Random Morning Thoughts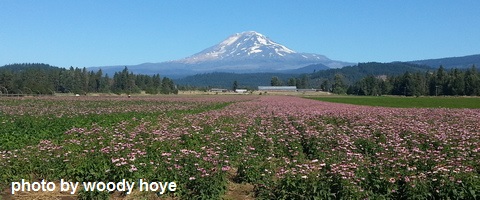 I was hanging out with a friend last night, and he mentioned something I'd said on Facebook the other day about how, for the first time ever the other day, someone had called me their best friend. And as I was talking to my friend last night, I was thinking about what it is that makes a best friend. Is it the ability to talk to your BFF about anything? Is it the unshakeable knowledge that no matter what you tell your bestie, they won't walk away from you? Is it the light of love that your friend will shine on your entire soul, especially the dark, sad, lonely, afraid, hopeless parts that are filled with lack of self worth?
Maybe that's it… the parts that we hide are the parts that really want and need to be seen. They're the parts that crave love and affection. And only a bestie can love those parts. Or maybe we only feel safe letting a bestie see and love those parts… I wonder what would happen if we were all able to appreciate all those hurting pieces in everyone? A universe filled with besties. I like it!

Thank you for using this forecast!
Please donate to support it!
Thank you to everyone for using this forecast. Does it save you time, gas money, or help you find more wind, powder, or just plain fun stuff to do? Please consider making a donation to keep it going! Use it here for free or make a donation and get on the mailing list for wind for the summer and Mt. Hood snow in the winter. It's not $99/year. Not $50/year. No, just $12.34 or more gets you on the list for 12 months. Do it via PayPal/CC by clicking on my happy photo below. Don't PayPal? You can send a check to Temira @ PO Box 841 in Hood River. Thank you for your support, and thank you for trusting my forecast. You guys mean the world to me.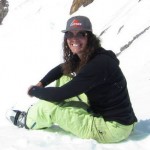 ---
Gorge Wind
Today's starting off with a light west gradient, .03 to be exact. We'll see the wind slowly ramp up today, hitting 13-16 after 2pm from Stevenson to Mosier, maybe also to Doug's, Rowena and Lyle. Tomorrow starts off with westerlies of an unknown but uninspiring strength. The wind will back off to light and variable midday and then pick up to west 8-11 late in the afternoon from Stevenson to Mosier. Monday looks windier: 16-19+ to start with 24-28 in the afternoon from Swell to Doug's. Tuesday also looks windy.

Today's Gorge Wind – these are ranges for the average speed, not a predicted wind range. =)

Your favorite beach
Dawn
Patrol
9am-
11:30a
11:30a-
3pm
3pm-
dusk
Rooster's Rocks
Anyone
know
a nudist
who'll
give
a talk?
Steven's Locks
light
5-10
8-11
13-16
Hatchery/White Salmon Sandbar (minus a few for Hood River)
light
5-10
8-11
13-16
Doug's, Lyle, Rowena
light
5-10
8-11
13-16
Rufus, etc.
light
and
variable
LTV
Roosevelt, etc.
light
and
variable
LTV
Temira's sail: 35-40: 2.9 / 30-35: 3.2 / 26-30: 3.5
23-26: 4.0 / 20-23: 4.5 less than 20: something bigger!
Tonia's kite: 35-40: 4m / 30-35: 4-6m / 26-30: 5-7m
23-26: 7-9m / 20-23: 8-10 / 15-20: 10-12 / 10-15: 13-15.
Gorge Weather
There's a little bit of an inversion cloud outside my window this morning. It's a bummer that inversion clouds don't produce rain, because if they did, I'd be looking at a rainbow. I haven't seen one of those forever. Anyway, no rainbows for the next three days. Expect sunshine today, with a chance of high clouds this afternoon. Temps will be in the upper 40's early and upper 70's this afternoon.
Tomorrow looks mostly sunny with temps in the low 50's in the morning and the upper 70's in the afternoon. Monday starts out sunny, but a weather system in the afternoon will bring clouds and then probably some showers late in the day, probably for .1-.2" rain. Temps will be in the low 50's early and mid 70's in the afternoon.

White Sprinter Van of the Day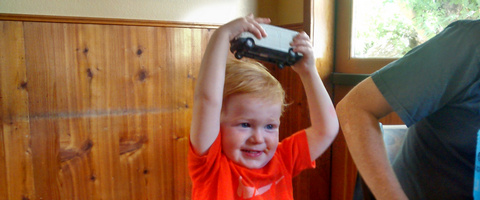 Road and Mountain Biking
Whoopdee was riding great yesterday. Over on Hospital, there is logging happening on Evergreen Highway and Triple Bypass, so you're basically riding the front side or nothing. And don't you even think of going over to Coyote. That's closed, duh. While you're riding, wherever you are, keep your eyes open for chanterelles and boletes.


The Clymb: free membership. Cheap gear.
Temira approves. Click to join.
River Levels / Fish Counts/Cheezburger Update
The John Day Dam is reading 69-79kcfs. The Dalles Dam is putting out 82kcfs. There are two river-wide logs on the White Salmon: 1 just below Cave Rapid on the Middle and one below Cave Wave on the Lower. The White Salmon is at 1.6′, according to John L. I didn't talk to Cheezburger yesterday, I did not remember to buy fish yesterday, and the fish counts from Bonneville, once again, were not yet posted this morning.

Events – email me if I've missed any outdoor-related events
Today's events include Hops Fest in Hood River and Enduro-style mountain bike racing at Sandy Ridge. Those bike races continue at Skibowl tomorrow. If you don't like beer or bikes, then head to the Deschutes for the Wasco Salmon and Steelhead fishing contest today.
It's already too late, but remember that the Hood River Running Club has a weekly trail run meeting at the bottom of Post Canyon at 8am. Tomorrow is community yoga, free or by donation at 9 at Yoga Samadhi in White Salmon. There's pickup rugby at 3 tomorrow at the Mosier School and ping pong at 5pm at the Hood River armory.
Cooper Spur Race Team's annual fundraiser is tonight at Springhouse Cellars. Go to help the kids ski, and go to watch ski mommies and ski daddies on a mechanical bull.
Have an awesome day today!
Temira