The best snow forecast for Mt. Hood. The best wind forecast for the Gorge.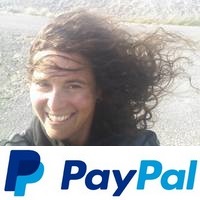 Thank you for using this forecast. Like it? Find it useful? Support it (and me!) by sending some cash my way. What's it cost to support me and get the email version? Not $99 a year. Nope. Not $49. Just $19.99 or more gets you a year. People are added to this list on Thursday and Sunday. My day job is crisis mental health, and I don't have time on other days. Thanks for your patience! Click below to contribute. Thank you!!
| | |
| --- | --- |
| | |
| | Auto-renewing subscription. Easy. Awesome. Set and forget! |
Thank you for contributing and keeping this forecast going! Not ready to subscribe? No problem – please share this forecast with all your friends too! I appreciate your support!
The Forecast
Mt. Hood Snow Forecast – 5000′

4a-8a
8a-12p
12p-4p
4p-8p
8p-4a
Saturday
1500′->3500′
Sunday
3500′->1000′
Monday
1000′->0′
Mt. Hood Snow Forecast
All eyes remain on the next couple of incoming systems. This is almost certain to be the week the resorts open and stay open. In an extra-lovely turn of events, the snow level will be very low for almost all of this incoming snow; even Skibowl should pick up significant snowfall! Even better news – the snow level stays low for the extended forecast through the next couple of weeks. Yay! Although the Meadows website doesn't say it yet, they will not be allowing uphill traffic in the resort starting Monday, possibly starting Sunday. Before you head up with the intent to hike, check the website!
Another quick note… if you are an email subscriber who isn't getting the emails right now, my apologies. I am having trouble with my email server delivering to certain domains. The server folks are working on it. Back to the forecast…
Saturday, however, won't bring snow. It will bring the opportunity to see the mountains. The weather will be sunny this morning. Afternoon adds high clouds, and those deepen overnight. The free air freezing level will rise from 1500′ this morning to 3500′ after midnight. Wind: NNW 15-20 this morning, WNW 10 this afternoon. The wind quickly builds to W 50 overnight.
Sunday brings a blizzard to the slopes. The snow level will be 3500′ early and will fall to 1500′ by the afternoon. Overnight, the snow level drops as low as 1000′ near Mt. Hood. Models call for 0.5" water equivalent during the day and another 0.7" WE overnight, but strong orographic effects will increase snow totals from what we'd expect. Let's call it 5-9" during the day and 7-10" overnight for a storm total of 14-19" at 5000′. Wind: W 50 in the morning, W 30 in the afternoon, and WNW 30-35 overnight.
Orographic snowfall continues during the day Monday and tapers off in the afternoon. The snow level will be 1000′ early near Mt. Hood. It falls to 500′ in the afternoon and 0′ overnight. About 0.4" WE is forecast during the day for 4-7" dry powder. Just a trace is forecast overnight. Wind: WNW 30-35 in the morning, NW 15-25 in the afternoon, N 10 overnight. Tuesday looks sunny early, high overcast in the evening, and cold all day long. The free air freezing level (FAF) will be 0′ for the 24 hour period. Wind: N 10 in the morning, SW 10 in the afternoon, and SW 10-20 overnight. That'll be a heck of an opening day if that's the day: bluebird powder!
The deets of the rest of the week generally play out like this: cold air locks into the Northwest and systems drop down from Alaska. Additional snow is forecast, but right now "lots" of snow isn't necessarily in the cards. It's also not-not necessarily in the cards; lots of range in the precip predictions. Generally speaking, the ensembles call for about 70-100% chance of 18" or more total snow by next Friday and 50-70% chance of 24" or more between now and then. So there ya go. Hello ski season!
FORECAST SPONSORED BY / AWESOME COMPANIES TO SUPPORT
Gorge Wind Forecast
Light west wind sticks around all day on Saturday. At best, you'll find 12-15 from Viento to Swell with 7-10 elsewhere. River flow readings are 90-122kcfs, river temp is 47F, and high temp forecast is 46F. Sunday will be rainy with stronger westerlies in the morning. The day starts with gusty W 15-25 from Rooster to Viento with 7-10 from Swell to Doug's and gusty 10-120 out east. This lasts through the morning and then fades to 12-18 from Stevenson to Arlington. The wind drops below 10mph mid afternoon. High temp: 45F. Monday starts with westerlies at 7-10 all through the Gorge. The wind fades to light/variable in the afternoon. High temp: 41F.
Jones, Sauvie's, Coast – Done for the Season
Hood River Weather Forecast
Mostly clear sky this morning adds some high clouds this afternoon and more clouds overnight. Temps will be in the low 40's early and mid 40's later. Light westerlies. No rainbows. Sunday will be rainy in the morning and the late afternoon with a break late morning to early afternoon. Temps will be in the upper 30's early and mid 40's later. Moderate westerlies. 89% chance of rainbows. Monday will be drizzly then cloudy with scattered sprinkles after 10am. Temps will be in the low-mid 30's early and low 40's later. Light westerlies early. Light and variable wind later. 77% chance of rainbows.
Looking for a complete Columbia Gorge forecast? Looking for more humor in your weather? Obscenities? You're looking for my TATAS: Temira's Awesome Travel Advisory Service on Facebook.
Local-ish Events
Please let me know of outdoor-related local-ish events. If you don't tell me, I don't know!
Regular weekly events: Monday brings forest bathing and meditation walk. Meet at 5:15pm Mondays in November at the corner of Arrowhead Ave and Indian Creek Road. Suggested donation up to $20. Ferment's Tuesday night 4-mile walk/run is at 6pm. At 7:15am on Wednesdays, there's a run from the White Salmon Bakery. At 7am on Friday morning, there's a run from Pine Street Bakery. There's a weekly group paddle to the Event Site on Sunday at 11 am followed by a free pint at the fire pit at Ferment. That's the "Paddle n' Pint". Also: Wednesday Paddle Sprints at the Event Site at Noon. The sprint course is 2 two laps around the sailing buoy near Wells Island and back – 3.5 miles.
Cycling
Out on the trails, we have freeze-thaw conditions. Please avoid trails that are exposed to the open air, in other words, trails that aren't under the tree canopy. If you ride trails that froze and then thawed, you'll do major and probably permanent damage to the tread. The Family Man closure kicked off on November 1st – the area around Family Man and Riordan Hill Road will be closed into December. Upper elevation trails, above 4000′, are likely to have some snow coverage. If you're riding Post Canyon, you will need a parking pass. Those can be purchased at many local shops or online.
Sprinter Van of the Week!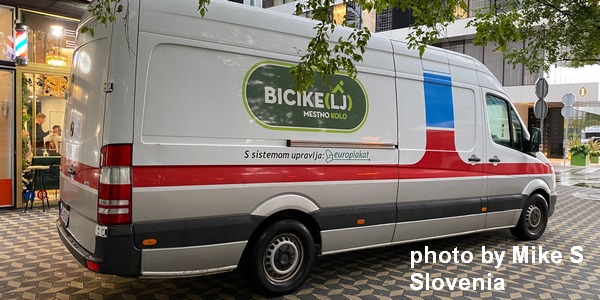 Click here for the Sprinter Van map of the world!!!
Have an awesome day!