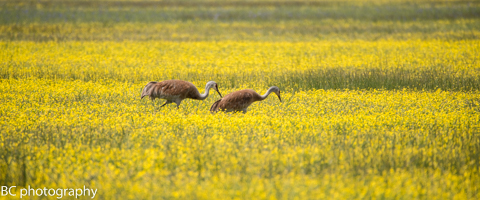 Oh goodness, apparently I was grumpy with the upper level low yesterday. It must be that I don't enjoy having a totally unclear forecast picture. It's one thing for there to be systems moving around, making the forecast difficult, but sometimes low pressure systems and unstable atmospheres make your guess as good as mine. And that benefits none of us! Once again today, we'll have weather systems moving through and an unstable atmosphere, making things difficult to predict. Continued after the chart…
Today's Gorge Wind – these are ranges for the average speed, not a predicted wind range. =)

Your favorite beach
Dawn
Patrol
9am-
11:30a
11:30a-
3pm
3pm-
dusk
Rooster Rock
rain
thunder
naked
lumberers
Steven's Locks
16-19
20-23
20-23
20-23
Hatchery/White Salmon Sandbar (minus a few for Hood River)
16-19
16-19
24-28??
16-19
Doug's, Lyle, Rowena
16-19
16-19
24-28??
16-19
Rufus, etc.
16-19
16-19
25-29??
25-29??
Roosevelt, etc.
16-19
16-19
25-29??
25-29??
Gorge wind forecast, continued…

The 8am gradients (I just slept in later than I have in years – must have needed it!) were .07 (pdx-dls) and .03 (dls-psc), but the wind on the river was mostly in the single digits. By the time I got around to this section of the forecast, the wind was in the teens pretty much everywhere.
With a couple of weather systems moving through today, the models are predicting two distinct bumps of wind east of Mosier today. The first is predicted for late morning, with 25-29. Then models predict the wind will disappear for a few hours, and come back later this afternoon for 25-29. In the western Gorge, we'll have gusty 16-19 from Stevenson to Mosier, but we may also see some brief stronger periods near Hood River. You'll want to have your car packed and ready to chase if chasing is your thing.
---

Donate and keep the forecasts coming
See below for details.
---
Low pressure settles in offshore on Sunday with high pressure inland. That will leave us with very light westerlies on Sunday morning and very light easterlies on Sunday afternoon, setting you up for something other than a wind sport.
Looking at Monday, we start off with east wind at 25-30. The easterlies fade away to nothing in the afternoon. Overnight, the offshore low will finally shift inland, setting us up for a big westerly day on Tuesday (when I'll be at school all day long).


The 14th Annual Mt. Adams Country Bicycle Tour on June 25th will have you cycling on quiet country roads around the Trout Lake area with Mt. Adams right over your shoulder. Four ride options include an 11½-mile Family Friendly ride, a 51-mile Trout Lake – BZ Corner – Glenwood Loop, a 54-mile Forest Route and a 105-mile Infinity Ride. All rides feature well-marked routes, well-stocked rest stops, lunch and dinner options, plus sag wagons, repair support and emergency coverage.It's a carefree ride through some of the most spectacular scenery in the Pacific Northwest.

Jones, Sauvie's, Coast Beta Test Forecast

Jones Saturday: 5-10. Jones Sunday: no. Jones Monday: 24-28. Sauvie's Saturday: no. Sauvie's Sunday: 12-15. Sauvie's Monday: no. Coast (north/central/south). Saturday:no/no/no, SW swell 3′ at 16 seconds. Sunday: 25-30/25-30/30+, S 2′ @ 15. Monday: no/no/15-20, W 2′ @ 9.

Support your forecaster, Temira!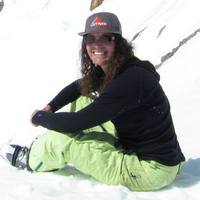 Thank you for using this forecast. Does it save you time, gas money, or help you have more fun in your life? Make a donation! Get your forecast here for free or donate and get on the mailing list for year-round wind forecasts and ski season snow forecasts. Just click on my photo to donate via PayPal or credit card. The email isn't $99/year. Not $50/year. No, just $12.34 or more gets you on the list for 12 months, and sometimes there are cool prizes. Don't PayPal? Send a check to Temira @ PO Box 841 in Hood River. Thank you for your support, and thank you for trusting my forecast.
---
Mt. Hood Snow Forecast
I'm just not feeling it today, perhaps because it felt cold enough to snow down here yesterday… =)

Random Morning Thoughts
Given the fact that I woke up quite a bit later than usual today (and I think I might do that more often!), it's probably best to skip the philosophizing and get the forecast out! Have an awesome day!

Disclaimer required by my grad school program: I am not your therapist (but I could be in 708 days). I am your weather forecaster. Take everything I say with a grain of salt, and consult with your actual therapist about your mental health issues. One other thing: I plan to keep doing this forecast indefinitely, even when I am a therapist.

Gorge Weather Forecast
It was quite cloudy outside my window this morning, and from that, I surmised that it is cloudy this morning. Gosh, I should forecast weather, shouldn't I? I'm good! Anyway, expect a cloudy morning with a partly cloudy afternoon and some rain thrown in at various times through early evening. Temps will be int eh upper 50's early and the mid 60's in the afternoon. Light wind early, stronger wind late, 58% chance of rainbows.
Sunday brings low pressure offshore and high pressure inland, which will most likely result in a dry day with intermittent high clouds. Temps will be in the mid 40's early and the mid 70's in the afternoon. Light wind. No rainbows. Monday starts off sunny and sees the low pressure system shift inland in the afternoon for late clouds and a chance of sprinkles overnight. Temps will be in the upper 40's early and the mid 80's in the afternoon. East wind. No rainbows.
For weather specifically directed at travel through the Gorge, please visit Temira's Awesome Travel Advisory Service on Facebook.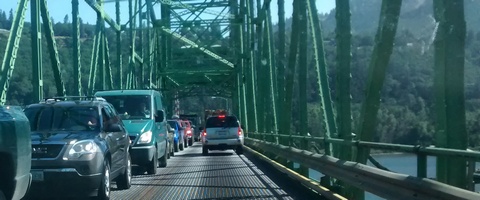 Road and Mountain Biking
Yummy, yummy, yummy tacky dirt everywhere. Go get some for yourself. Remember, everything's open from High Prairie on down (Gunsight, being up, not down, is not open). In road biking news, there will be a bazillion people out and about between the Discovery Center in The Dalles and Hood River for the Gorge Ride, so maybe head a different direction. Also, tomorrow looks like a very light wind day, so it's the day for road biking. Oh… and today is 12 Hours of Post, so be prepared for lots of riders there too. Wait, there are always lots of people in Post on Saturday!
One request today from Hood River County Forestry Department – there's been lots of illegal trailbuilding on Middle Mountain lately. The County does have a process for building new trails, and they'd like y'all to reach out to them to build a sustainable trail system.
Most trails are open and all road rides are open.

Upcoming Events
Events today include the 10th annual Gorge Ride out of the Discovery Center, so be prepared for lots of bikes on the road between Mosier and The Dalles. Today's also opening day of sailing season in Cascade Locks – if you head there, you'll be able to go for a ride on a sailboat. The Washougal Race for the Future and the White Salmon Backyard Half Marathon both happen today.
There's a trail work party in upper Post meeting at Binn's Hill at 9, there's a free outdoor yoga class at Lewis and Clark Park in The Dalles at 10:30, and there's and Oregon State Parks hike at Horsetail Falls at 2pm.
Tomorrow brings 3 free yoga classes: 9am at Samadhi, YogaFaith at 4pm at Pure Yoga in The Dalles, and 6pm at Pure Yoga Hood River. There's Ping Pong at 10am at the Hood River Armory, there's free standup paddling for Dads at the Big Winds Shack at the Event Site from 12 to 3, there's pickleball at May Street Elementary at 1pm, and pickup touch rugby at 3 at the Mosier School.
Have an awesome day today!
Temira