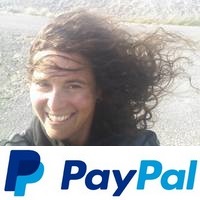 Thank you for using this forecast. I offer it freely so you can have more fun and plan your life. It does take significant time and energy to produce. If you find yourself using it often, or if you feel your life is more awesome because of my work, please make a donation. You can get this forecast via email by donation. The email subscription isn't $99/year. Not $50/year. Donating $12.34 or more gets you on the list for 12 months. Thank you for your support and thank you for trusting my forecast.
Click here to donate using a credit card.
Click here to donate via PayPal.
Venmo: @theGorgeismyGym
Snail Mail: PO Box 841, Hood River, Oregon 97031
Get the email version free through the end of March – try it out! Click here.

Mt. Hood Snow Forecast – 5000′

4a-8a
8a-12p
12p-4p
4p-8p
8p-4a
Saturday
6000′-6500′
Sunday
6000′->8000′
Monday
8000′-10,000′
Mt. Hood Weather Forecast

Oh what a difference 100 miles makes: Mt. Adams is sitting there under clear sky, and Mt. Hood is foggy and cloudy. It's looking like Mt. Hood will retain some cloudiness today, not clearing until the evening. The freezing level (FAF) will be 6000′ early, 6500′ midday, and 6000′ tonight. Wind: light in the morning, NW 15 in the afternoon, and N 10 overnight.
Sunday looks sunny. FAF: 6000′ early and 8000′ in the afternoon and evening. Wind: N 10 early, NW 15-20 in the afternoon, WNW 15 overnight. Monday looks cloudy. FAF: 8000′ early and 10,000′ later. Wind: WNW 15 early, WNW 20 in the afternoon, W 20 overnight. The mountain may see sprinkles on Tuesday, but it may also be above the sprinkle-causing clouds.

Gorge Wind

Looks like we're going to have a windy weekend as offshore high pressure drives Gorge westerlies! For Saturday, gradients started at .09 and .02, a sign you'll want to stay in the central Gorge. River flow: 202kcfs. Temp: 49 degrees. Morning wind starts in the 13-16 range from Stevenosn to Hood River with 7-10 east of there under showery, cloudy sky. Give the clouds a couple hours to move east, and the wind will settle down. This afternoon brings 10-13 in the eastern Groge and 22-25 from Stevenson to The Dalles.
Sunday brings a stable weather pattern with strong offshore high pressure and a good chance of a marine push into Portland. We call this "classic Gorge setup". Sunday starts with 25-29 from Viento to Mosier and holds at 25-29 from Stevenson to Mosier all day with Doug's and Rowena likely to fill in for the afternoon.
Monday looks lighter as a system moves towards Vancouver Island. Mornign wind: 7-11 from Stevenosn to Mosier. Afternoon: 13-16 from Stevenson to Avery.
JONES, SAUVIE'S, COAST: just here for today. Coast forecast for Saturday (north/central/south): 15-20/15-20/25-35. NW swell 5′ at 11 seconds. Sunday: NW5/5-10/30-35, NW 4′ @ 10. Sauvies Saturday: 12-15. Sunday: 7-11. Jones Saturday: 21-24. Sunday: 12-15.

Got a schedule that makes it hard to link up with scheduled classes? No worries, we got you. Our virtual spin program gives you access to our all new Spin Studio built for our Cycling program. Connect up with Virtual Classes led by a live coach, or with voiceover some fresh beats and paired with Scenic Rides all over the world. You can even hit one button and play your favorites from NetFlix and a variety of other media services. Or jam out to tunes and catch up with your friends for an all-time great experience in a private studio. Bike Max is 10 people. Meet up with your friends on your schedule and keep your cycling fitness strong all winter long!Get signed up now by clicking here!

Hood River Weather Forecast
Saturday's starting off partly cloudy, and it should stay that way. Temps will be in the low 50's early and mid 60's later. Moderate westerlies. No rainbows. Sunday looks sunny. Temps will be near 40 early and in the mid 60's later. Strong westerlies. NO rainbows. Monday looks overcast. Temps will be in the low 40's early and upper 60's later. Light westerlies. No rainbows.

Looking for a complete Columbia Gorge forecast? Looking for more humor in your weather? Obscenities? You're looking for my TATAS Temira's Awesome Travel Advisory Service on Facebook.

Syncline is definitely awesome right now, and you'll want to get it soon before the Oak takes over. Post is wonderful. Whoopdee is wonderful and has some wildflowers. If you're riding Underwood, please do not park at the trailhead any more as per request by SDS. There is a parking area 0.5 miles farther down the road. The cows are out on Hospital Hill, which happens to be private land owned by the Kreps family. Do not take your dog or you 1) endanger the life of your dog and 2) endanger access to the land for everyone.

Upcoming Events
This is a busy weekend for even ts. The newly renamed Columbia Gorge Wind and Water Association has a work party at Viento at 9am. SOLVE is cleaning up Riverfront Park in The Dalles at 10. Footracers have the Trout Lake 5k, 10k, and half-marathon this morning. Meadows has Mazotfest today, benefiting their avalanche dog program. At 4pm tonight, Dirty Fingers Bike shop has a pedal-powered tour of Hood River's dispensaries.
The last day of Nordic skiing at Meadows is tomorrow. Other Sunday options include the Westside Fire Breakfast in Hood River and a Trailkeepers work party at Punchbowl Falls. TKO wants you to sign up for these work parties on EventBrite. There's by-donation yoga tomorrow at 9am at Samadhi in White Salmon, and the Lyrids meteor shower peaks tomorrow and Monday nights.

Random Morning Thoughts
Click here for the full events calendar.
Have an awesome day today!
Temira