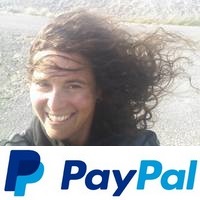 Thank you for using this forecast. Like it? Find it useful? Support it (and me!) by sending some cash my way. Why? It takes me an hour or two each morning to produce this, and it makes your life better, safer, and more fun. That's worth something! You can get the email version sent to you. Not $99 a year. Nope. Not $49. Just $12.34 or more gets you a subscription. Click below to give financial support. Thank you!!
Credit card payments click here – – – – – – – – – Click here to use your PayPal
Venmo: @theGorgeismyGym
Snail Mail: PO Box 841, Hood River, Oregon 97031
(note: I am not a non-profit entity. The only way to accept credit cards with a user-defined amount is to use the 'donate' button. Thanks for understanding!)

Auto-renewing subscription. New! Awesome!
The Forecast
Mt. Hood Snow Forecast – 5000′

4a-8a
8a-12p
12p-4p
4p-8p
8p-4a
Saturday
1500′->0′
Sunday
0′->2000′->1000′
Monday
1000′->6000′
Mt. Hood Weather Forecast
Mother Nature decided the forecast for clear sky on Saturday wasn't the right call. Instead, there will be orographic snow flurries for at least Saturday morning. After that, the mountain keeps clouds around for another 24 hours before clear sky returns for Monday and Tuesday. The pattern starts to shift on Wednesday with a weather system from the west. Generally speaking, next Thursday through Saturday look wet, as moisture arrives from the SW along with borderline temps for 5000′ snowfall.
For Saturday, orographic snow flurries continue for the first half of the day. Clouds should break up this afternoon for partly cloudy sky, before clouds move back in overnight. The snow level Saturday will be 1500′ during the day, dropping to 0-1000′ near Mt. Hood overnight. About 0.1" water value (WV) falls during the day, for about an inch of new powder accumulation on top of packed powder snow conditions. Wind will be NW 15-20 early, NW 10-15 int eh afternoon, and WNW 15 overnight.
Sunday looks cloudy with a few flurries in the morning, cloudy in the afternoon, and clear overnight. The snow level will be 0-1000′ early, 3500′ in the afternoon, and 0-1500′ (depending on location) overnight. Wind will be WNW 15 early, W 15 in the afternoon, and SW 5-10 overnight.
Monday looks clear for most of the day. Models disagree on the evening weather – the GFS keeps it dry and the ECMWF brings in light snowfall, perhaps just a trace. The snow level will be 0-1500′ early, 3500′ in the afternoon, and 6000′ overnight. Wind will be SW 5-10 all day, becoming S 10-15 overnight.
As of right now, Tuesday looks sunny, a few inches of snow are possible during the day on Wednesday, and then we move into a more active weather pattern Thursday through Saturday. It's too early to predict the exact outcome; the best I can say is that periods of heavy snow and/or heavy rain are possible. See… not very helpful! We'll keep an eye on it together as we get closer!
Gorge Wind Forecast
Light and variable wind Saturday morning gives way to light westerlies in the afternoon. Calm wind Sunday morning gives way to W 8-11 midday and then calm wind again in the evening. Monday starts with light easterlies and picks up to E 25-30. River flow Saturday is 63,600cfs and temp is 44 degrees.
COAST, JONES, SAUVIE'S: Detailed forecast is on winter break.
Hood River Weather Forecast
Mostly cloudy sky Saturday morning gives way to partly cloudy sky. Temps will be in the mid 30's early and mid 40's later. Light west wind. 59% chance of rainbows. Sunday looks cloudy with a few scattered snowflakes possible early. Temps will be in the low 30's early and low 40's later. Calm wind early. Light westerlies in the afternoon. No rainbows. Monday looks mostly cloudy. Models disagree on precip or not, but if there is, it won't be much, and it'll be late in the day. Temps will be right near freezing early and in the low 40's later. East wind. No rainbows.
Looking for a complete Columbia Gorge forecast? Looking for more humor in your weather? Obscenities? You're looking for my TATAS: Temira's Awesome Travel Advisory Service on Facebook.
Road and Mountain Biking
Reports say that Hospital Hill is a freeze-thaw mess up top. That means Whoopdee is likely the same. With all the rain in the last few days, Post will be too muddy to ride. Don't do it, or you'll damage the trails. Try Syncline for the best results. Gravel grinding on the dirt roads is also a good option, as is road biking the Petersburg Loop in The Dalles.
Upcoming Events
Saturday is the Big Winds Locals Sale. 9am-4pm with awesome deals on all the stuff. Other things Saturday: the opportunity to volunteer at the rebuild-it center from 9-1. There's a teen drawing meetup from 2-4 at Dog River Coffee in Hood River.
White Sprinter Van of the Week!
Click here for the White Sprinter Van map of the world!!!
Random Morning Thoughts: on vacation.
Click here for the full events calendar.
Have an awesome day today!
Temira