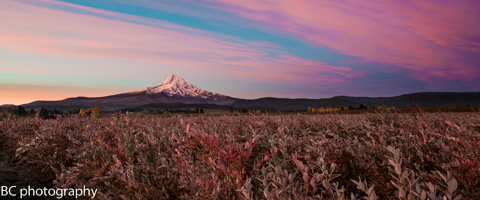 Yesterday, so they say, was a pretty amazing day on the water, and I'm stoked to hear that many of you were able to get out. I was in Portland all day, and that was okay, as my doctor still hasn't cleared me to put the big hole in my foot into the Columbia River. You will find another round of wind today, likely not as strong and not as steady, but still plenty of air movement for your wind-johnnie heart to fill with love for the Gorge. But before you fill your heart with wind, fill it with community service: there's a work party on the Spit 8-11 and one at Swell City 9-1. Continued after the chart.
Today's Gorge Wind – these are ranges for the average speed, not a predicted wind range. =)

Your favorite beach
Dawn
Patrol
9am-
11:30a
11:30a-
3pm
3pm-
dusk
Rooster's Rocks
after
noon
tan your
moon
Steven's Locks
11-14
11-14
19-23
19-23
Hatchery/White Salmon Sandbar (minus a few for Hood River)
19-23
19-23
19-23
19-23
Doug's, Lyle, Rowena
19-23
23-26
25-29+
25-29+
Rufus, etc.
19-23
23-26
25-29+
25-29+
Roosevelt, etc.
13-16
19-19
20-23
23-26
Gorge Wind forecast, continued…
We're starting off with a solid gradient in these here parts: .11 (pdx-dls) and .10 (dls-psc). Those lovely gradients are starting us with westerlies in the upper teens to low twenties. That's a good start, but yesterday's offshore high is weakening, and there's an offshore low headed our way, so that'll put a damper on the speeds if you compare to yesterday (I suggest not comparing). We'll see a slow and steady build in the wind, with peak speeds of 25-29, (possibly a touch more mid-afternoon) by early afternoon from Lyle to Maryhill. With clouds in the western Gorge, Hood River and Stevenson will be late to join the fun, piping in this afternoon with gusty 19-23. Arlington will also be windy today, but should max out at 24-27. There is a slight chance of thunderstorms this afternoon – if those clouds build, the wind will become gustier and less reliable.
Tomorrow morning may start off with leftover west wind at 13-16 at dawn from Swell to Mosier, but that's going to fade out well before the swap meet's over, leaving us with W 5-10 or less. Monday looks light and variable, or maybe even E 5-10. As of right now, it looks like the westerlies will return on Tuesday.

Support the forecast!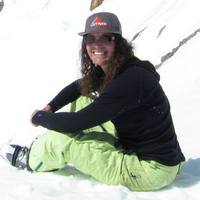 Thank you for using this forecast. Does it save you time, gas money, or help you have more fun in your life? Make a donation! Get your forecast here for free or donate and get on the mailing list for year-round wind forecasts and ski season snow forecasts. Just click on my photo to donate via PayPal or credit card. The email isn't $99/year. Not $50/year. No, just $12.34 or more gets you on the list for 12 months, and sometimes there are cool prizes. Don't PayPal? Send a check to Temira @ PO Box 841 in Hood River. Thank you for your support, and thank you for trusting my forecast.
---
Mt. Hood Snow Forecast
Nothing to say here today.

Random Morning Thoughts
I had the best day yesterday, and I'm having the best morning right now. I crashed with some friends in Vancouver last night. Actually, they're not just friends; they're adopted family. I love these people. It's so nice to be in a place with people I love with my whole heart, people who I know feel the same way about me. It's grounding, and it makes me love myself more.
On top of that, I'm taking a training in Portland – you see, I'm starting a Master's program in the fall, and I feel like this summer is my time to explore all the options of how I want to specialize. And yes, the forecast will continue forever – this is fun too, and I like helping you guys find the best wind and snow and rainbows. But I digress… I walked into this training, and I was like, these are my people, this is my place, I have found my home in the counseling world.
Pretty powerful experiences. And a good reminder for all of us to make time to spend with the people we really love, and to make time to learn about things we are drawn to. Creating space for love and learning in our lives contributes to our overall sense of happiness and connection in the world. Promise.

Gorge Weather Forecast
It's a mostly cloudy start to the day today, meaning that all the people down for the Canadian and American long weekends are having a cool and cozy start to the day as they roll over in their White Sprinter Vans and prepare for another fun day in Hood River. Expect the clouds to break up a bit as the day goes on. Temps will be in the low 50's early and the mid 60's in the afternoon. Moderate to strong wind. 1% chance of rainbows.
Tomorrow starts out partly cloudy, with increasing little fluffy clouds and possible thunderstorms in the afternoon. Temps will be in the upper 40's early and the mid 70's in the afternoon. Light wind. 10% chance of rainbows. Monday looks nearly identical to Sunday, with less wind and a bigger chance of thunder in the afternoon.

White Sprinter Van of the Day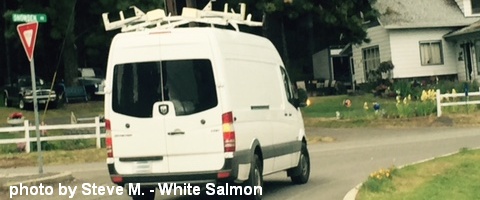 Road and Mountain Biking
Biggest biking news of the season: The Kleeway is open for a preview (not permanently) today and tomorrow. Swing by and make a few laps on Post Canyon's new standard for awesomeness! In other trail news, the dirt is reportedly amazing on the 44 Road trails. And no, Gunsight is still not open yet. Road biking looks windy, too windy, today, but the next two days look great. Be aware of the possibility of afternoon thunderstorms.


The Clymb: free membership. Cheap gear.
Temira approves. Click to join.

I love road biking, and if you're reading this, you do too. The Mt. Adams Country Bike Tour is the best. You'll ride beautiful, remote, quiet, traffic-free roads. And you'll do it with support, a nice touch for 50+ mile loops through the woods or farm country. Combine the loops to make a century route that gets most of the climbing done early. Get signed up before the 1st of June, and it's only $55. There's also a short 11-mile Family Fun Ride. All proceeds support the Trout Lake schools, grange, and fire department. Click the headline above to go to the website and register.
Upcoming Events
If you're looking for something to do today, there's plenty to choose from. There's a beach cleanup at the Hood River spit from 8 to 11 with coffee and donuts and there's a beach cleanup at Swell City from 9 to 1 with bbq for the helpers.
In really big trail news, the Kleeway in Post Canyon will be open for a preview today and tomorrow, so make sure you get in there and take a lap. Other events today include the Color Dash 5k in The Dalles, Gorge Cup windsurfing at the Event Site in Hood River, the Gotta Regatta cardboard boat race at Horsethief Lake, Riverdaze in Maupin, the Mt. Adams Equestrian Endurance Race in Trout Lake, and the Stevenson to Carson Ridge Run.
Today's also a free youth fishing clinic from 8 to 1 at Middle Fork Pond in Parkdale and pickleball at Westside Elementary at 9:30.
There's a swap meet at Windance tomorrow morning.
Have an awesome day today!
Temira