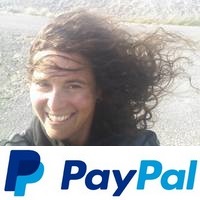 Thank you for using this forecast. Like it? Find it useful? Support it (and me!) by sending some cash my way. Why? It takes me an hour or two each morning to produce this, and it makes your life better, safer, and more fun. That's worth something! You can get the email version sent to you. Not $99 a year. Nope. Not $49. Just $12.34 or more gets you a subscription. Click below to give financial support. Thank you!!
Credit card payments click here. Click here to use your PayPal
Venmo: @theGorgeismyGym
Snail Mail: PO Box 841, Hood River, Oregon 97031
(note: I am not a non-profit entity. The only way to accept credit cards with a user-defined amount is to use the 'donate' button. Thanks for understanding!)

Auto-renewing subscription. New! Awesome!
The Forecast
Mt. Hood Snow Forecast – 5000′

4a-8a
8a-12p
12p-4p
4p-8p
8p-4a
Saturday
0′
Sunday
0′->5500′
Monday
5000′->6500′
Mt. Hood Weather Forecast
Resort update: Teacup Nordic has 16k groomed. Timberline is open with Bruno's and Pucci. Skibowl is open for tubing through Dec. 1st. Summit opens for tubing on the 29th. Meadows will have their annual "preview weekend" starting on Friday, November 29th.
Mountain weather for Saturday – sunshine for most of the day, then high clouds in the afternoon. The free air freezing level will be 0-500′ all day and overnight. Mountain temps will warm from the teens in the morning to the mid-upper 20's overnight as warmer air moves in from the south. Snow starts up around 10pm, becoming progressively denser and more likely to switch to freezing rain as time goes on. About 0.3" to 0.4" water value (WV) falls overnight, for 2-3" of new snow, possibly switching to freezing rain before sunrise. Wind will be W 10 early, SE 25-35 in the afternoon and evening, and SW 20 after midnight.
Sunday morning starts out cloudy with snow (less likely) or freezing rain (more likely). The snow level will theoretically be 0′ near Mt. Hood at this point, but upper air temps will be climbing towards 2-4C. During the day, the snow level will rise to 5500′, falling back to 5000′ after midnight. All those words are accompanied by just 0.1-0.2" WV between 4am and 8am, after which the precip should stop. That said, that little bit of precip is likely to fall as freezing rain. Wind will be SW 20 early, SW 25 in the afternoon, and SW 15 overnight.
Monday looks mostly cloudy. The free air freezing level will be 5000′ early, and then it'll rise to 6500′ in the afternoon. NO precip. Wind will be SW 15 early, S 5-10 in the afternoon, and SW 15 after midnight. Next chance of precip is Tuesday or Wednesday, but we're only looking at trace amounts.
Gorge Wind Forecast
Easterlies continues for the next four days as a low pressure system spins off the coast. For Saturday, expect 35-40 near Rooster this morning, building to 45-50mph tonight. Stevenson starts at 25-30 and picks up to 35-40mph later today. Sunday's wind will average 45-55 at Rooster in the morning (with freezing rain, yay) and 40-45mph in the afternoon. On Monday, you'll find easterlies at 40-45mph early and 35-40mph in the afternoon.
COAST, JONES, SAUVIE'S: Detailed forecast is back on winter break.
Hood River Weather Forecast
Clear sky this morning clouds up tonight. Snow falls overnight followed by some sleet. Temps will be in the teens early and mid 30's this afternoon. East wind. No rainbows. Sunday starts off with snow, then sleet, then freezing rain. Temps will be in the upper 20's early and right near freezing in the afternoon. East wind. No rainbows. See the TATAS report on Facebook (or subscribe to the email for it all in one place) for the details. Monday starts out cold and cloudy. Temps will be in the mid to upper 20's early and should rise above freezing in the afternoon. East wind. No rainbows.
Looking for a complete Columbia Gorge forecast? Looking for more humor in your weather? Obscenities? You're looking for my TATAS: Temira's Awesome Travel Advisory Service on Facebook.
Road and Mountain Biking
Given that temps dropped into the low 20's on Friday morning, freeze-thaw conditions are certain on any trails that were previously damp or tacky or wet and are exposed to open air today. DO NOT RIDE THEM. Seriously. You will do major permanent trail damage if you ride through freeze-thaw mud. You'll also do damage to your bicycle. Will Syncline be okay? I doubt it, but if you try it and there's mud, please turn around. Other options: riding gravel roads is a good thing to do in these conditions. So is riding pavement. Ride trails that are under a canopy – they won't thaw today, and you won't do damage.
Upcoming Events
Saturday is Small Business Saturday – shop locally at small businesses for your gifts. You can volunteer at the Rebuild-it Center from 9-1pm every Saturday, and there's a teen sketchbook meetup at Dog River from 2pm to 4pm.
White Sprinter Van of the Week!
Click here for the White Sprinter Van map of the world!!!
Random Morning Thoughts: on vacation.
Click here for the full events calendar.
Have an awesome day today!
Temira