It's Now "THANK YOU" Drive Month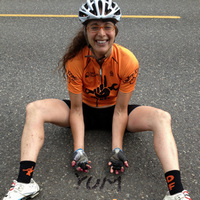 This is Temira!
Thanks for coming here for your forecast. The "pay Temira for forecasting" drive is over (but if you want to get on the email list, make a donation of $12 or more by clicking on the sun) so now I'm asking for thank you notes for the rest of July! "WHAT?", you say, "I thought this was free and written by some paid NOAA chick!" Free, yes. Written by some paid chick, no, unless people donate. But you've all been so generous this month with donations that I'm just asking for thank you notes for the last week of July. A note won't get you on the mailing list, but it will make my day. I'll smile. Maybe I'll cry. Why? Because I like to be appreciated more than you can appreciate. So, send me a quick email using complete sentences, telling me why you use this forecast, and you'll make my day. Truly. And probably make your day too. (Fine print: I must get one thank you note per day or I will not post a forecast the next day.)

Tomorrow's forecast status – will be updated after I'm done windsurfing, duh!:


Thank you all for the nice notes. I'm deathly ill on the coach, and you really made my day!


Good morning,
Where ya gonna go when the wind don't blow?
SUP Paddlers!
Who ya gonna see when the river's glassy?
SUP Paddlers!

The
Gorge SUPer Club
is a family friendly nonprofit just started in the Gorge. Membership includes access to all the club's brand new SUPS and carbon paddles. Mail inquiries to
Stephen's email addy
. We're giving away five single-day passes to members of the email list…
Temira's random morning thoughts
Do not eat things to which you are allergic. It makes for a very bad night. And it steals your motivation to enjoy nuclear force wind the following morning.
Wind forecast
It's the start of another windy weekend in the Gorge. With the temp forecast to be down about 10 degrees today, and a few clouds in Portland, we'll see strong west wind all day long. Expect 24-28 to start from the Hatchery to Mosier, picking up to 26-30+ late morning with periods of 30+. Stevenson, Doug's and Maryhill join the fun this afternoon with 23-26 at Stevenson and 26-30 at Doug's/Maryhill with low twenties at Arlington.
Tomorrow looks just as windy as even cooler air pushes into Portland along with more clouds. Expect the westerlies to top out at 28-32 from the Hatchery to Mosier in the morning, filling in at Doug's and Maryhill in the afternoon. On Monday, the wind drops off to the upper teens to low twenties, but stronger west wind will likely return later next week.
Today's Gorge Wind

Your favorite beach
Dawn
Patrol
9am-
11:30a
11:30a-
3pm
3pm-
dusk
Stevenson
16-19
19-23
19-23
23-26
Hatch (subtract a few mph for Event Site)
24-28
26-30+
26-30+
24-28
Doug's / Rowena / Lyle
10-15
15-18
24-28
26-30
Maryhill / Rufus / The Wall
15-18
21-24
25-29
25-29
Arlington / Roosevelt
15-18
21-24
25-29
25-29
The Clymb: free membership. Cheap gear. Temira approves. Click to join.
Non kiteboarding and windsurfing wind sports
Keep an eye out midday on the river today for the Wildside Relay of outrigger and surfski paddlers headed from Stevenson to Bingen. If you're on the water kiting, windsurfing, sailing or fishing, give the racers the right of way and cheer them on!
Also today, it's the amateur side of the Bridge of the Gods Kite Festival – tomorrow is the pro event. There's sailboat racing in Cascade Locks today, the Bluegrass Festival in Stevenson, and the Hood River County Fair.
Startoing at 3 today, White Salmon hosts Wine Fusion, a food, music, and drink event. There's also an axe and knife thrower named Dangerous Digger performing at various times during the day.
Have an awesome day today!
Temira