Please support this forecast by clicking on the photo of the forecaster and making a donation via Paypal!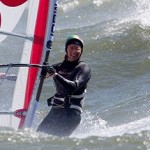 Your forecaster. Click on her to donate. Thank you!
Thank you for using this forecast. Please tell your friends about it. And if you or your friends think this service is awesome/useful/saves you gas money/makes your life more fun (that's the important part), make a donation by clicking on my photo above. Is more fun worth $50/year? $20/year? More? Less? Donate what it's worth to you (and thank you!), but $12 minimum gets you on the email list (with occasional giveaways) for a year. Don't use Paypal? You can mail a check to Temira at PO Box 841 in Hood River, 97031. Thank you!
Advertising worth reading: The NEW Mt. View Cycles – under new ownership!
Come on by for the new Mountain View for the grand re-opening sale on Saturday and Sunday. Get up to 70% off select bikes and accessories. Come meet the new owner (Rafe – he's a cool dude) and enjoy refreshments and snacks at 5pm on the 14th. Rafe's philosophy: create a fun environment that provides great customer service. Locals, come on by and check out the new vibe and attitude. They're building a new mountain bike and road bike race team, and there will be women's mountain bikes rides with different skill groups led by locals. It's the new Mountain View, your destination for everything riding in Hood River.
Random Morning Thoughts
Wish me luck today. And wish me more sanity next year. Why do I think it's a good idea to ride my bike for 12 hours in one day?
Today's Gorge Wind – these are ranges for the average speed, not a predicted wind range. =)

Your favorite beach
Dawn
Patrol
9am-
11:30a
11:30a-
3pm
3pm-
dusk
Rooster's Rocks
chilly
day
at the
nudie
beach
Steven's Locks
11-13
11-13
gusty
13-16
gusty
13-16
Hatchery (minus a few for Hood River)
8-12
8-12
gusty
11-16
gusty
11-16
Doug's, etc.
13-16
13-16
13-16
13-16
Rufus, etc.
13-16
16-19
24-28
26-30
Roosevelt, etc.
13-16
16-19
23-26
23-26
Gorge Wind
Hey kiters and dog walkers, there's a beach cleanup at the Spit today from 9am-noon. I just found out last night, so my apologies for the late notice.
Today looks like yet another windy day in the Gorge. With partly cloudy sky in the western Gorge, we'll see 13-16 from Stevenson to Mosier today. Driver further east, and you'll find gusty 26-30 this afternoon, probably strongest from Lyle to Maryhill with a little less wind further east.
Tomorrow brings a west wind start at 15-18 with gusty afternoon westerlies at 26-30 from Doug's to Maryhill, possibly filling in near Hood River too. On Monday, the wind starts in the teens and rises to 24-28 in the afternoon from Stevenson to Maryhill and maybe Arlington. If the long-range models are correct, it will be windy every day next week too.
We do have intermittent weather systems messing with the wind for the next few days, so the wind will likely be a bit up and down and gusty until we enter a more stable setup. That doesn't mean it won't be windy. It will!
Gorge Weather
We'll have partly cloudy sky and temps in the low 50's this morning, with partly cloudy sky and temps in the mid 60's this afternoon. Chance of rainbows is 7% today. Tomorrow looks partly cloudy with an increasing chance of sprinkles in the afternoon. Rainbow chances tomorrow are 43%. Temps will be in the low 50's early and mid 60's in the afternoon. Monday looks similar to Sunday.
Road and Mountain Biking
Strangely enough, I was unable to get a trail report from Post Canyon from yesterday. But I'll be riding it for 12 hours today, so I'll let you know tomorrow. In the meantime, I bet you anything the 44 Road trails are in great shape after the rain, so go help Jimmy T with the SuperConnector work party this morning and then go ride up there!
The Clymb: free membership. Cheap gear. Temira approves. Click to join.
River Levels
The White Salmon is at 3.1'ish. The Klickitat is at 1570cfs. The John Day dam is putting out 219kcfs and The Dalles dam is reading 229kcfs.
Events – email me if I've missed any outdoor-related events
If you're watching the World Cup, let it be known that the games that are on before 5pm will be shown on the big screen at Andrews. Instead of yelling at the TV, you can yell at a really big TV. Free admission.
Want to help make your trails better today? There's a work party on the 44 Road SuperConnector trail (that's the one linking Knebal and Surveyor's). Meet at Little John at 9am to participate. There's a XC and short track race at Bear Springs. It's the White Salmon Backyard Half Marathon (pure radness and suffering for runners, with proceeds benefiting the White Salmon XC team) and it's 12 Hours of Post, where a few friends get together and suffer horribly for no reason at all.
Today's free fishing day at Spearfish Lake for kids in the morning. There's the Mt. Hood Cycling Classic kids race at Water's Edge in The Dalles in the afternoon.
Coming up tomorrow, there's pickup touch rugby at 3 at Mosier School, there's ping pong at the Hood River armory at 3, and there's the Alternative Ride, leaving Mt. View Cycles and headed to the new cider house in Mosier (sans clipless pedals and spandex) at 5:30.
Have an awesome day today!
Temira