It's fall now, and that means it's time for … more windsurfing and kiting! No, silly. It's time to think about skiing.
You can get the best Mt. Hood snow forecast right here, all winter long, starting around November 15th. Bookmark this page. Come back for snow!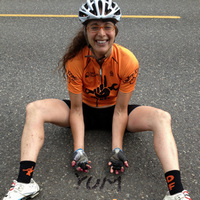 Your forecaster
That's right. Use my snow forecast. Tell your friends. And if you or your friends think this service is awesome/useful/saves you gas money/makes your life more fun, make a donation by clicking the sun below. Is more fun worth $49/year? $20/year? Donate what it's worth to you, but $12 minimum gets you on the email list (with occasional giveaways) for a year. Thank you for your support, and have fun today!
Random Morning Thoughts
This morning I learned just how much better today-coffee tastes than yesterday-coffee. Try them side-by-side. You'll see. On a more serious, yet still funny (or potentially sad and disheartening) topic, someone at the NWS had a little fun with the Southwest Alaska forecast discussion yesterday.
Wind guessings, prognosticatings and musings
Easterlies are here today. Head to Rooster where you'll play. Rig a sail or pump a kite. But don't stay late – it'll die tonight. 21-24 at Steven's Locks today and 25-29 at Rooster, strongest midday, fading this afternoon. Tomorrow starts light, builds to E 13-15, maybe 15-18, and then switches to W 13-15 late in the day.
On Monday, an upper level low swings across Washington and heads for Idaho, leaving us with low pressure in the desert and a building high off the coast. This setup gets 1.5 thumbs up (hey, it's not summer anymore, Toto), from me, so expect upper twenties in the desert on Monday afternoon. With Murphy's Law currently in full effect, this should happen about the time I have to drive to Portland for a 4pm meeting.
Today's Gorge Wind

Your favorite beach
Dawn
Patrol
9am-
11:30a
11:30a-
3pm
3pm-
dusk
Steven's Locks
E 5-10
E 21-24
E 21-24
E 10-15
Hatch (subtract a few mph for Event Site)
light
E 0-5
E 5-10
E 0-5
Doug's / Rowena / Lyle
light
light
light
light
Maryhill / Rufus / The Wall
light
light
light
light
Arlington / Roosevelt
light
light
light
light
The Clymb: free membership. Cheap gear. Temira approves. Click to join.
Plain old weather
Mother Nature… she's a tricky one some days. Yesterday I said we wouldn't see the inversion (it was sunny at MY house, damnit), and then 30 minutes later the Nothing cloud moved in. I swear we will not see that thing again today – I went outside (where it's almost cold enough to wear a fur coat, by the way), and did not see the Gloom. So it's not coming. Maybe tomorrow? Probably less likely, as the air mass will be warming.
Next chance for rain is tomorrow night. Not a downpour. Just sprinkles. Same goes for Monday and Tuesday. The snow level will be 6500-7000′ tomorrow and 4000′ on Tuesday.
Mountain biking
Perfect dirt in Post. Perfect dirt on Syncline. Perfect dirt on Whoopdee. Perfect dirt everywhere. What more can I say but, "Go ride your bike!"And if you want to give back, Sam Pinner has a work party on Bad Motor Scooter at 10am. Just show up. He has the tools.
Events n' stuff
Today is the Gorge Green Home Tour. Apparently we missed the Green Home Expo yesterday (dangit – that would have been cool), but we can still see "many cutting-edge homes that reduce energy and water use, incorporate solar photovoltaics and other renewables, and utilize green building materials."
For you wind Johnnies and Betties, there's a work party at the Hatchery today from 9am-noon, sponsored by Da Kine. That probably means there's swag, so get off your bum and go help clean up the Gorge's iconic beach (sorry Marge – I love the Waterfront Park too).
For parents of skate punk kids, and for parents who are skate punk kids, the Grominator skate contest is today, starting at 9am, at the Hood River skate park.
This afternoon is take a kid mountain biking day in Cascade Locks at the EasyCLIMB trail.
Tomorrow is the Ashland Super D mountain bike race, and it's also the SuperHero run/walk in The Dalles.
Have an awesome day today!
Temira