Random Morning Thoughts

I'd just like to remind you that I'll be on vacation from October 5-11. And I'm not taking my computer with me, for once. I'll just break it or spill water on it if I do, and besides, I heard the current bushes and the electrical trees aren't working very well this season. Some sort of blight or fungus or something. Anyway, in a brilliant stroke last night, I compromised my ability to hold my handlebars on my vacation by getting attacked by an organice Red Kuri squash from my garden.
All I wanted to do was remove the skin so I could cut it into cubes and roast it. As I was doing that, the squashed leaped out and slipped its skin under my thumbnail, in a fair approximation of a banned torture technique. Separating 1/4 of your thumbnail from your thumb using squash skin hurts, let me tell you. It still hurts. That is all. Have a good vacation, everyone.

Thank you for using this forecast!
Please donate to support it!
Thank you to everyone for using this forecast. Does it save you time, gas money, or help you find more wind, powder, or just plain fun stuff to do? Please consider making a donation to keep it going! Use it here for free or make a donation and get on the mailing list for wind for the summer and Mt. Hood snow in the winter. It's not $99/year. Not $50/year. No, just $12.34 or more gets you on the list for 12 months. Do it via PayPal/CC by clicking on my happy photo below. Don't PayPal? You can send a check to Temira @ PO Box 841 in Hood River. Thank you for your support, and thank you for trusting my forecast. You guys mean the world to me.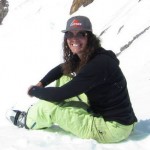 ---
Gorge Wind
If you are looking for Gorge wind over the next few days, you will be looking in vain, as an inland ridge keeps the wind at bay. We'll see some east wind at 10-15 at Rooster this morning, fading by afternoon. After that, expect light and variable wind through Monday. That means you will have a great time wakeboarding, sculling, SUPing, fishing, road biking, spraying your orchards, or looking at the fall colors.
Out on the coast, you will find some wind. If I weren't headed out on a mountain biking trip, I'd be headed to somewhere on the central coast. Today's forecast (north/central/south): 10-15/20-25/15-20, W 6@11. Tomorrow: 15-20/20-25+/25-30, W 5@11 and SW 3@15. Monday: 20-25/20-25/20-25, W 4@10.
Today's Gorge Wind – these are ranges for the average speed, not a predicted wind range. =)

Your favorite beach
Dawn
Patrol
9am-
11:30a
11:30a-
3pm
3pm-
dusk
Rooster's Rocks
E 10-15
E 5-10
LTV
LTV
Steven's Locks
LTV
LTV
LTV
LTV
Hatchery/White Salmon Sandbar (minus a few for Hood River)
LTV
LTV
LTV
LTV
Doug's, Lyle, Rowena
LTV
LTV
LTV
LTV
Rufus, etc.
LTV
LTV
LTV
LTV
Roosevelt, etc.
LTV
LTV
LTV
LTV
Temira's sail: 35-40: 2.9 / 30-35: 3.2 / 26-30: 3.5
23-26: 4.0 / 20-23: 4.5 less than 20: something bigger!
Tonia's kite: 35-40: 4m / 30-35: 4-6m / 26-30: 5-7m
23-26: 7-9m / 20-23: 8-10 / 15-20: 10-12 / 10-15: 13-15.
Gorge Weather
I see mostly clear sky outside my window today. We'll see some clouds move in this afternoon tonight, but in the meantime, expect sunshine. Temps will be in the low 40's early and low 80's this afternoon. Tomorrow starts with some high clouds. Temps will be in the low 50's early and low 80's this afternoon. On Monday, expect less clouds and the same temps as Sunday.

White Sprinter Van of the Day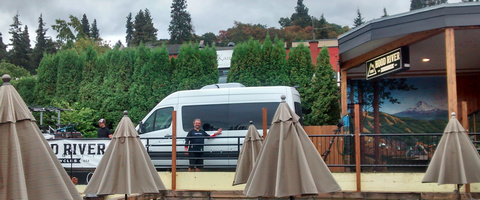 Road and Mountain Biking
The guys at Dirty Fingers created a list of rides for me to do over the next week. I think I will come back from vacation sufficiently exhausted. The trick now is figuring out how to do all those rides as a big loop, rather than zig-zagging all over the Pacific Northwest. Closer to home, all those rides in Washington got a lot more rain last week than the rides in Oregon, so if you head just a little north of the Columbia, you're going to find more-better dirt. The road riding, given the forecast of light and variable wind, will be fantastic over the next three days. Just give the air a little time to warm up in the morning.


The Clymb: free membership. Cheap gear.
Temira approves. Click to join.
River Levels / Fish Counts/Cheezburger Update
The John Day Dam is reading 67-80kcfs. The Dalles Dam is putting out 79kcfs. There are two river-wide logs on the White Salmon: 1 just below Cave Rapid on the Middle and one below Cave Wave on the Lower. The White Salmon is at 1.6′, according to John L. Cheezburger texted me yesterday. He's headed to the coast to hunt agates. That sounds like fun! Yesterday's fish counts: Chinook, 4257. Coho, 2971. Steelhead, 863. Yesterday's fish from the guys at Windance? Delicious! The Columbia is 66 degrees.

Events – email me if I've missed any outdoor-related events
Today is Saturday. That means the Oak Street Pie Contest is happening at Shortt Supply from 10am-1pm. Bring a pie and enter for $10. Or just come eat pie. Either way, you are helping support our local domestic violence shelter and advocates, Helping Hands. You can support the CASA (court appointed special advocates) program for abused children by dressing up as a superhero tomorrow and entering the SuperHero run at the Discovery Center in The Dalles. I believe that's at 9am. Your kids can enter too, even little tiny kids.
At 4pm today, NWTA kicks off Take a Kid Mountain Biking Day at the EasyCLIMB trail in Cascade Locks. There will be snacks and skills courses and raffles. If you'd like to camp tonight, that's also an option.
The Hood River Running Club has their trail run at 8am at Post this morning. There's community yoga, free or by donation, at Yoga Samadhi in White Salmon tomorrow morning. At 3pm tomorrow, there's pickup touch rugby at the Mosier School, and there's ping pong at 5pm at the Hood River Armory. According to the Hood River Yacht Club website, tomorrow is also the Memaloose Rounding sailboat race, but I couldn't find any more information about that.
Have an awesome day today!
Temira