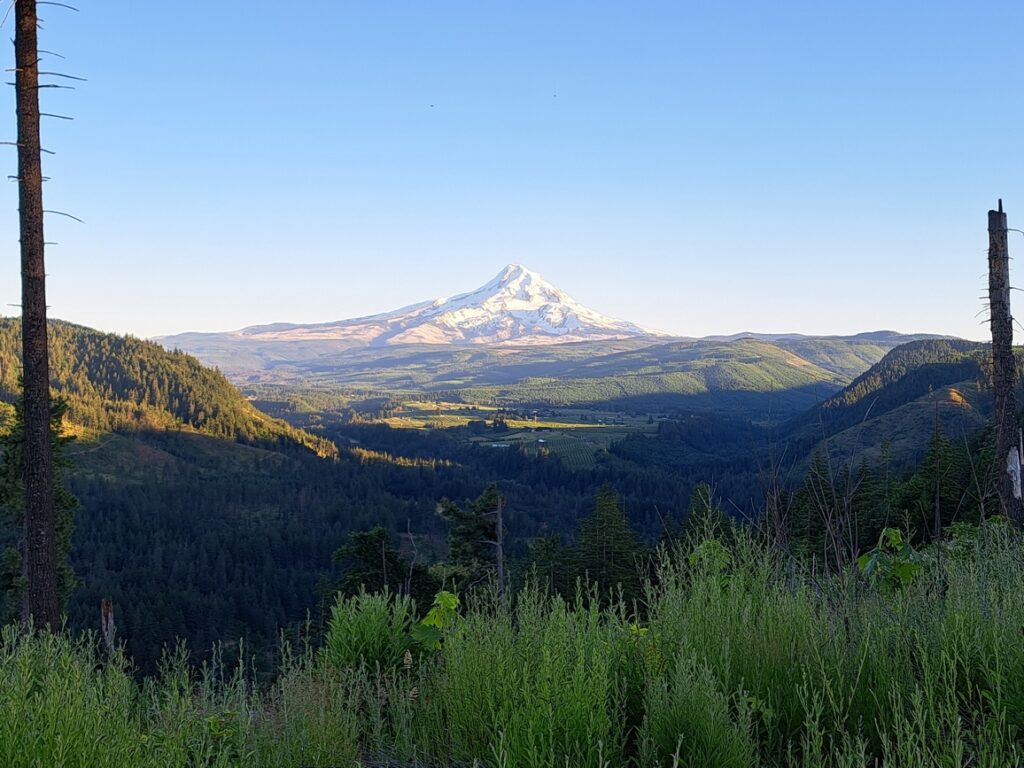 Distance: 24 miles, give or take
Elevation gain: 2050′, give or take, depending on your starting point
Best time of year: summer, fall
Sometimes you just need a couple hours in the saddle. That doesn't mean your ride won't be awesome. Depending on where you start, this ride could take you an hour, or it could take you up to 2.5 hours. You'll climb awesome pavement through the orchards, take a turn to a hidden gem of a double-track, cruise a few miles on a quiet forest road, and blaze down a stellar descent back to your starting point. It's called "New Favorite" for a reason: there's a lot of good packed into this little one!
Start anywhere you like and head for Oak Grove. (The GPS file starts you at Walmart) Ride up Kingsley Road, and take a left to stay on Kingsley where it and Binn's Hill meet. If you'd like to add some serious suffering, tackle Binn's Hill to the end of the pavement before you ride up Kingsley… Or don't. Stay on Kingsley Road and cruise through the orchards. When you come to a less-developed area, you'll pass a bunch of boulders on the left and then start climbing a small hill. Look to the left for a dirt road blocked by a gate. Turn there.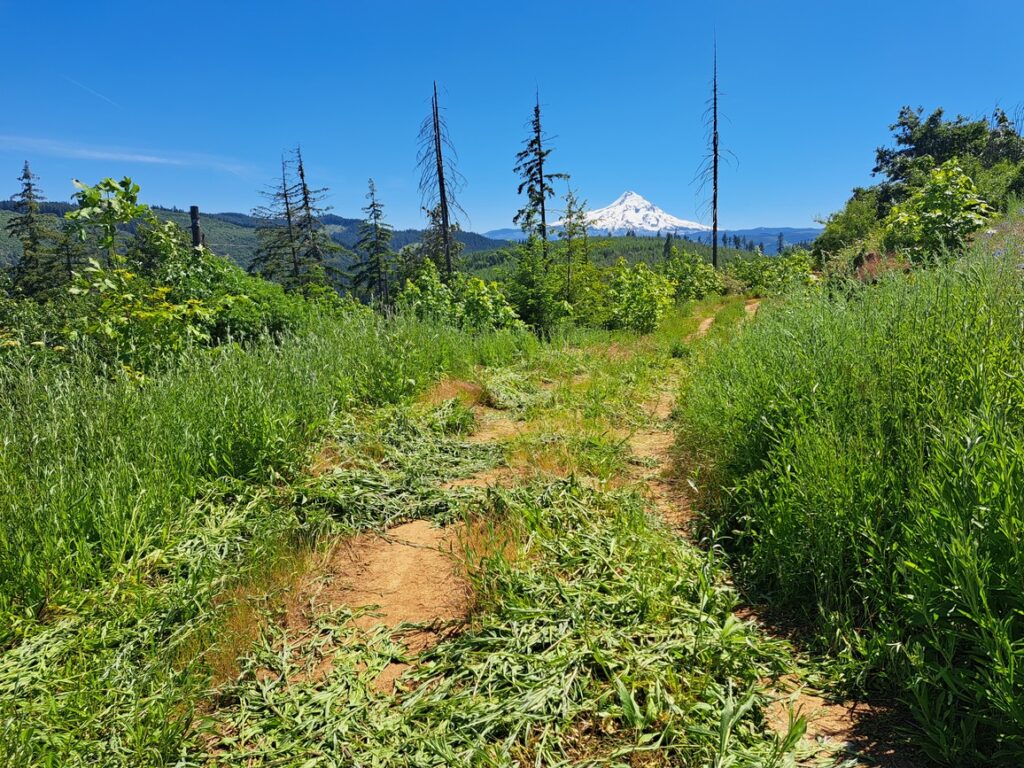 Scramble through the gate, ride over the bridge, and then take the left fork at the Y. A short, steep, rocky hill greets you. Grunt up it, and you'll be rewarded by three miles of flat doubletrack. Included in this section: stellar mountain views and cool, shady forest. You'll encounter another gate at the end of the doubletrack. Scramble around that one. Reward yourself with a stellar view of Dee Flats.
You're going to take a right up the sunny, rocky hill. This road's known as either 2800 or Lover's Lane. Note: if you go left, it'll take you to Punchbowl, an awesome swimming hole. But you're going right. A steep, hot climb gives way to mostly-climby, somewhat-rolly frolic through the woods. Ride the gravel for three miles or so, and you'll be back on Kingsley Road. Suffer option: ride the 2.5 miles to Kingsley Reservoir. Suffer factor: 10/10. Kinder option: take a right down Kingsley Road. Enjoy the descent. Find your way back to your starting point and tell all your friends about your new favorite ride!