Random Morning Thoughts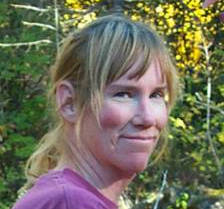 Our community suffered a huge loss yesterday when our friend Ellen Dittebrandt was killed cycling along I-84, during the one short freeway section of her 120 mile ride from Rowena Crest to Crown Point and back. I can only try and do Ellen justice here. She was far too incredible a person to be described in words.
When I ran into Ellen around town or at an event, I didn't just feel happy. I felt lucky and loved. I didn't just smile. No, when I ran into Ellen, I got a huge grin on my face. She was an oversized personality – kind, caring, funny, enthusiastic, open to talking about anything. She was honest and vulnerable both in person and in her Facebook posts – she said what she was feeling and what was on her mind, and that brought us all closer to her and to each other. Ellen was the bravest person I've ever met: when she told her story at Interesting Mosier last year, she risked everything, and her reward was a standing ovation, the tears of the audience, and respect and compassion from everyone there and from everyone who heard secondhand.
Over the last several years, I watched Ellen grow so much, connecting with the triathlon, running, swimming and cycling communities, not to mention the art community, the firefighters, and, judging by the posts on Facebook, everyone else in Hood River and Mosier. Her joy and happiness at having all these connections was contagious.
I suspect we all felt honored and humbled to have Ellen as our friend. I know I did, because every time I ran into her it was so obvious how much she cared about me. It sounds like she was that way with everyone – she made all of us feel loved. What an amazing person we have lost. If you would like to see her incredible artwork or purchase one of her prints to remember her, you can do so at the American Artists website. What a horrible loss. What a senseless loss. I am so sad. I can only hope that out of this tragedy we all understand what we've lost and become a little more like Ellen.

Thank you for using this forecast!
Please donate to support it!
Thank you to everyone for using this forecast. Does it save you time, gas money, or help you find more wind, powder, or just plain fun stuff to do? Please consider making a donation to keep it going! Use it here for free or make a donation and get on the mailing list for wind for the summer and Mt. Hood snow in the winter. It's not $99/year. Not $50/year. No, just $12.34 or more gets you on the list for 12 months. Do it via PayPal/CC by clicking on my happy photo below. Don't PayPal? You can send a check to Temira @ PO Box 841 in Hood River. Thank you for your support, and thank you for trusting my forecast. You guys mean the world to me.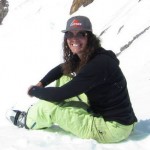 ---
Gorge Wind
It's a light wind start to the day in the Gorge today, with just a little bit of east gradient. Expect the easterlies to pick up to maybe 10-15 at Steven's Locks and Rooster Rock today, but they may not pick up that much. Light wind everywhere else. Tomorrow starts with light and variable wind, picking up to light west at maybe 8-12 from Steven's Locks to Hood River late in the afternoon. Wednesday starts with light wind and picks up to west 17-21 from Steven's Locks to Mosier in the afternoon.
The coast looks a little windier today (north/central/south): 15-20/20-25/25-30, 5'@7. Tomorrow: 15-20/20-25/20-25, 4'@8. Wednesday: 15-20/15-20/light, 4'@9.

Today's Gorge Wind – these are ranges for the average speed, not a predicted wind range. =)

Your favorite beach
Dawn
Patrol
9am-
11:30a
11:30a-
3pm
3pm-
dusk
Rooster's Rocks
light
10-15
10-15
light
Steven's Locks
light
10-15
10-15
light
Hatchery/White Salmon Sandbar (minus a few for Hood River)
light
light
light
light
Doug's/Rowena/Lyle
light
light
light
light
Rufus, etc.
light
light
light
light
Roosevelt, etc.
light
light
light
light
Temira's sail: 35-40: 2.9 / 30-35: 3.2 / 26-30: 3.5
23-26: 4.0 / 20-23: 4.5 less than 20: something bigger!
Tonia's kite: 35-40: 4m / 30-35: 4-6m / 26-30: 5-7m
23-26: 7-9m / 20-23: 8-10 / 15-20: 10-12 / 10-15: 13-15.
Advertising Worth Reading
Hood River Adventures: fishing tours, mountain bike shuttles, brewery and winery tours

Hood River Adventures is a local company owned by Drew Scharns, master guide specializing in fishing tours, mountain bike shuttles, and well as brewery and winery tours. Biologists predict this is going to be the biggest salmon run since 1938. Get some of it: Spend a day with Drew on the Columbia fishing for salmon, steelhead, and sturgeon or try fly fishing on the Klickitat. Feeling active? Head to the trails for shuttle laps with end-of-day car retrieval. Want to taste the local libations? Take a brewery or winery tour with HRA: no more arguments over who's going to be the designated driver – that's Drew's job! (541)4zero0-1216 hoodriveradventures.com
Gorge Weather
Looks like a pretty sunny week ahead of us as high pressure builds over the PNW. Expect temps in the low 50's this morning, rising to the mid 80's this afternoon. Tomorrow will be sunny with temps in the low 60's early and upper 80's in the afternoon. Wednesday looks just a touch warmer than Tuesday.

White Sprinter Van of the Day- This rare and beautiful one is for Ellen.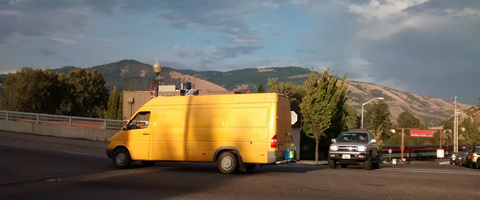 Road and Mountain Biking
The eventual plan of Parks n' Rec or State Parks, or whatever organization manages the HCRH, is to reconnect the Historic Columbia River Highway Trail between Wyeth and Hood River so cyclists no longer have to ride I-84 between Viento and Hood River. You can learn more about the project at the Historic Columbia River Highway trail website.


The Clymb: free membership. Cheap gear.
Temira approves. Click to join.
River Levels / Cheezburger update
The John Day Dam is reading 107-133kcfs. The Dalles Dam is putting out 119kcfs. The White Salmon is just below 2′. If you plan on running the White Salmon yourself, remember that there is a riverwide log about 150 yards below Cave Wave. The Columbia River is 72 degrees. Cheezburger (a guide with Wet Planet) sent me a photo of a Sprinter Van in his rearview mirror yesterday. He also says the White Salmon is getting a little boney.

Events – email me if I've missed any outdoor-related events
In events tonight, the Ride Around the Gorge folks will be doing a mellow bike ride from the Petersburg School, east of The Dalles, starting at 6pm. In White Salmon tonight, Yoga Samadhi has Community Yoga, free or by donation, at 6:30.
Coming up Labor Day weekend, there are a couple of events going on. First, the movies – On Friday night at Sunshine Mill in The Dalles, it's Jurassic Park, and on Friday night in Cascade locks, it's the movie Hugo.
Then on Saturday out by Carson, it's the Bunker to Bonneville 50k ultramarathon, following much of the Pacific Crest Trail and finishing in North Bonneville. In Wamic this weekend, it's Barlow Trail Dayz, both days. Finally, as always on Labor Day, it's the Roy Webster Cross-Channel Swim, and this year it was sold out long ago.
Have an awesome day today!
Temira