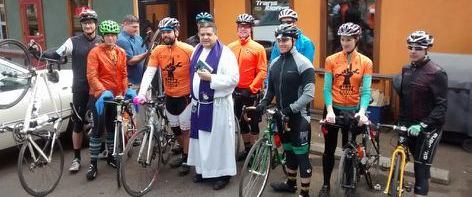 It's finally going to snow on Mt. Hood, just in time for Spring Break. Spring Break, winter-style. Mother Nature's gotta do what she's gotta do, I guess. And hey, we'll take anything we can get for the snowpack – it's going to be a scary fire season this year unless something changes dramatically in the next month. Continued below the chart…
Mt. Hood Snow Forecast – 5000′

4a-8a
8a-12p
12p-4p
4p-8p
8p-4a
Today
3000'-4000'
Tomorrow
1500'–>4000'
The day after
3000'–>9000'
As I was writing this forecast, it was merely cloudy on Mt. Hood, but snow flurries will start before I finish writing, and they will continue into tomorrow. The snow level today will fluctuate between 3000′ and 4000′. We'll see .4-.5" water value (WV) during the day today as the first system moves through, for 3-5" of new snow. Another .5-.7" WV comes in after 8pm with the second weather system, for another 5-7" of snow. Wind today will be SW 15 early, rising to WSW 30 around 2pm and swinging to SW 25 overnight.
Tuesday starts out with low and mid clouds and possibly some periods of clear sky in the morning. In other words, Tuesday has the potential for bluebird fresh tracks. During the afternoon, high clouds move in, and light snowfall starts after midnight. The snow level will be down around 1500′ early, rising to 4000′ in the afternoon and holding into Wednesday morning. We'll see .2" WV after midnight, for 1-2" of new snow by Wednesday daybreak. Wind on Tuesday will be NW 25-30 early, NW 15 in the afternoon, and W 15 overnight.
Wednesday starts with light snow flurries and switches to light rain showers in the afternoon. We're just getting brushed by the edge of a tropically-sourced stream of moisture. Vancouver Island will take the brunt of this Pineapple Express, thankfully. The snow level will be 3000′ early, 5500′ by 11am, 6500′ by 2pm, and 9000′ after 11pm. We'll see .2" WV in the morning, for less than 1" of snow followed by rain showers. Then we'll see another .1-.2" rain overnight.
Thursday and Friday look warm and sunny, and the forecast models do not exactly agree after that.

Support the forecast – Donate!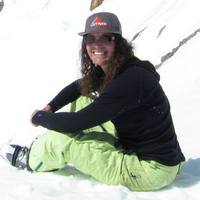 Thank you for using this forecast. Does it save you time, gas money, or help you have more fun in your life? Make a donation to keep it going! Use it here for free or get on the mailing list for wind for the summer and Mt. Hood snow in the winter. Just click on my photo to donate via PayPal or credit card. The email isn't $99/year. Not $50/year. No, just $12.34 or more gets you on the list for 12 months, and sometimes there are cool prizes.Don't PayPal? You can send a check to Temira @ PO Box 841 in Hood River. Thank you for your support, and thank you for trusting my forecast. You guys mean the world to me.
---
Gorge Wind
We're starting off with east wind and a west gradient this morning, a confusing mix of signals. Don't you worry: thins will all sort out in a bit. A weak weather system moves through today, leaving westerlies in its wake. We'll see west wind at 10-13 through the whole Gorge today, picking up briefly to gusty 22-26 east of Hood River after 2pm as the next weather system approaches. The stronger wind probably isn't going to last long enough to make the drive worthwhile. Expect gusty westerlies at 11-14 tomorrow from Swell to Doug's. Wednesday looks light and variable (LTV) in the morning and W 5-10 in the afternoon.

Random Morning Thoughts
I was at a seminar a couple weekends back, and the facilitator mentioned something about how much pain and suffering and lack of communication happens because people don't want to hurt others. Instead of speaking our minds, we remain silent or turn away out of fear of causing harm or hurt.
But when we do this, we raise unanswered questions for the other person. They wonder what happened, they create stories blaming themselves, or sometimes they wait and wonder and hope for reconciliation instead of grieving and moving on.
Next time you find yourself avoiding a conversation because you don't want to hurt someone, see if you can't have the conversation anyway. A possible opening would be to say, "I'm worried I'll hurt you by having this conversation, and because I care so much, this is difficult, and… I need to say (insert topic)…"
I don't say this lightly – I tensed up just writing it. But it's the truth – when we avoid communication, we very often cause more harm than we would by speaking up. Plus, when we communicate, we deeper our relationships with others, and that makes our worlds more vibrant and connected.
(don't forget that you're supposed to be writing down something you love about yourself each day this month and putting that nice thought in a mason jar for later…)

Gorge Weather Forecast
It's a cloudy start to the day today, and those clouds will be joined by raindrops before too long. Expect a rainy, showery day and a rainy night tonight. I love a rainy night. Temps will be in the low 40's this morning and in the low 50's this afternoon. Light wind, 97% chance of rainbows.
Tomorrow looks mostly cloudy in the morning with sunbreaks midday and high clouds in the afternoon. We'll even see some sprinkles after midnight. Temps will be in the low 40's early and the mid 50's in the afternoon. Light west wind. 7% chance of rainbows early in the morning, with rainbow chances decreasing after 9am.
Wednesday looks mostly cloudy with a few sprinkles. Temps will be in the low 40's early and the upper 50's in the afternoon. Light wind. 13% chance of rainbows. Thursday and Friday still look warm with temps in the low 70's.

White Sprinter Van of the Day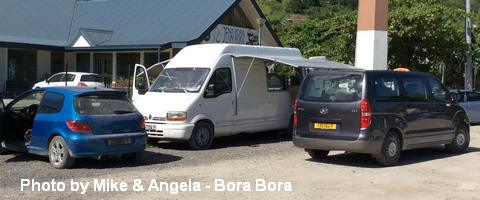 Road and Mountain Biking
It's going to rain today, which means that Post and Whoopdee are out. Syncline and Columbia Hills and Nestor and Oakridge and the Kitchen Sink will be fine. Out on the roads, you are bold and brave if you head out with today's rain forecast, but keep an eye on Thursday and Friday for your long ride needs. Sunshine and warm weather. Mmmm.


The Clymb: free membership. Cheap gear.
Temira approves. Click to join.
Upcoming Events
It's Monday night. There is no Aikido this week due to spring break. There is, however, community yoga at the Mt. Hood Town Hall tonight at 6pm and at Yoga Samadhi at 6:30pm. There's community yoga at Flow at 8am tomorrow, there's pickup touch rugby at the May Street ball fields at 5pm, and there's a trail run at 6:15pm in Post Canyon.
Have an awesome day today!
Temira