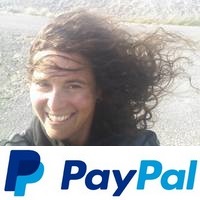 Thank you for using this forecast. I offer it freely so you can have more fun and plan your life. It does take significant time and energy to produce. If you find yourself using it often, or if you feel your life is more awesome because of my work, please make a donation. You can get this forecast via email by donation. The email subscription isn't $99/year. Not $50/year. Donating $12.34 or more gets you on the list for 12 months. Thank you for your support and thank you for trusting my forecast.
Click here to donate using a credit card.
Click here to donate via PayPal.
Venmo: @theGorgeismyGym
Snail Mail: PO Box 841, Hood River, Oregon 97031
Get the email version free through the end of October – try it out! Click here.

Today's Gorge Wind – these are ranges for the average speed, not a predicted wind range. =)

Your favorite beach
Dawn
Patrol
9am-
11:30a
11:30a-
3pm
3pm-
dusk
Rooster Rock
cloudy
sky
umbrella
buns
Steven's Locks
G10-13
G10-13
G10-13
G10-13
Swell-Hood River
G10-13
G10-13
G10-13
G10-13
Doug's, Lyle, Rowena
G10-13
G10-13
G10-13
G10-13
Rufus, etc.
G18-22
G18-22
G18-22
G18-22
Roosevelt & Arlington
G18-22
G18-22
G18-22
G18-22
Gorge Wind Forecast


An active weather pattern sticks around for Monday and Tuesday, resulting in gusty westerlies. High pressure builds in for Wednesday and Thursday. The result of that is a couple days of east wind and a return of the sun.
For Monday, expect very gusty conditions as a warm front moves through the region. Westerlies started the day at 18-22 in the windy spots (Viento, Arlington, super-duper gusty Rufus) and 10-13 most other places. With gradients at .05 and .03 early and not much help expected from the big-picture setup, the wind will stay in those ranges all day. River flow is 64,500cfs and temp is 57 degrees.
A cold front on Tuesday morning is followed by offshore high pressure building Tuesday afternoon. This will result in a better opportunity for river time. Morning westerlies start out in the "light" range in all locations. As this front moves through – you'll know by a transition from clouds to partly cloudy sky and fast-moving clouds overhead – the wind will pick up. We should see gusty 13-16 in the west and gusty but steadying 21-24 from Rowena to Arlington with a chance of 23-27 at Arlington and Avery.
High pressure builds inland for Wednesday and Thursday. That gives us easterlies at 15-20 on Wednesday and 25-30 on Thursday. You'll also find strong northerlies on the coast on Wednesday. Those will turn to NNE (side-off) on Thursday. Nothing to see at Jones or Sauvie's the next few days.
COAST, JONES, SAUVIE'S: Detailed forecast on winter break.

Hood River Weather Forecast
Cloudy sky Monday stays sprinkly all day. Temps will be in the mid 50's early and upper 50's later. Light west wind. 89% chance of rainbows. Tuesday sees a quick round of rain in the morning followed by partly to mostly cloudy sky with scattered sprinkles and increasing sun. Temps will be int eh low 50's early and low 60's later. Light wind early, light to moderate later. 99% chance of rainbows. Wednesday starts with Nothing cloud and ends up sunny. Temps will be in the low 40's early and low 60's later. Light east wind. No rainbows. Next rain comes in Friday. Next frost/freeze advisory is for Sunday.

Looking for a complete Columbia Gorge forecast? Looking for more humor in your weather? Obscenities? You're looking for my TATAS: Temira's Awesome Travel Advisory Service on Facebook.

Road and Mountain Biking
Significant rain has fallen over the last week or so. Post, Whoopdee, and Hospital Hill are currently under a "too muddy to ride" advisory. Try Syncline. Remember that the southern half of Whoopdee has been logged (is gone). Riding Underwood? No parking at the trailhead – you'll need to drive ½ mile east of the trailhead and park there. In other bike news: the HRATS have a board meeting at the Hood River Fire House at 5:30 Monday (the 21st) and they have a work party in Post, meeting at Family Man, on 10/26 at 9:30am.

Upcoming Events
Monday events include Zumba Gold at the Hood River Adult Center at 9am. There's Meditation and Metta with the Trinity Sangha at noon, advanced Tai Chi at the Hood River Adult Center at 1pm, and beginner/intermediate Tai Chi at 2:30 at the Adult Center. Samadhi in White Salmon has $5 yoga at 6pm and Mid-Valley Elementary hosts Zumba at 6:30.
HRATS board meeting is Monday, 10/21 at the Hood River Fire Department at 5:30. There's a work party meeting at Family Man at 9:30 on 10/26. Also on 10/26, OMSI has the annual American Meteorological Society Oregon Winter Weather Conference with speaker Dr. Cliff Mass of the University of Washington. That's from 9am to noon.

White Sprinter Van of the Week!


Click here for the White Sprinter Van map of the world!!!

Random Morning Thoughts: on vacation.
Click here for the full events calendar.
Have an awesome day today!
Temira