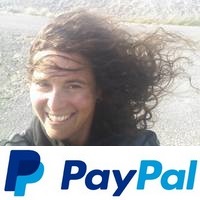 Thank you for using this forecast. I offer it freely so you can have more fun and plan your life. It does take significant time and energy to produce. If you find yourself using it often, or if you feel your life is more awesome because of my work, please make a donation. You can get this forecast via email by donation. The email subscription isn't $99/year. Not $50/year. Donating $12.34 or more gets you on the list for 12 months. Thank you for your support and thank you for trusting my forecast.
Click here to donate using a credit card.
Click here to donate via PayPal.
Venmo: @theGorgeismyGym
Snail Mail: PO Box 841, Hood River, Oregon 97031
Get the email version free through the end of November – try it out! Click here.

Today's Gorge Wind – these are ranges for the average speed, not a predicted wind range. =)

Your favorite beach
Dawn
Patrol
9am-
11:30a
11:30a-
3pm
3pm-
dusk
Rooster Rock
too
wet
for
buns
Steven's Locks
G15-20
G15-20
G18-22
G18-22
Hatchery/Wunderbar
5-10
5-10
G18-22
G18-22
Doug's, Lyle, Rowena
5-10
5-10
G18-22
G18-22
Rufus, etc.
12-15
12-15
25-29
25-29
Roosevelt & Arlington
12-15
12-15
25-29
25-29
Gorge Wind Forecast
This forecast is from Monday morning, and it's another windy start to a fun-filled Gorge day. It's not as windy as it was yesterday, when it was windy enough to overturn a big rig near Philipi Canyon. Thank goodness for that, and hopefully the drive is okay. For this week, we'll have west winds to start and then at least a couple days of easterlies.
Monday starts out with rain in the western Gorge, clear sky out east, offshore high pressure, and moderate upper-level northwest flow. This is a decent setup for Gorge westerlies. Stevenson to Viento will see 18-22 all day. Hood River to Doug's should pick up to gusty 12-15 this afternoon. If you have the time to drive, do it; Avery to Arlington will see 25-29 from midday onward. River flow is 116kcfs and river temp is 56 degrees.
Tuesday sees drying weather with building inland high pressure. Westerlies start at 10-13 everywhere. They'll fade east of The Dalles in the afternoon, leaving the western Gorge with 13-16, steadiest east of the cloudy west. Make sense? I hope so! Wednesday starts with W 5-10 and turns around to light easterlies. Thursday's forecast currently looks like E 20-25.
JONES, SAUVIE'S, COAST: now on vacation for the fall and winter. Will return in spring.


Random Morning Thoughts
Mt. Hood Mountain Weather Forecast
It's Monday morning, and snow is falling on Mt. Hood above about 4500′. If you don't remember what snow looks like, put on your snow tires and go check it out! For Monday, snow will fall all day and night thanks to northwest upper flow. The snow level will start at 4500′ and fall to 3000′. Daytime precip will be .4" water value (WV), for 4" of Cascade snow. Overnight precip will be .3", for 3-4" of fluffier snow. Wind will be WNW 25-30 for the 24 hour period.
Tuesday starts with snow flurries, then turns partly cloudy, then turns clear overnight. Snow/free air freezing level: 3500′. Wind: WNW 25 early, NW 20 afternoon, NW 10 overnight. Wednesday looks clear. Free air freezing level: 3500′ rising to 5500′. Wind: NW 10 early, NE 10 overnight. The general picture for the rest of the week is clear sky. The free air freezing level will increase to 10,000′ by Friday.

It's that time of year: you're in peak cycling fitness, and now the rain is falling. You're dreading losing everything you've gained over the dry months. Want to keep that fitness this winter and also build some strength? Get signed up now for Power Station winter classes. BIKE: keep that fitness. BUILD: cycling specific strength workouts. BIKE & BUILD: the best of both. Like virtual rides? Power Station has a projector and ginormous wall. Zwift (or whatever!) with friends. Get signed up now by clicking here!

Gorge Weather Forecast
Mostly cloudy and showery weather continues through Monday afternoon before showery taper off. Temps will be in the low 50's early and upper 50's in the afternoon. Moderate west wind. 99% c chance of rainbows. Tuesday starts out partly cloudy with a few sprinkles. The afternoon looks dry and mostly sunny. Temps will be in the low 40's early and mid 50's in the afternoon. Light westerlies. 67% chance of rainbows. Wednesday looks dry. Temps will be in the mid 30's early and upper 50's in the afternoon. Light west wind early. Light east wind later. No rainbows. Prior model runs had a hard frost Thursday/Friday morning, but it now looks like river level temps will stay just above freezing, in part due to a high Nothing potential for Thursday morning.

For weather specifically directed at travel through the Gorge, please visit Temira's Awesome Travel Advisory Service on Facebook.

Approximately 1/3" rain fell in Hood River on Wednesday, meaning Post will be a muddy, slippery mess. Whoopdee and Hospital will likely be too wet too. Syncline, currently being "loved to death" is you best option. 44 Road trails? The snow level is at 4500′ on Monday and 3000′ on Tuesday. Decide for yourself. The next HRATS Post Canyon trail work party is on November 17 at 9:30 at Family Man.

Upcoming Events
Our Monday community events start with by donation yoga at Flow at 8;30. There's meditation at Trinity Natural Medicine at noon, $5 Tai Chi at the Hood River Adult Center at 2:30, free stress reduction class at HAVEN in The Dalles at 5:30, yoga at Samadhi at 6, and Zumba at Mid-Valley Elementary at 6:30. There's also pickup kickball at Bingen's Daubenspeck Park at 6.
Tuesday's events: Zen meditation at 6am at Trinity Body arts. Relaxed yoga at 5:30pm at HAVEN in The Dalles. By-donation meditation with the Pacific Hermitage monks at Yoga Samadhi at 6:30, featuring senior teacher Ajahn Geoff this week! There's free Zumba at 7pm at the White Salmon Grange.
Other fun things this week: TGR ski movie premiere at the Ruins on Thursday night and the Warren Miller movie at Skylight on Friday night. NOAA has a Weather Spotter training on Thursday night in Stevenson, and the Hood River County budget meeting is Thursday night at 6:30 at the Hood River Adult Center.

Click here for the full events calendar.
Have an awesome day today!
Temira