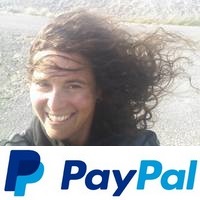 Thank you for using this forecast. I offer it freely so you can have more fun and plan your life. It does take significant time and energy to produce. If you find yourself using it often, or if you feel your life is more awesome because of my work, please make a donation. You can get this forecast via email by donation. The email subscription isn't $99/year. Not $50/year. Donating $12.34 or more gets you on the list for 12 months. Thank you for your support and thank you for trusting my forecast.
Click here to donate using a credit card.
Click here to donate via PayPal.
Venmo: @theGorgeismyGym
Snail Mail: PO Box 841, Hood River, Oregon 97031
Get the email version free through the end of September – try it out! Click here.

Today's Gorge Wind – these are ranges for the average speed, not a predicted wind range. =)

Your favorite beach
Dawn
Patrol
9am-
11:30a
11:30a-
3pm
3pm-
dusk
Rooster Rock
grey
sky
chilly
buns
Steven's Locks
LTV
LTV
5-10
10-13?
Hatchery/Wunderbar
LTV
LTV
5-10
10-13?
Doug's, Lyle, Rowena
LTV
LTV
LTV
LTV
Rufus, etc.
LTV
LTV
LTV
LTV
Roosevelt & Arlington
LTV
LTV
LTV
LTV
Gorge Wind Forecast
Monday's wind is subject to some model disagreement as low pressure sits over us and a rainy weather system moves through. Expect light and variable wind for the first half of Monday with a chance of 10-13 in the afternoon from Stevenson to Hood River. That wind, if it materializes, will be accompanied by rain. Tuesday sees the low pressure shift east as a cold front moves through in the morning. The days starts with 12-15 from Stevenson to Arlington. In the afternoon, the wind will pick up to 23-27 from Stevenson to Rufus with 18-22 from Stevenson to Mosier after 2pm. It appears that the far east Gorge will be quite rainy on Tuesday, and thus not windy, so don't drive too far!
Wednesday starts out with lingering westerlies at 5-10. models disagree on Wednesday afternoon with the GFS calling for calm conditions and the Euro liking east wind at 10-15. The general picture for the rest of the week is west wind at 10-15ish through Friday and stronger east wind on Saturday and Sunday.
BONUS: Jones Monday-Wednesday: no. Sauvie's Monday-Wednesday: no. Coast (north/central/south) Monday: W5/W5/25-30, W swell 7′ at 12 seconds. Tuesday: 5-10/5-10/25-30, W 10′ @ 12. Wednesday: no/5-10/30-35, W 7′ @ 11.


Random Morning Thoughts
Mt. Hood Mountain Weather Forecast
For Monday, Mt. Hood will see light rain. Snow level 10,000′ falling to 8000′ after midnight. Total precip: .2-.3" rain during the day, .4" rain overnight. Wind: NW 20-25 all day becoming WNW 30 overnight. Tuesday looks rainy and cloudy becoming partly to mostly cloudy with light wet snowfall. Snow level 8000′ early, 6000′ in the afternoon, 5000′ overnight. Total precip: .2" rain becoming snow mixed with rain during the day. Overnight precip will be approximately .1" water value that falls as wet snow for up to 1" of accumulation. Wind: WNW 30 early becoming WNW 10 in the afternoon and N 20 overnight. Wednesday looks partly cloudy with occasional snow flurries. Snow level 5000′ rising to 6000′. No accumulation. Wind: N 20 becoming NNE 10-15.

Gorge Weather Forecast
Monday started off cloudy and will turn rainy, staying that way until sunset. Temps will be in the low 50's early and upper 50's this afternoon. Light and variable wind. 8% chance of rainbows. Tuesday looks cloudy and rainy in the morning and cloudy and showery in the afternoon. Temps will be in the upper 40's early and near 60 in the afternoon. Moderate to strong west wind. 93% chance of rainbows. Wednesday looks sprinkly early and dry and mostly sunny by midday. Temps will be in the mid 40's early and low 60's in the afternoon. Calm wind. No rainbows. Frost is possible in the upper elevations on Wednesday night.

For weather specifically directed at travel through the Gorge, please visit Temira's Awesome Travel Advisory Service on Facebook.

Judging by the Strava from yesterday, Post is good. There was also an Ocho Grande, so Syncline and Hospital (which I tested) are also good. We do expect rain today, so you'll want to get it as early as possible. If that's not an option, start planning for Wednesday through the weekend when we'll have a brown pow festival on all the trails.

Upcoming Events
Our Monday community events start with by donation yoga at Flow at 8;30. There's meditation at Trinity Natural Medicine at noon, $5 Tai Chi at the Hood River Adult Center at 2:30, free stress reduction class at HAVEN in The Dalles at 5:30, yoga at Samadhi at 6, and Zumba at Mid-Valley Elementary at 6:30. There's also pickup kickball at Bingen's Daubenspeck Park at 6. In other news, Harvest Fest runs Friday through Sunday and there's a half day meditation retreat led by the Pacific Hermitage Monks at Yoga Samadhi on Saturday.

Click here for the full events calendar.
Have an awesome day today!
Temira