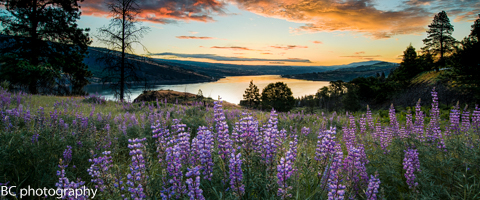 In proof of the theory that sometimes gut instinct is better than anything else, the weekend wind didn't resemble the model predictions in any way, shape or form. Today's setup is better for reality conforming to the virtual world – the pesky upper level low that's been overhead is shifting east, and that will allow the atmosphere to settle down and the wind to return where it belongs: on the river! Our Monday morning 6am gradients were .12 (pdx-dls) and .03 (dls-psc) with the river temp at 58 degrees and the river flow at 265kcfs. Continued after the chart…
Today's Gorge Wind – these are ranges for the average speed, not a predicted wind range. =)

Your favorite beach
Dawn
Patrol
9am-
11:30a
11:30a-
3pm
3pm-
dusk
Rooster Rock
Too
wet
to get
nekkid!
Steven's Locks
12-15
12-15
12-15
12-15
Hatchery/White Salmon Sandbar (minus a few for Hood River)
12-15
12-15
12-15
12-15
Doug's, Lyle, Rowena
12-15
12-15
25-29??
25-29??
Rufus, etc.
17-20
17-20
25-29??
25-29??
Roosevelt, etc.
23-26
23-26
23-26??
23-26??
Gorge wind forecast, continued…

Morning westerlies should be in the 14-18 range through pretty much the whole Gorge. As high pressure moves in and the clouds burn back, we'll see the wind pick up to 25-29 by noon from Mosier to The Dalles. Maryhill will probably join in early afternoon, but it's looking like Arlington and Stevenson will stay in the 14-18 range today. The Viento to Swell stretch is a question mark today, due to extensive low clouds. I suspect we'll see gusty 21-24 in that section of the river.
---

Donate and keep the forecasts coming
See below for details.
---
Tuesday sees inland high pressure tamp down on gradients. We'll still have very strong high pressure in the Pacific to drive wind through the Gorge. I think you can expect 13-16 for much of the day from Stevenson to Hood River in the morning and Stevenson to The Dalles in the afternoon.
Wednesday morning starts off with Dawn Patrol at 20-23 from Viento to Swell. The afternoon looks interesting, as an upper level low drops into British Columbia. That should give us afternoon west wind at 26-30 from Rowena to Arlington, possible even from Stevenson to Arlington. Actually, now that I think about it, it's likely that the entire Gorge will join in the 26-30 fun on Wednesday, with the possible exception of the Swell to Mosier section of river.

The North Sports Yard Sale, May 21st

On May 21st, from 9 am to 3 pm North Sports in White Salmon, WA is having a blowout yard sale of the coolest water sports equipment on the market. Inflatable kayaks, inflatable SUP boards, paddles, and MORE. You will not be able to beat these prices! Everything must go! If you are an outdoor water enthusiast and want the best value, come to North Sports, located at #1 North Shore Drive SE, in White Salmon, on May 21st from 9 am to 3 pm. Get here, then get on the water.

Jones, Sauvie's, Coast Beta Test Forecast

Jones today: 5-10. Jones Tuesday: 21-24. Jones Wednesday: 11-14. Sauvie's today: 5-10. Sauvie's Tuesday: 7-11. Sauvie's Wednesday: 10-13. Coast (north/central/south) today: 10-15/15-20/30+, W swell 3′ at 11 seconds. Coast Tuesday: 15-20/20-25/30+, W 6′ @ 12. Coast Wednesday: 10-15/20-25/25-30, W 6′ @ 12.

Support your forecaster, Temira!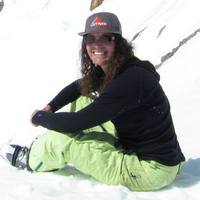 Thank you for using this forecast. Does it save you time, gas money, or help you have more fun in your life? Make a donation! Get your forecast here for free or donate and get on the mailing list for year-round wind forecasts and ski season snow forecasts. Just click on my photo to donate via PayPal or credit card. The email isn't $99/year. Not $50/year. No, just $12.34 or more gets you on the list for 12 months, and sometimes there are cool prizes. Don't PayPal? Send a check to Temira @ PO Box 841 in Hood River. Thank you for your support, and thank you for trusting my forecast.
---
Mt. Hood Snow Forecast
In an interesting twist, it looks like the snow level will drop down to 3500′ on Thursday, with a few inches of new snow in the forecast…

Random Morning Thoughts
First, a quick reminder to you Oregon people, lucky participants in the vote-by-mail system: it is too late to mail your ballot. You must drop it off at a ballot box by tomorrow night (6th and State in Hood River, for example) for your vote to be counted. For those of you considering tossing your ballot in the trash for one reason or another, I encourage you to reconsider and vote.
Our political system isn't perfect, nope. And if you don't like it, you can become an activist and work to change it (like several people who read this forecast have done). But you may not have time to canvas, and you may not have time to run for mayor of Portland or Hood River or White Salmon. You do, however, have time to open your ballot, read the voters' pamphlet, and vote.
It's not too late to take part in this, um, historic election. It is, however, too late to mail in your ballot. So, fill the dang thing out, go drop it off, and have an awesome day.

Disclaimer required by my grad school program: I am not your therapist. I am your weather forecaster. Take everything I say with a grain of salt, and consult with your actual therapist about your mental health issues.

Gorge Weather Forecast
It's mostly cloudy out there this morning, but the clouds will start to dissipate midday, leaving us with a sunny afternoon. It's possible, but unlikely, that we'll see a sprinkle or two during the first half of the day. Temps will be in the mid 50's early and the upper 60's this afternoon. Strong wind. 1% chance of rainbows. Tuesday looks sunny with temps in the low 50's early and the upper 70's in the afternoon. Light west wind. No rainbows. Wednesday looks sunny early and cloudy late with sprinkles after midnight. Temps will be in the mid 50's early and the low 70's in the afternoon with strong west wind.
For weather specifically directed at travel through the Gorge, please visit Temira's Awesome Travel Advisory Service on Facebook.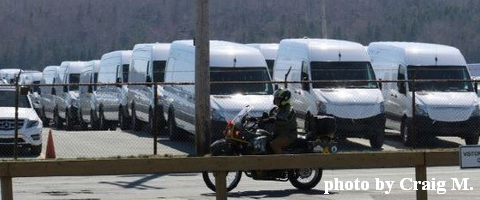 Road and Mountain Biking
Our local trails organization has agreed to provide the volunteers for the Cascadia Cup next weekend, and in exchange, the race organizers are offering up $8000 for our trails. So, we need volunteers! Sign up here, now. Looking to ride? Get the complete list of open trails here. Lewis River is now on that list. Plains of Abraham is not, so don't get all excited!
I went for a jog yesterday to inspect Post Canyon for you after we received .45" of rain. I'm super sore now, because I haven't been jogging in a month, but let me tell you what: that's not going to keep me from riding today. The dirt will be PEFECT! You too should ride today if you can. And if not, I'm sure it'll be fine tomorrow too, because that was a lot of rain. In other news, I saw a photo from Leavenworth yesterday. Xanadu is open. If you've never ridden that trail, you're missing out.

Upcoming Events
Today's events include free Tai Chi at 1pm at the Mt. Hood Town Hall. That's followed by pickup basketball at the Town Hall at 6:30. There's also free yoga at 6 at Yoga Samadhi tonight and Zumba at the Parkdale Community Center.
Looking ahead to next weekend, the folks from Devinci Bikes will be here Thursday through Sunday at Dirty Fingers with free mountain bike demos. There's a Superhero party at Dirty Fingers on Saturday night. The Cascadia Dirt Cup Enduro Race takes place in Post Canyon Saturday and Sunday – they're putting up some big money for local trails if we can staff the event with volunteers, so look it up online ad get signed up. There are two other bike races next weekend: a cyclocross race at Cooper Spur on Sunday and the Dog River Super D race on Sunday.
Have an awesome day today!
Temira

The Clymb: free membership.
Cheap gear.
Temira approves. Click to join.