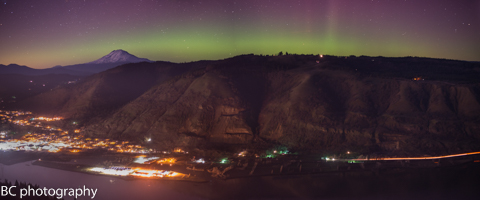 There's an itsy-bitsy gradient through the Gorge this morning, and that's just enough gradient for the tiniest of breezes to jiggle the itsy-bitsy spiders in their baby spider ball in my compost bin. Baby spider balls are so cute! Anyway… Expect a light and variable starts this morning. As high pressure builds inland and a low pressure system wanders around through the eastern Pacific, we'll see the easterlies pick up to 21-24 at Steven's Locks and Rooster with E 5ish, maybe a touch more, from Hood River to The Dalles. Continued after the chart…
Today's Gorge Wind – these are ranges for the average speed, not a predicted wind range. =)

Your favorite beach
Dawn
Patrol
9am-
11:30a
11:30a-
3pm
3pm-
dusk
Rooster's Rocks
LTV
E 5-10
E 21-24
E 21-24
Steven's Locks
LTV
E 5-10
E 21-24
E 21-24
Hatchery/White Salmon Sandbar (minus a few for Hood River)
LTV
LTV
E 0-5
E 5ish
Doug's, Lyle, Rowena
LTV
LTV
E 0-5
E 5ish
Rufus, etc.
LTV
LTV
E 0-5
E 5ish
Roosevelt, etc.
LTV
LTV
LTV
LTV
Temira's sail: 35-40: 2.9 / 30-35: 3.2 / 26-30: 3.5
23-26: 4.0 / 20-23: 4.5 less than 20: something bigger!
Tonia's kite: 35-40: 4m / 30-35: 4-6m / 26-30: 5-7m
23-26: 7-9m / 20-23: 8-10 / 15-20: 10-12 / 10-15: 13-15.
Gorge Wind forecast, continued…
Tomorrow looks interesting. Models show massive gradients and tons of wind driven by three things: 1) an upper level low moving inland to BC; 2) a front moving across the Northwest; and 3) building offshore high pressure.
I'm concerned that this picture includes the passage of a weak front mid-afternoon, because that setup tends to give us massive gradients with sub-optimal wind. That said, we'll see W 10-13 from Steven's Locks to Hood River to start the day. By noon, we should be seeing 23-26 from Steven's Locks to Maryhill. As that weather system moves through, we'll see a brief period of 28-32+ through the whole Gorge. Drive pre-emptively, because this is when things get tricky… it's always possible that this will be the exception to the rule, but the more likely situation is the wind will back off to gusty 22-25 at most places with Steven's Locks, Avery and Arlington (and possibly the grain silos at Maryhill) getting the strongest wind late in the day. That's the most likely scenario. The less likely scenario is rockin' 28-32+ from 2pm onward through the whole Gorge.
Whew. That was a lot of yapping. There's another weak weather system on Wednesday. We'll see westerlies at 10-13 early followed by gusty 23-26 in the afternoon. Keep an eye on the coast, especially the south coast, for Friday through Sunday.

Donate and keep the forecast going!
(contribute to Temira's grad school, bike repair and coffee fund)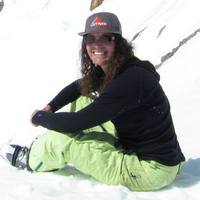 Thank you for using this forecast. Does it save you time, gas money, or help you have more fun in your life? Make a donation! Get your forecast here for free or donate and get on the mailing list for year-round wind forecasts and ski season snow forecasts. Just click on my photo to donate via PayPal or credit card. The email isn't $99/year. Not $50/year. No, just $12.34 or more gets you on the list for 12 months, and sometimes there are cool prizes. Don't PayPal? Send a check to Temira @ PO Box 841 in Hood River. Thank you for your support, and thank you for trusting my forecast.
---
Mt. Hood Snow Forecast
Nothing to say here today.

Random Morning Thoughts
I made the mistake a month ago of signing up to be a foster cat home. I'd rather be a human foster home, but as I said before, there's no room for that in my life. So instead, I fostered a cat. It's a bengal bobtail. Bengals are cool. They're smart (this cat sits on command), they talk a lot, they open cupboards, and they're sassy, like me.
As a foster cat parent, I get first right of refusal if someone wants to adopt a cat. While I was in Eugene this weekend, four people applied to adopt this cat. I refused. Now I own a cat. I named her Strava.

Gorge Weather Forecast
First off, I just took a look at the long-range, and there's no frost in the forecast. You should probably be more skeptical of the long-range forecast than to trust it for your tomatoes and peppers. On the other hand, mine have been in for a week, and they're not dead yet. And if you'd trusted the old adage "plant your tomatoes when the snow's off Defiance", you'd have planted in January. Today seems like a good compromise.
In actual weather news, expect a sunny day today. Temps will be in the mid 40's early and the upper 70's this afternoon. Light east wind. No rainbows. Tomorrow starts off sunny and ends up partly cloudy with a slight chance of sprinkles in the western Gorge. Temps will be in the upper 40's early and the upper 60's in the afternoon. Nuking wind. 11% chance of rainbows. Wednesday starts off partly to mostly cloudy and clears by afternoon. Moderate wind. 1% chance of rainbows.

White Sprinter Van of the Day
Road and Mountain Biking
I don't have anything new to report in trail news. Normally we'd be getting excited this time of year as each trail appeared from under the winter snowpack. Sadly, there's no winter snowpack. Happily, almost all the trails are open. In road biking news, today's the day, with just light easterlies to ruffle your spandex.


The Clymb: free membership. Cheap gear.
Temira approves. Click to join.
Upcoming Events
There's Tai Chi today at the Mt. Hood Town Hall at 1, there's yoga at the Mt. Hood Town Hall at 6, and there's community yoga at Yoga Samadhi tonight at 6:30. There's even more free yoga tomorrow morning at Flow at 8am and for something outside, there's pickup touch rugby at 5pm at the Hood River Marina fields and there's a trail run in Post Canyon at 6:15.
Anson's Bike Buddies received over 50 bikes this weekend, and now they need to fix them up. There's a wrenching party Thursday evening at 5pm at Cascade Eye Center in Hood River.
Next Saturday is the Angela Coe rainy day walk and run in Cascade Locks, Trail days at Columbia Hills Park, and youth fishing clinic at Mayer Park in Rowena. Next weekend is also the Dog River downhill mountain bike race.
Have an awesome day today!
Temira