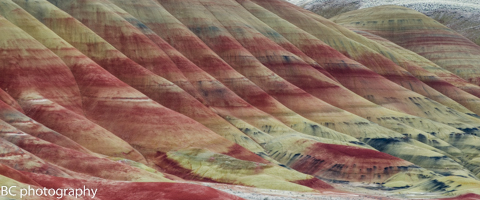 A total of 2.94 inches of rain fell on Mt. Hood Meadows over the weekend, and the destruction for the snowpack was enough that they decided to "suspend" operations Monday through Thursday this week. They'll be back for you next weekend, hopefully with a extra-fancy park on Cascade. Continued below the chart…
Mt. Hood Snow Forecast – 5000′

4a-8a
8a-12p
12p-4p
4p-8p
8p-4a
Today
5500'-9000'
Tomorrow
5000'
The day after
2500'–>6500'
Even without Meadows' chairlifts, the weather will continue. Expect a sunny day today with the free air freezing level (FAF) at 5500′ early and 9000′ in the afternoon. Wind will be light and variable. Tuesday looks partly cloudy, becoming cloudier as the day goes on. There's a chance of some flurries overnight, for up to 1" of new snow. The snow level will be 7000′ early and 5000′ overnight. Widn will be SW 15 early, rising to SW 30-35 in the afternoon.
Expect a partly to mostly cloudy start on Wednesday with clear sky in the afternoon. There's a chance of a few flurries and/or sprinkles during the day. The snow level will be 2500′ early and 6500′ in the afternoon. Wind will be W 30-35 in the morning and NW 20 in the afternoon.
Looking at the long-range forecast, it appears we may see 5-8" of snow on Saturday with the snow level at 4000′. The GFS puts us in the bullseye of another cold-enough and relatively wet system on Monday. The Euro predicts a warmer and not-so-wet system on Monday/Tuesday. In other words, there's not really any agreement past Saturday. And Saturday's a long ways out to be predicting…

Click on my photo to donate and support this forecast.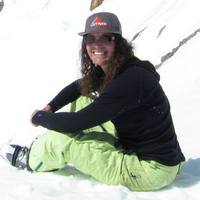 Thank you for using this forecast. Does it save you time, gas money, or help you find more wind, powder, or just plain fun stuff to do? Please make a donation to keep it going! Use it here for free or get on the mailing list for wind for the summer and Mt. Hood snow in the winter. Just click on my photo to donate. The email isn't $99/year. Not $50/year. No, just $12.34 or more gets you on the list for 12 months, and sometimes there are cool prizes. Donate via PayPal/CC by clicking on my happy photo below. Don't PayPal? You can send a check to Temira @ PO Box 841 in Hood River. Thank you for your support, and thank you for trusting my forecast. You guys mean the world to me.
---
Gorge Wind
I was in Portland all day yesterday, and it was super windy there all day. That warmed my heart, because I love wind. The big whitecaps on the river on the way back were heartwarming too. Yay, Gorge westerlies! They won't be here today, sadly. Expect light wind this morning followed by E 20-23 at Rooster this afternoon. Expect light and variable wind to start tomorrow, followed by gusty W 20-23 in the afternoon moving from Steven's Locks eastward, and not staying too long in any one place. Move fast if you want to play tomorrow. Expect light westerlies at 5-10 or so on Wednesday and light and variable wind on Thursday.

Random Morning Thoughts
I'm not sure what to type today. I'm running short on time. I really want to talk about coincidence and serendipity, but I don't have the time to spare this morning. So, I will just tell you to have an awesome day and leave it at that. Have an awesome day!
(don't forget that you're supposed to be writing down something you love about yourself each day this month and putting that nice thought in a mason jar for later…)

Gorge Weather Forecast
I wrote this entire section of the forecast and then Windows decided to restart my computer. It's set not to do that, but it did it anyway. I'm bummed, because I had this amazing paragraph about the incredible rainbow and sunset I saw while driving home from Portland last night. Oh well. There was an amazing rainbow following me along the whole waterfall section of I-84 around 7pm yesterday.
Expect a sunny day in the Hood today. Temps will be in the low 40's early and the low 60's in the afternoon with light east wind. Tomorrow looks partly cloudy with temps in the low 40's early and the upper 50's in the afternoon. Increasing westerlies and increasing clouds during the day. Wednesday looks mostly cloudy with temps in the low 40's early and the low 60's in the afternoon.

White Sprinter Van of the Day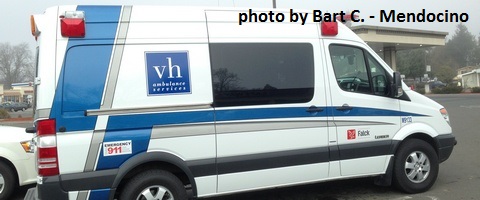 Road and Mountain Biking
Uh… it's wet out there? The roads should dry out today, and Syncline should dry out by the afternoon, but it would be kind to let Post Canyon and Whoopdee dry out for a day before you attempt them.


The Clymb: free membership. Cheap gear.
Temira approves. Click to join.
Upcoming Events
Today is Monday. I have to type the day of the week, because sometimes I get confused. If you would like to do yoga for free or for a donation tonight, there are two classes: 6pm at the Mt. Hood Town Hall and 6:45 at Yoga Samadhi. There's Aikido at Trinity in Hood River at 5:30. If you want to continue on your yoga binge tomorrow, there's community yoga at Flow at 8am. Tomorrow night is $12 Prime Rib night at Cebu (two-for-one pastas exist Monday through Thursday), there's pickup touch rugby at 5pm at the May Street fields, and there's a trail run at 6:15 in Post Canyon.
The HRATS have a "Save the baby trees" work party on the Kleeway (details soon) on Friday morning, Dirty Fingers has a sale on Saturday, and they're showing the Milan San Remo bike race on Sunday.
Have an awesome day today!
Temira