The 15th Annual Mt. Adams Country Bicycle Tour on June 24th will have you cycling on quiet country roads around the Trout Lake area with Mt. Adams right over your shoulder. Four ride options include an 11½-mile Family Friendly ride, a 51-mile Trout Lake – BZ Corner – Glenwood Loop, a 54-mile Forest Route and a 105-mile Infinity Ride. All rides feature well-marked routes, well-stocked rest stops, lunch and dinner options, plus sag wagons, repair support and emergency coverage. It's a carefree ride through some of the most spectacular scenery in the Pacific Northwest. More information and online registration on TroutLakeWashington.com.

---
Gorge Wind Forecast

It's mighty glassy on the Columbia this morning, at least right here in Hood River. The picture's a bit different at Stevenson, where the easterlies are blowing at 13-16 or so. That'll be the case through late morning or so. It's difficult to say if Rooster will join in – it's blowing light westerly this morning. Whatever your choice with the morning easterlies, keep in mind that we'll have west wind this afternoon as a cold front approaches and a heat low slides northward into the Oregon/Washington desert.
So, our day starts off with east wind at 13-16. Around 1pm, we'll see the wind turn around, setting up west wind at 10-13 at Stevenson around 3pm. By 5pm, we should have 12-15 from Stevenson to Hood River, and by 8pm, we'll have 20-23 from Stevenson to The Dalles. If the cold front approaches earlier than predicted, and the pressure in the desert drops earlier than predicted, the wind could end up stronger than predicted for this afternoon. Stevenson and the Event Site/Wunderbar will likely have the strongest, steadiest wind this afternoon and evening.
(continued after the chart)

Today's Gorge Wind – these are ranges for the average speed, not a predicted wind range. =)

Your favorite beach
Dawn
Patrol
9am-
11:30a
11:30a-
3pm
3pm-
dusk
Rooster Rock
butts
mutts
six-pack
guts
Steven's Locks
E 13-16
E 13-16
W 10-13
W 20-23
late
Hatchery/White Salmon Sandbar (minus a few for Hood River)
calm
light
10-13
20-23
late
Doug's, Lyle, Rowena
calm
light
10-13
20-23
late
Rufus, etc.
336kcfs
calm
light
5-10
Roosevelt, etc.
calm
light
calm
light
---
Gorge Wind Forecast, continued.

The westerlies continue to build overnight, setting us up with a Dawn Patrol of 24-28 from Swell to Rufus. That said, there is a morning complication: that weak cold front. Although the sounding model suggests a stable atmosphere that'll contribute to solid wind on the river, I wouldn't be surprised to see big gradients and less wind. Anyway, that weather system should move through by 11am or so, at which point the wind will jump to 27-31+ from Hood River to Arlington. Stevenson will join in at some point. The strongest wind will be, of course, east of the low clouds, most likely in the Swell to Rufus stretch. River flow is currently 336kcfs, still on the high side with strong current, but definitely low enough for swells at The Wall. River temp is 59 degrees.
Wednesday sees plenty of marine clouds in Portland with warmer, sunnier weather in the desert. We'll be under a stable atmosphere with no weather systems to impact wind quality. As of right now, it's looking like 20-23 from dawn through early afternoon with 23-26 in the afternoon. You'll find strong, steady wind near Hood River for Dawn Patrol and from Stevenson to Rufus in the afternoon. Given the setup, I wouldn't be surprised if that forecast needs to be adjusted a little bit upwards.
High pressure starts to build across the Northwest on Thursday, and that will knock the wind down several notches. As of right now, it seems we'll still have west wind at 10-13 or so during the day (strongest early in the morning and late in the afternoon). After that, the wind turns light easterly through Sunday morning, with west wind returning late Sunday. Next Monday is a long way out, but keep an eye on it for the possibility of a big west wind day as the weekend heat wave breaks.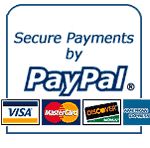 Say "thanks for the forecasts"
by making a donation!
Keep the forecasts coming.

Does this forecast save you time, gas money, or help you have more fun in your life? Make a donation to support continued forecasting, and get the forecast in your inbox each day. Click on the button to donate. The email subscription isn't $99/year. Not $50/year. No, just $12.34 or more gets you on the list for 12 months. Don't PayPal? Send a check to Temira @ PO Box 841 in Hood River. Thank you for your support and thank you for trusting my forecast.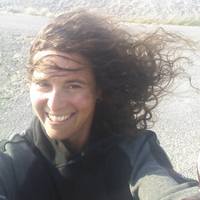 ---
Jones, Sauvie's, Coast Beta Test Forecast

This looks like a great week to take off on a coast trip. It'll be windy all the way through Friday, if not longer. Jones Monday: 25-29. Jones Tuesday: 15-18. Jones Wednesday: 22-25. Sauvie's Monday: 10-13. Tuesday: 10-13. Wednesday: 10-13 all day with 13-16 late in the day. Coast (north/central/south). Monday: 10-15/10-15/30+, W swell 4′ @ 9 seconds. Tuesday: 20-25/25-30/30+, W 5′ @ 10. Wednesday: 25-30/30-35+/nuking, W 5′ @ 10.

Mt. Hood Snow Forecast
Nothing to see here.

Random Morning Thoughts
I'll get back to you on this after I go for a long mountain bike ride today. =)
Disclaimer required by my grad school program: I am not your therapist (but I could be 27 graduate school credits from now). I am your weather forecaster. Take everything I say with a grain of salt, and consult with your actual therapist about your mental health issues. One other thing: I plan to keep doing this forecast indefinitely, even when I am a therapist.

Gorge Weather Forecast
It's a sunny morning out there, and nothing will happen to disrupt that until late today, when we might see some high clouds. Temps will be in the mid 60's early and the upper 80's this afternoon. Light east wind early. Moderate west wind late in the day. No rainbows. Tuesday looks clear to partly cloudy. Temps will be in the upper 50's early and the upper 70's in the afternoon. Strong wind. No rainbows. Wednesday looks a lot like Tuesday, with temps near 50 early and near 80 in the afternoon. Moderate to strong west wind. No rainbows.
For weather specifically directed at travel through the Gorge, please visit Temira's Awesome Travel Advisory Service on Facebook.

Road and Mountain Biking
The dirt is excellent pretty much everywhere. I also have a report, unconfirmed, that Fifteenmile is open. Lower 450 is open, but upper 450 is snowy with downed trees. I'll know for sure on Fifteenmile later today. Still no word on Falls Creek. I guess I could do some Strava sleuthing later today. First I have to go ride!

Upcoming Events
Community events today include meditation at noon at Trinity Natural Medicine and at 7pm at Bethel Congregational in White Salmon. There's free yoga at Samadhi at 6 tonight, 6:30 at the Mt. Hood Town Hall, and 6:45 at Pure Yoga in The Dalles. There's also pickup kickball at Daubenspeck Park in Bingen at 6.
This weekend brings the CGWA Beach Bash to Hood River's Event Site. There are windsurifng and SUP demos available Saturday and Sunday. On Saturday, you can ride the Mt. Adams Country Biek Tour in Trout Lake or help rebuild the 180 trail in Post Canyon.
Have an awesome day today!
Temira