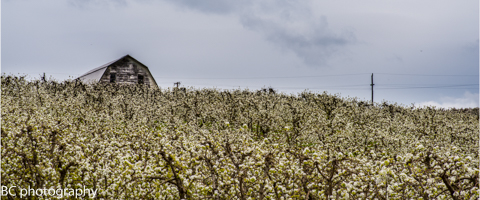 Random Morning Thoughts
Thank god for really big teddy bears. That's all I have to say today.

Temira's annual birthday card request! =)
It's that time of year again. The time of year when I get a little older. It's the time of year when I let myself ask for what I need. And what I need this year, just as I did last year, is affirmation from y'all. So, I'm asking for birthday cards. Or birthday notes. Or birthday postcards. I know you're busy. This means a lot to me. Send along a card telling me why you love me, why we're friends, what kind of difference I make in your world, and whatever else you'd like to say. Thank you so much for your time, energy, and your love. My address: Temira Lital / PO Box 841 / Hood River, OR 97031
Thank you for using this forecast!
Click on my photo to support it with a donation.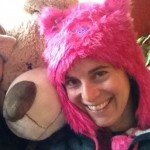 Thank you for using this forecast. Does it save you time, gas money, or help you find more wind, powder, or just plain fun stuff to do? Please make a donation to keep it going! Use it here for free or get on the mailing list for wind for the summer and Mt. Hood snow in the winter. Just click on my photo to donate. The email isn't $99/year. Not $50/year. No, just $12.34 or more gets you on the list for 12 months, and sometimes there are cool prizes. Donate via PayPal/CC by clicking on my happy photo below. Don't PayPal? You can send a check to Temira @ PO Box 841 in Hood River. Thank you for your support, and thank you for trusting my forecast. You guys mean the world to me.
---
Mt. Hood Snow Forecast – 5000′

4a-8a
8a-12p
12p-4p
4p-8p
8p-4a
Today
Tomorrow
The day after
Mt. Hood Snow
It would be incorrect to say that it's snowing on Mt. Hood this morning. It would also be incorrect to say that I predicted this morning's snow level correctly. I don't know what the heck is going on out there, but the snow level is around 6500′ right now, not 10,000'+ like the models are predicting. I guess the warm air just hasn't arrived yet.
Anyway, expect a warmup as the day goes on, with the snow level rising to 10,000'+. During the day, we will see .5" water value (WV) that will fall as rain. By afternoon, it should be showery with rainbows on Mt. Hood, and by tonight, the showers will end. Expect WNW wind at 60 early, dropping to W 30 in the afternoon.
Expect a mostly clear start to the day on Tuesday, becoming 100% sunny by afternoon with the free air freezing level at 10,000'+. Wind will be SW 25 early and SW 15 in the afternoon. Temps at 5000′ will max out at 50 degrees.
Wednesday looks much like Tuesday: Warm, sunny, light SW wind, temps in the low 50's at 5000′. Next round of precip is late Thursday into Friday, and temps currently look right on the edge for rain / snow.

Gorge Wind
It is not nuking this morning (I feel like I should make a page for my website that says, "Is it nuking in the Gorge today?"). There are some moderate westerlies kicking around with a strong gradient of .11 (pdx-dls) and .09 (dls-psc). In summer, it would be quite windy. Right now, however the wind isn't sticking to the river. Expect gusty 22-25 this morning from Swell to Doug's, quickly backing off to gusty 13-16. Watch out for debris in the water today – a lot of rain fell from the sky last night to the north of Hood River.
Tomorrow starts with easterlies at 15-18 at Rooster, picking up to 24-28 in the afternoon. Expect easterlies at 30-35 at Rooster on Wednesday. Knock off some mph's for Steven's Locks.

Gorge Weather
It was 32 degrees when I woke up yesterday, and it's 53 degrees this morning. That's an impressive change, and much appreciated, as I almost fell on my butt yesterday morning when I went out to check the weather. Expect a cloudy start to the day with rain, becoming partly cloudy with showers. Temps will be in the low 50's. Rainbow chances are 99%.
Tomorrow is a tough call. Judging by the moist ground and moist airmass, I'm calling inversion cloud in the morning, becoming partly sunny in the afternoon. Temps will be in the upper 30's early and the upper 40's in the afternoon. Expect a carbon copy of that of Wednesday. Next precip will be late Thursday night, at the earliest. Models do show a chance of freezing rain in the Gorge over the weekend. We'll have to wait and see if that really pans out.

White Sprinter Van of the Day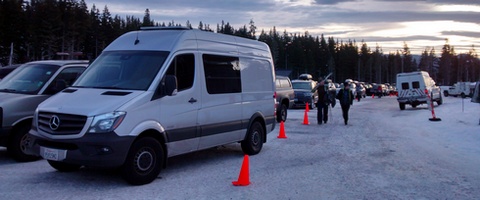 Road and Mountain Biking
I would assume it's very muddy out there right now. But hey, the ice has melted off the roads and it was 53 degrees when I woke up this morning. The west wind will fade this afternoon, and the rain will decrease, making for a nice day of road biking. Enjoy. I think I might get me some of that.


The Clymb: free membership. Cheap gear.
Temira approves. Click to join.
Upcoming Events
Welcome to the start of the work week. Or maybe you're a ski resort employee, and this is your weekend. Either way, welcome. There's Aikido tonight at 5:30 at Trinity Arts Studio on Belmont. There's community yoga, free or by donation, at Yoga Samadhi in White Salmon. Coming up tomorrow night, there's pickup touch rugby at 5pm at the May Street ballfields, there's a trail run at Post Canyon at 6:15pm (bring a headlamp), and there's $12 Prime Rib at Cebu from 5pm to 9pm.
Have an awesome day today!
Temira