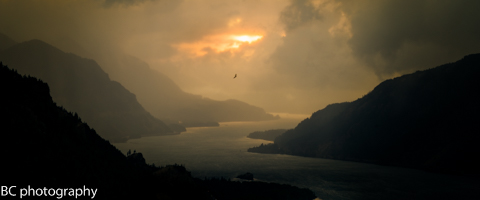 Today started out overcast on Mt. Hood, but that didn't last long. The snow/rain mix started at 6:02, and will continue today. It's really a tough call for what will happen with this system. The storm track puts us just south of the low in an area of alternating cold and warm air. In addition, the amount of snow we get for the amount of moisture depends on the steepness of the temp gradient and the actual path of the storm. In other words, there's a lot of guesswork in this one… Continued below the chart…
Mt. Hood Snow Forecast – 5000′

4a-8a
8a-12p
12p-4p
4p-8p
8p-4a
Today
6500-5500'
Tomorrow
5000–>4000'
The day after
10,000'+
The snow level will fluctuate today, sitting at 6500′ early, 5500-6000′ mid-morning, 6500′ in the afternoon, and 5500′, dropping to 5000′, overnight. We'll see around 2"' water value (WV) in the 4am Monday to 4am Tuesday time frame. I think we're going to get the rain-snow rotation through about 10pm, for little to no accumulation, although it's possible we'll see a couple inches mid-morning when a colder swath of air moves through. After 10pm, we should see a switch to snow at 5000′, for 4-6" of wet new snow. Up high, say at 6500′ or higher, we're going to get 10-14", I think. Or maybe I'm just hoping. Anyway, wind today will be SW 30-40 for much of the day, becoming W 40 after 4pm.
The snow level will be down to 5000′ tomorrow morning, and will drop to 4000′ midday. Most of the moisture will have passed, but we'll still see .2-.4" WV that falls as snow, for 2-4" of new. By noon, the sky will be clear over Mt. Hood. Wind tomorrow will be W 30 early, dropping to NW 15 by noon. Temps start warming up overnight…
The freezing level will be over 10,000′ by Wednesday morning. Temps at 5000′ will max out in the mid-40's on Wednesday. Expect sunshine and light wind all day. Same goes for Thursday, when temps at 5000′ will climb to over 50 degrees.

Thank you for using this forecast!
Click on my photo to support it with a donation.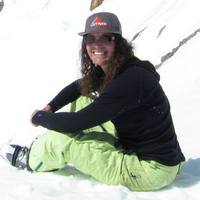 Thank you for using this forecast. Does it save you time, gas money, or help you find more wind, powder, or just plain fun stuff to do? Please make a donation to keep it going! Use it here for free or get on the mailing list for wind for the summer and Mt. Hood snow in the winter. Just click on my photo to donate. The email isn't $99/year. Not $50/year. No, just $12.34 or more gets you on the list for 12 months, and sometimes there are cool prizes. Donate via PayPal/CC by clicking on my happy photo below. Don't PayPal? You can send a check to Temira @ PO Box 841 in Hood River. Thank you for your support, and thank you for trusting my forecast. You guys mean the world to me.
---
Gorge Wind
There's a nice east breeze this morning, in the teens at Steven's Locks and at 30ish at Rooster. That's going to disappear quickly. Expect a switch to west wind today, with gusty 15-19 in the western Gorge with gusty 26-30 from Lyle east to Boardman. Strongest, steadiest wind will be at Arlington/Roosevelt this afternoon.
Expect westerlies at 12-15 tomorrow morning through the whole Gorge, fading to light and variable in the afternoon. Expect east wind at 30-40 at Rooster on Wednesday and light E wind on Thursday.

Random Morning Thoughts
I have a friend who's spending a couple of months down in sunny California. She keeps sending me pictures of her feet on the sandy beach and white Sprinter Vans in the sun. I keep telling her I'm jealous. But then it occurred to me that she wants me to share in her happiness, not be unhappy that I'm here under the Nothing with the rain and the lack of snow and the (thank goodness) best winter cycling season ever.
So yesterday afternoon I texted her that I was super stoked she was having so much fun down there. I'm not a big fan of little white lies, although there's an interesting article in the NYT on lies and relationships. I am stoked. And I'm jealous. They're not mutually exclusive. But my point is that it's important to celebrate our friends' joy with them. They're not trying to make us jealous or miserable by showing us the cool stuff they're up to. They're just wanting to share the stoke. So share it. And be stoked, if you can. Otherwise, a little white lie will do your friend wonders. =)

Gorge Weather Forecast
It's a cloudy start to the day today, but don't you worry: the showers will arrive in a bit. Expect a showery day today, all day long, with temps in the low 40's early and upper 40's this afternoon. Rainbow chances, as on all showery west-wind days, are 99%.
Tomorrow sees the potential for a few showers early, followed by a partly cloudy day with a possibility of increasing Nothing as the day goes on. Temps will be in the mid 40's early and right around 50 in the afternoon. Rainbow chances are 23%, and that's limited to the morning.
Expect Nothing on Wednesday morning, becoming sunny in the afternoon. Temps will be in the upper 30's early and low 50's in the afternoon. No rainbows.

White Sprinter Van of the Day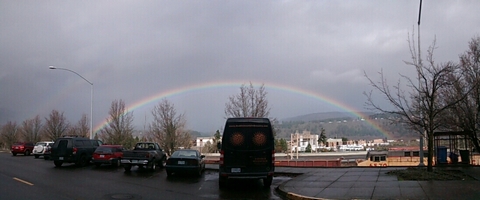 Road and Mountain Biking
I got a report from Syncline yesterday that it was really muddy on the doubletrack and up by the Brown House and that Hidden Trail was super muddy too. That's frustrating, because it leaves us with very little to ride. I also received a report from Surveyors, a pretty horrifying report, actually. There is zero snow on Surveyor's trail, as of today (but there will likely be a bit tomorrow morning). There are, however, 43 downed trees.
If Surveyor's is that clear of snow, many other trails under 4000′ may also be clear of snow. It is not normal for Surveyor's to be clear of snow this time of year. In addition, some summer road rides may be open due to lack of snow – I'll go check that out for you this week. Tuesday afternoon and Thursday all day look like the best road biking options – light wind. The higher up you get on Thursday, the warmer it will be.


The Clymb: free membership. Cheap gear.
Temira approves. Click to join.
Upcoming Events
There's Aikido at Trinity Natural Medicine in Hood River tonight at 5:30, and there's community yoga at the Mt. Hood Town Hall at 6pm. Tomorrow night is Tummy Tuesday with $12 prime rib at Cebu, Two-Fer-Tuesday at 6th Street, and 241 pastas at Riverside. Coming up tomorrow night, there's pickup rugby at 5pm at the May Street ball fields, community yoga at 5pm at the Mosier Senior Center, and the tri club's headlamp trail run in Post at 6:15pm.
Have an awesome day today!
Temira