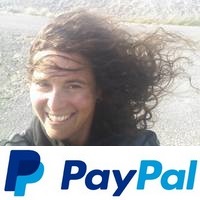 Thank you for using this forecast. I offer it freely so you can have more fun and plan your life. It does take significant time and energy to produce. If you find yourself using it often, or if you feel your life is more awesome because of my work, please make a donation. You can get this forecast via email by donation. The email subscription isn't $99/year. Not $50/year. Donating $12.34 or more gets you on the list for 12 months. Thank you for your support and thank you for trusting my forecast.
Click here to donate using a credit card.
Click here to donate via PayPal.
Venmo: @theGorgeismyGym
Snail Mail: PO Box 841, Hood River, Oregon 97031
Get the email version free through the end of January – try it out! Click here.

Mt. Hood Snow Forecast – 5000′

4a-8a
8a-12p
12p-4p
4p-8p
8p-4a
Monday
0-1000′
Tuesday
0′-1000′
Wednesday
0′-1000′
Mt. Hood Weather Forecast

Ridiculous weather for the mountain for the next 48 hours. Bring your avalanche gear and have it ready. Ride with a partner, and keep them in sight. Practice deep snow safety. Be prepared for storm skiing. Short story: Mt. Hood is expecting up to 4" water value (WV) over the next 48 hours. Wow, just wow. If you're going there, maybe don't drive through the Gorge, because 2-4" WV is expected there as snow too!
For Monday: storm skiing. The snow level will be 1000′ with mountain temps in the low 20's early and mid to upper 20's later. That won't make for super-fluffy snow, but it sure will make for a lot: During the day, 2.0" WV is expected, for 16-22" of new snow. An additional 1.2" WV is expected overnight for 10-14" of new. Snow quality and density will vary and will be affected by wind: W 40 early, WSW 40-45 in the afternoon, and SW 40+ overnight.
Tuesday looks very snowy. The snow level will be 1000′ with mountain temps in the low 20's. About 1.5" WV falls during the day, for 13-17" of new snow. Another 0.8" WV falls overnight for 7-9" more. Snow quality should be standard Cascade powder. Wind will be SW 40+ early, WSW 35 for much of the day, and SW 10-15 overnight.
Wednesday sees the snowfall intensity start to taper off. The snow level will be 500′. About 0.8" WV falls during the day with mountain temps in the low 20's. That gives us 8-10" of fluffy powder. Wind will be SW 10-15 early, E 5 in the afternoon, and SE 10-15 overnight.
Light snowfall during the day Thursday gives way to a few more inches of snow Thursday night and another half a foot Friday. EXCELLENT!

Gorge Wind

It's Monday, and gradients have already switched to easterly. The wind will pick up to E 25-30 this afternoon near Cascade Locks with 10-15 near Rooster Rock. Tuesday starts with easterlies at 10-15 near Cascade Locks and E 5 near Rooster Rock. The wind goes light westerly sometime around 1pm and then goes calm overnight. Wednesday starts out calm and picks up to E 20-25 at Rooster and Stevenson in the afternoon.
JONES, SAUVIE'S, COAST: now on vacation for the fall and winter. Will return in spring.

Got a schedule that makes it hard to link up with scheduled classes? No worries, we got you. Our virtual spin program gives you access to our all new Spin Studio built for our Cycling program. Connect up with Virtual Classes led by a live coach, or with voiceover some fresh beats and paired with Scenic Rides all over the world. You can even hit one button and play your favorites from NetFlix and a variety of other media services. Or jam out to tunes and catch up with your friends for an all-time great experience in a private studio. Bike Max is 10 people. Meet up with your friends on your schedule and keep your cycling fitness strong all winter long!Get signed up now by clicking here!

Hood River Weather Forecast
For Monday, we'll have snow. Temps will be in the low 30's all day. 16-24" of accumulation. Building east wind. No rainbows. Tuesday starts with snow, switches to rain around 10am, and switches back to snow after midnight. Temps will be in the low 30's early, mid 30's midday, and in the 20's overnight. Snow level 1000′. 3-4" snow before the switch to rain. Light easterlies early, light westerlies in the afternoon, calm wind overnight. 5% chance of a rainbow or two. Wednesday looks snowy. Temps will be in the upper 20's early and low 30's later. Up to 3" snow. Light east wind. No rainbows.

For weather specifically directed at travel through the Gorge, please visit Temira's Awesome Travel Advisory Service on Facebook.

As you can see by looking out your window, we have entered fat bike season. All the trails are snowy. We have also entered trainer bike season. The Power Station is a good place to do that, because they have a SICK virtual bike setup.

Upcoming Events
Who knows what will be canceled today and the next couple of days. School, for sure! Monday's events, in theory: Our Monday community events start with by donation yoga at Flow at 8;30. There's meditation at Trinity Natural Medicine at noon, $5 Tai Chi at the Hood River Adult Center at 2:30, free stress reduction class at HAVEN in The Dalles at 5:30, yoga at Samadhi at 6, and Zumba at Mid-Valley Elementary at 6:30. There's also pickup kickball at Bingen's Daubenspeck Park at 6.

Random Morning Thoughts
Click here for the full events calendar.
Have an awesome day today!
Temira