Random Morning Thoughts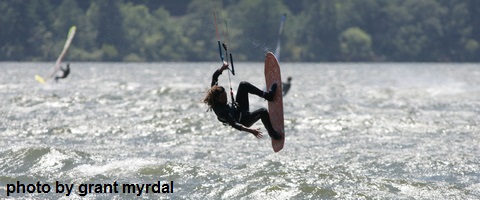 There is a phrase people say in rough times: "God never gives you more than you can handle." Now, I'm not going to get into a philosophical discussion about whether there is a God or multiple gods or a higher power or just a bunch of physical laws. We're going to discuss that statement. Actually, we're going to discuss my opinion of that statement. I think it's bullshit.
God/higherpower/universe/Gaia/physical laws do give us more than we can handle. It happens all the time. And saying that the universe doesn't do that encourages us to beat ourselves up when we can't handle what's going on.
The truth of the matter is that we often end up in situations we can't handle for one reason or another. And that's why we have friends, coworkers, therapists, relatives, hairdressers and other people in our lives. When we can't handle what the universe is dishing up, we can turn to those people, and they can take some of the burden. But as for the universe (or God) not giving us more than we can handle, well, that's just not true. It happens all the time. We just have to learn how to expand what we can handle by bringing others inside our world.

Thank you for using this forecast!
Please donate to support it!
Thank you to everyone for using this forecast. Does it save you time, gas money, or help you find more wind, powder, or just plain fun stuff to do? Please consider making a donation to keep it going! Use it here for free or make a donation and get on the mailing list for wind for the summer and Mt. Hood snow in the winter. It's not $99/year. Not $50/year. No, just $12.34 or more gets you on the list for 12 months. Do it via PayPal/CC by clicking on my happy photo below. Don't PayPal? You can send a check to Temira @ PO Box 841 in Hood River. Thank you for your support, and thank you for trusting my forecast. You guys mean the world to me.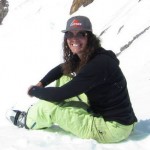 ---
Gorge Wind
It's a light wind start to the day, just as it should be for the Roy Webster Cross-Channel swimmers. They'll have their fun this morning, and so will the fishermen and road bikers and everyone else who appreciates time without wind. As a weak weather system moves into the PNW mid-afternoon, the wind will pick up to 13-16, maybe just a touch more, out of the west from Stevenson to Mosier, possibly filling in from Lyle to The Dalles today.
Tomorrow starts with 10-13 in the form of frontal leftovers. As another weather system moves in during the afternoon, we'll see gusty 25-29, probably only briefly from Swell to Hood River, but lasting longer at Stevenson, Lyle/Rowena, Avery and Maryhill.
Wednesday's models suggest light wind and a marine push, so I'm not really sure what will happen. Whether we see wind or not depends on how quickly high pressure builds inland behind Tuesday night's passing front. At this point, I wouldn't base your travel plans on wind on Wednesday, but we might end up with just enough to get on the water.
Out on the coast, the south coast is where it's at for the next few days. Here's today's forecast (north/central/south): light/light/30-40, NW swell 4'@9. Tomorrow: light/10-15/30-40, NW swell 5'@9. Wednesday: 15-20/25-30/30-40, NW swell 8'@9.

Today's Gorge Wind – these are ranges for the average speed, not a predicted wind range. =)

Your favorite beach
Dawn
Patrol
9am-
11:30a
11:30a-
3pm
3pm-
dusk
Rooster's Rocks
bring
a blanket
to
lie on
Steven's Locks
light
light
13-16
13-16
Hatchery/White Salmon Sandbar (minus a few for Hood River)
5-10
5-10
13-16
13-16
Doug's, Lyle, Rowena
5-10
5-10
13-16
13-16
Rufus, etc.
light
light
5-10
5-10
Roosevelt, etc.
light
light
5-10
5-10
Temira's sail: 35-40: 2.9 / 30-35: 3.2 / 26-30: 3.5
23-26: 4.0 / 20-23: 4.5 less than 20: something bigger!
Tonia's kite: 35-40: 4m / 30-35: 4-6m / 26-30: 5-7m
23-26: 7-9m / 20-23: 8-10 / 15-20: 10-12 / 10-15: 13-15.
Advertising Worth Reading
Good Medicine Tea Lounge

The Good Medicine Lounge is bringing the world's premium tea to the Gorge. The Tea House focus is on organic, bio-dynamic, sustainable, and grower direct teas from all flavor categories and all tea growing regions. Tea drinkers can relax in a restored craftsman living room while enjoying a light food menu and sampling from the large inventory of classic teas, flavored teas, blends, and tisanes. Loose leaf tea is also available in bulk purchases with a variety of pots, mugs, and infusers available to help consumers steep at home. The Good Medicine Lounge: 1029 May Street. 7am-3pm, Monday-Friday.
Gorge Weather
It's a sunny morning in the Gorge, and it will be sunny until the afternoon, when a weak weather system will throw some high clouds into the mix, likely giving us a pretty sunset. Expect temps in the mid 50's early and upper 70's later. Tomorrow starts off similar – sunny and cool – and we'll see another weak afternoon front drag some high clouds into the sky. Temps will be in the mid 50's early and mid 70's in the afternoon. Wednesday will probably start off with some low marine clouds in the western Gorge, and then the sky will clear as high pressure builds in. Temps will be in the low 50's early and mid 70's in the afternoon.

White Sprinter Van of the Day – ACTION SHOT!!!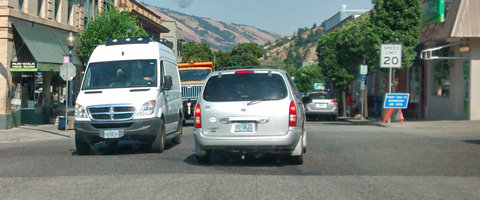 Road and Mountain Biking
I got a report from someone yesterday that Falls Creek was awesome and tacky the day before yesterday due to the rain, so maybe it's still good today. I haven't heard anything about the 44 Road trails, but they got rain too. Today should be a great morning for road biking: cool, light wind, light traffic. I think I've just convinced myself to ride today!


The Clymb: free membership. Cheap gear.
Temira approves. Click to join.
River Levels / Cheezburger update
The John Day Dam is reading 80kcfs. The Dalles Dam is putting out 89kcfs. The White Salmon is at 1.8′. If you plan on running the White Salmon yourself, remember that there is a riverwide log about 150 yards below Cave Wave. The Columbia River is 72 degrees. Cheezburger keeps posting photos of himself running Husum Falls with Wet Planet, but I didn't have the pleasure of running into him yesterday when I was hanging out with a friend near Rattlesnake rapid.

Events – email me if I've missed any outdoor-related events
Tonight is community yoga night at Yoga Samadhi in White Salmon. Class is at 6:30pm, and it's either free or by donation. Tomorrow night is rugby at the Hood River Marina at 5:30.
Coming up at the end of the week, it's PCT Days in Cascade Locks on Friday, Saturday and Sunday, with a celebration of all things PCT and lots of gear to check out. Next Sunday is the 4 hours of Downhill Mountain Bike race at Skibowl, and it's also the Rural Rampage Adventure bike race in Hood River, benefiting Hood River Middle School and Hood River Valley High. You can get signed up for the Rural Rampage through Hood River Community Ed.
Have an awesome day today!
Temira