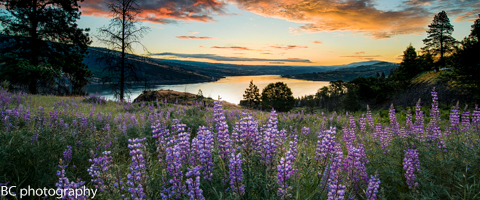 Random Morning Thoughts
I like words. I love reading. Over the weekend, I stumbled across this NYT article about Arthur Aron's experiment with intimacy. He created a list of questions, had two strangers ask them of each other, and then had them stare into each other's eyes for 4 minutes. They fell in love.
I found this thought-provoking. In the last year, I've turned from TMI* v. 1 (crude) to TMI v. 2 (vulnerable). I've found that the more I share of myself, the more other people share with me, and the more they are willing to be there for me when I need them. Aron's experiment confirms what I've been noticing. If we open ourselves up, we draw in like-minded people, and that creates deeper, more intimate, more supportive friendships. I don't know if this is about trust or some magic that happens in resonance circuits or with neurochemicals, but I've seen it in my world. For the first time in my life, I know there are a bunch of people I can call if the s**t hits the fan, and that came from talking about myself more and listening to others talk about themselves more. Mindboggling.
Give that article a read. I found it fascinating. You may too.
*You can't spell "TeMIra" without "TMI".

Thank you for using this forecast!
Click on my photo to support it with a donation.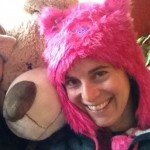 Thank you for using this forecast. Does it save you time, gas money, or help you find more wind, powder, or just plain fun stuff to do? Please make a donation to keep it going! Use it here for free or get on the mailing list for wind for the summer and Mt. Hood snow in the winter. Just click on my photo to donate. The email isn't $99/year. Not $50/year. No, just $12.34 or more gets you on the list for 12 months, and sometimes there are cool prizes. Donate via PayPal/CC by clicking on my happy photo below. Don't PayPal? You can send a check to Temira @ PO Box 841 in Hood River. Thank you for your support, and thank you for trusting my forecast. You guys mean the world to me.
---
Mt. Hood Snow Forecast – 5000′

4a-8a
8a-12p
12p-4p
4p-8p
8p-4a
Today
Tomorrow
The day after
Mt. Hood Snow
Mt. Hood received a couple inches of snow last night, and that means the skiing is going to be better than it's been in a while. Expect partly cloudy sky this morning with a chance of fog and a few flurries, becoming clear this afternoon. The snow level will be 1000′ for much of the day, rising to 3000′ late in the afternoon or in the evening. Wind today will be light and variable (LTV) early, becoming NNW 20 in the afternoon.
Tuesday looks sunny on Mt. Hood. The free air freezing level (FAF) will be 6500′ early (with temps right at freezing), rising to 9000′ in the afternoon with 5000′ temps in the upper 30's. Wind will be N 10 early and LTV in the afternoon. Wednesday looks a lot like Tuesday, but just a touch warmer.
Clouds move in Wednesday night, and precip starts sometime between 4am and 7am on Thursday. We're still pretty far out, and a small difference in the storm track is going to make a lot of difference here. Right now, models are showing the snow level at 5000′ early and 6000′ in the afternoon with 1.5" water value. I hesitate to throw out numbers or precip types right now, but I will say that the model I rely on, the GFS, has been warming things up too quickly this year. I suspect we'll see snow during the day, rain overnight, and rain, switching back to snow, on Friday.
I'm going to wait a day before I toss out numbers on the Thursday/Friday system. There's just too much uncertainty right now to do more than read the tea leaves.

Gorge Wind
It is not nuking this morning in the Gorge, with the iKite/iWind sensors reading only 37mph at Rooster and 9mph at Steven's Locks. Expect easterlies to back off a bit today to 30-35 at Rooster this afternoon. We start with not-nuking 30-35 tomorrow and see the wind climb to nuking 35-45 in the afternoon. Wednesday starts with E 35-45 and drops to E 25-30 in the afternoon.

2-4-1 Pasta Nights at Riverside / Cebu
Riverside is celebrating 7 years with Chef Mark DeResta! Many remember fondly Mark's old Abruzzo specialties. For Mark's 7-Year Itch at Riverside, he's running a Winter Special: Buy 1 Pasta, Get 2nd Pasta FREE! Valid Sunday – Thursday, 4 pm till closing with 18 of Mark's specialty pasta dishes (gluten-free options too). Available in Riverside and Cebu with Riverside's dinner menu. $5 Kids Menu offered in Riverside. (Not valid with any other offers or on to go orders.) 541-386-4410 for reservations.
Gorge Weather
I just went out and had a look at the sky, and it's cloudy. It's also cold and damp out there. I'm happy to be back in front of my computer with my dual happy lights, my furry purple blanket, and my 5′ tall teddy bear. Expect a cloudy day today with a few sprinkles possible early with snow above 500′. Temps will be in the mid 30's early and the low 40's in the afternoon. 1% chance of rainbows.
Tomorrow looks like Nothing all day long. Temps will be just above freezing early and in the upper 30's to low 40's in the afternoon. Wednesday starts out right around freezing with Nothing clouds blocking the sun. The Nothing will break up some in the afternoon, leaving us with temps in the upper 30's. No rainbows on Tuesday or Wednesday.
Thursday morning looks possibly problematic, especially in the upper valleys. We'll have temps right at freezing at river level on Thursday morning with east wind pulling cold air in from the desert. Rain will start between 4am and 7am, the coldest part of the day, meaning we have a good chance of freezing rain on Thursday morning before the weather warms up late in the morning or early in the afternoon. Thursday and Friday both look quite wet.

White Sprinter Van of the Day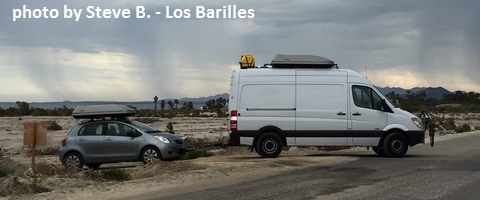 Road and Mountain Biking
It rained yesterday, and that means all the trails except for Syncline and the Gorge 400 are likely to be muddy. The roads will likely be icy above 1000′. Maybe you are going trail running today?


The Clymb: free membership. Cheap gear.
Temira approves. Click to join.
Upcoming Events
Tonight is Monday. That means there's community yoga at Yoga Samadhi in White Salmon at 6:30pm and Aikido at Trinity Arts Studio in Hood River at 5:30pm. Coming up tomorrow, there's pickup touch rugby at 5pm at the May Street ballfields. There's a headlamp trail run at 6:15pm in Post Canyon. There's a public meeting on the Punchball Falls park proposal at 601 State at 6pm. In food news, there's $12 Prime Rib at Riverside from 5pm-9pm, and there's the Solstice Pizza Battle at Springhouse starting at 5:30pm. On Wednesday at 6pm, there's a backcountry film festival at Double Mountain.
Have an awesome day today!
Temira