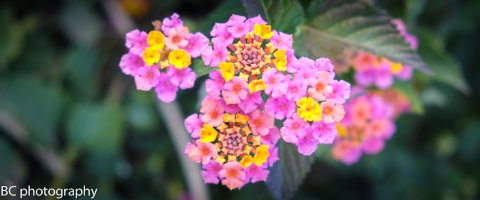 At the time I was writing this forecast this morning, the gradients were still the size of the slugs in my garden, meaning they were small: .06 (pdx-dls) and .01 (dls-psc). Those cute little gradients, much like the slugs in my garden, will grow large today (on different food sources). The question is, however, what exactly will happen with the wind on the water? Today's picture is complicated: an upper level low will move toward BC, a cold front will approach the coast, and high pressure will build offshore. Frontal weather systems tend to make the wind gusty, up-and-down, and less strong than models predict. Continued after the chart.
Today's Gorge Wind – these are ranges for the average speed, not a predicted wind range. =)

Your favorite beach
Dawn
Patrol
9am-
11:30a
11:30a-
3pm
3pm-
dusk
Rooster's Rocks
tan
in the bare
if you
dare
Steven's Locks
LTV
15-18
26-30
28-32
Hatchery/White Salmon Sandbar (minus a few for Hood River)
LTV
15-18
26-30
22-25
Doug's, Lyle, Rowena
drainage
wind
15-18
28-32
22-25
Rufus, etc.
LTV
15-18
28-32
24-28
Roosevelt, etc.
LTV
15-18
28-32
28-32
Temira's sail: 35-40: 2.9 / 30-35: 3.2 / 26-30: 3.5
23-26: 4.0 / 20-23: 4.5 less than 20: something bigger!
Tonia's kite: 35-40: 4m / 30-35: 4-6m / 26-30: 5-7m
23-26: 7-9m / 20-23: 8-10 / 15-20: 10-12 / 10-15: 13-15.
Gorge Wind forecast, continued…
That said, it'll be windy today. By noon, we'll have 22-25 from Stevenson to Maryhill. By 2pm, we'll be starting to see some 26-30 from Swell to Maryhill. Models suggest we'll see 28-32 from Stevenson all the way to Arlington. This is where the front's influence is going to be seen. What happens most often in these situations is a period of 90-120 minutes of steady wind everywhere before a drop at all locations except Stevenson, Avery and Arlington. I don't understand it, and I can't explain it, but that seems to be the most common scenario. So, I recommend getting on the water as early as you can, as quickly as you can, and having as much fun as you possibly can in each moment. River temp, btw, is 55 degrees, and flow is 196kcfs, just fine for Maryhill.
Tomorrow starts off with leftover 10-13 through the whole Gorge, backing off at Maryhill and Arlington by midday and picking up to gusty 22-25 from Swell to Doug's in the afternoon. Wednesday looks very similar to Tuesday.

Donate and keep the forecast going!
(contribute to Temira's grad school, bike repair and coffee fund)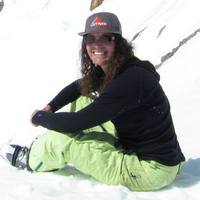 Thank you for using this forecast. Does it save you time, gas money, or help you have more fun in your life? Make a donation! Get your forecast here for free or donate and get on the mailing list for year-round wind forecasts and ski season snow forecasts. Just click on my photo to donate via PayPal or credit card. The email isn't $99/year. Not $50/year. No, just $12.34 or more gets you on the list for 12 months, and sometimes there are cool prizes. Don't PayPal? Send a check to Temira @ PO Box 841 in Hood River. Thank you for your support, and thank you for trusting my forecast.
---
Mt. Hood Snow Forecast
Nothing to say here today.

Random Morning Thoughts
A couple of times a year I receive an email from someone in this format: "You're doing (x) so I'm not going to subscribe to your email any more unless you change (x)."
One of the things that is important to me is to celebrate the diversity of human life and human opinions and human choices. It's important to me to not demand from or punish others. It's also important to me to offer appreciation to people without introducing other factors. For example, it may frustrate me that someone smokes cigarettes or shops at Safeway, and I may express my sadness and concern that they do these things. But I won't disown them as a friend or attempt to punish them for these choices.
A couple of things come up here. 1) it's important to recognize people for their achievements and support them in their efforts. 2) it's not kind to punish people in order to get them to change their choices or opinions to our choices and opinions.
What's most important, I think, is to have reasonable, well-thought-out conversations where we express our thoughts and our needs, where we ask for understanding, rather than compliance. When we understand each other, we are more likely to accommodate each other and respect each other. When we demand things from others, we create resistance and anger and we don't allow diversity to thrive.

Gorge Weather Forecast
What you see is what you get today: an absolutely gorgeous and amazing pre-summer spring day. If I wasn't concerned about climate change, I'd be feeling so blessed by the last six months. Well, I still feel blessed, and I'm concerned. Anyway, expect a sunny day. Temps will be in the low 40's early and the mid 70's in the afternoon. Light wind. No rainbows.
Tomorrow starts off sunny. Low and mid-level clouds move in during the afternoon with a very slight chance of showers overnight. Temps will be in the upper 40's early and the low 70's in the afternoon. Moderate wind early becomes strong late. No rainbows. There's a better chance of rainbows on Tuesday as we start off with a slight chance of showers. Temps will be in the upper 40's early and low 60's late, under partly cloudy sky and a chance of showers all day. Light wind early, moderate wind late, 63% chance of rainbows.

White Sprinter Van of the Day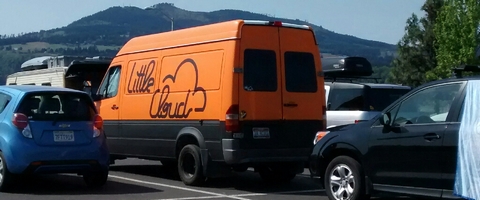 Road and Mountain Biking
I keep getting reports that Post Canyon is perfect, meaning you may want to keep riding your bike. Looks like we might get a bit of rain this week, so that'll give the dry spots a little bit of help. In road biking news, the next three days look pretty windy in the afternoon, so the earlier you ride, the better off you will be.


The Clymb: free membership. Cheap gear.
Temira approves. Click to join.
Upcoming Events
Today's events include Tai Chi at 1pm at the Mt. Hood Town Hall and community yoga, free or by donation, at the Mt. Hood Town Hall at 6:30, a new time, and at Yoga Samadhi in White Salmon at 6:30. Coming up tomorrow, there's pickup touch rugby at the Hood River Marina at 5pm, and there's a trail run in Post Canyon at 6:15. There's also meditation at Yoga Samadhi at 6:30pm with the monks from Pacific Hermitage. That's my new favorite weekly event, and I'd like to encourage you to come check it out.
Coming up next weekend, it's Bikefest in Goldendale, with a tour of potential trail spots, bike riding, demos, and an evening concert. Next Saturday is the Master Gardener's Plant Sale at the OSU Extension office in Hood River, and it's Lila May's Tutu Trot Saturday morning on the Twin Tunnels trail. Put on a tutu and help the dancer beat the cancer by jogging or walking 3k, 5k or 10k.
Have an awesome day today!
Temira