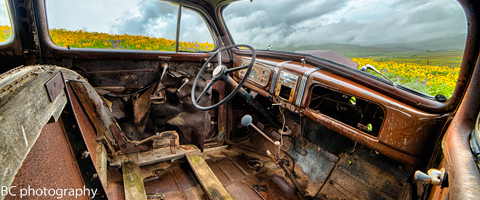 Random Morning Thoughts
I know many of you aren't sports fans. I've been a bit of a Seahawks fan since I was a little kid, and my love for the team just keeps growing. There's something special about what the franchise has accomplished during the Pete Carroll (coach) years. It's not the victories. It's the positive vibe.
Fans traditionally trash-talk other teams. I just don't hear Seahawks fans doing that. They're so positive. For example, I was watching the game with a bunch of friends last night, and at one point, someone was cheering on the Packers. "I'm just cheering for great football," he said. And that was perfectly okay.
Pete Carroll's philosophy is to support his players, not beat them down. He asks them to strive to be the best, 24/7, 365, whether it's during the season or off-season. He provides them with tools outside the field and the weight room (yoga, meditation, counseling). And he treats them like his sons. And then there's the marketing genius of #weare12… turning fans into family has created a groundswell of support for the Seahawks. Each fan feels like they are part of something bigger than they are.
We could learn a lot from how these men treat each other and from how they've managed to win so many games over the last couple of years. We can also learn a lot from the images of Russell Wilson and Jermaine Kearse in tears after the game. Pete Carroll has helped mold these tough guys into kind, vulnerable, top-notch human beings. Pretty impressive, given that we're talking about a violent, aggressive sport. Anyway. Enough football. Go get up off the couch and do a Gorge sport today!

Thank you for using this forecast!
Click on my photo to support it with a donation.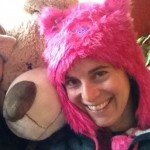 Thank you for using this forecast. Does it save you time, gas money, or help you find more wind, powder, or just plain fun stuff to do? Please make a donation to keep it going! Use it here for free or get on the mailing list for wind for the summer and Mt. Hood snow in the winter. Just click on my photo to donate. The email isn't $99/year. Not $50/year. No, just $12.34 or more gets you on the list for 12 months, and sometimes there are cool prizes. Donate via PayPal/CC by clicking on my happy photo below. Don't PayPal? You can send a check to Temira @ PO Box 841 in Hood River. Thank you for your support, and thank you for trusting my forecast. You guys mean the world to me.
---
Mt. Hood Snow Forecast – 5000′

4a-8a
8a-12p
12p-4p
4p-8p
8p-4a
Today
Tomorrow
The day after
Mt. Hood Snow
It's snowing on Mt. Hood this morning, and the light snowfall will continue for much of the day before backing off late this afternoon or evening. The snow level will be around 2500′ all day. The wind was pretty strong as I was writing this, but it will drop to W 20 by 9am and swing to NW 15-20 in the afternoon as this weather system moves through and high pressure builds.
The riding should be pretty good today – we got about half a foot of snow out of this storm system, and that should be enough to make for much better riding conditions than yesterday's ice skating rink.
Expect a partly cloudy to clear day tomorrow. The free air freezing level (FAF) will be around 2000′. Wind will be light and variable. Wednesday looks sunny with a developing inversion. The FAF will be at the surface early, rising to 8000′ in the afternoon. Wind will be light and variable on Wednesday. Next chance for precip is on Thursday, and it's looking like light rain showers.

Gorge Wind
It is NOT nuking in the Gorge this morning, with light and variable wind driven by light west gradients. If the models are correct, we'll see up-and-down westerlies today at 10-13 from Steven's Locks to Mosier and 12-15 from Lyle to Maryhill. Tuesday brings east wind at 25-30 at Rooster, Wednesday brings 30-40 at Rooster, and Thursday looks like E 25-30 early, fading in the afternoon.

Uniquely Portland ReRack is a great resource for all your car rack needs. ReRack buy, sells and trades all Yakima and Thule parts. Free advice and basic installation is always part of the deal. Right now ReRack is having a truckload sale on new Yakima Rocketbox Pro models get a great deal on a new box while they last. All Rocketbox Pro models feature double sided opening, quick mounting hardware and a lifetime warranty. Rocketbox Pro 12 now just $199! Rocketbox Pro 11 now just $279 great for skis. Rocketbox Pro 14 just $299 great for snowboards
Gorge Weather
It's raining out there this morning, and the rain showers will continue this morning before backing off this afternoon. Temps will be in the upper 40's early and the low 50's this afternoon with a 99% chance of rainbows. No unicorns. Sorry about that.
Tomorrow looks partly cloudy. Temps will be in the mid 30's early and the upper 40's in the afternoon. No rainbows. Wednesday looks like Nothing, with broken Nothing in the afternoon. Temps will be just above freezing early and in the low 40's in the afternoon. No rainbows. There's a slight chance of freezing rain/sleet/wet snowflakes on Thursday morning, with a few showers midday and a decent chance of rainbows.

White Sprinter Van of the Day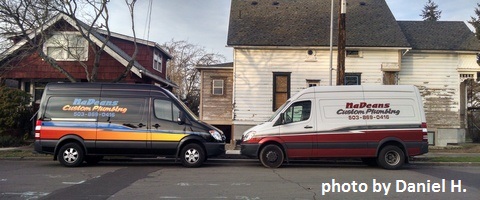 Road and Mountain Biking
To say that the trails are muddy today would be an understatement. Perhaps give them a day or two to dry out? It's starting to feel like it's the winter of the cross bike, the trail running shoe, and the gym is my gym.


The Clymb: free membership. Cheap gear.
Temira approves. Click to join.
Upcoming Events
It's Monday. There's community yoga, free or by donation, at 6:30pm at Yoga Samadhi in White Salmon. There's Aikido at Trinity Arts Studio in Hood River at 5:30pm. Coming up tomorrow night, there's pickup touch rugby at the May Street ballfields at 5pm and a headlamp trail run at 6:15pm at Post Canyon. There's also $12 Prime Rib at Cebu, two-for-Tuesday at 6th Street, and 241 pastas at Riverside. Tonight is Rotary Night at Mt. Hood Meadows. $15 advance purchase night skiing. $20 at the resort. Benefits a great cause.
Have an awesome day today!
Temira