There's a change coming in the weather. Prepare yourself. Change can be hard… and windy… and rainy.
…Here are your Random Morning Thoughts…
I went for a really long bike ride in the Trout Lake area yesterday. Then I took an ice bath in the White Salmon. You know… people pay good money to take ice baths, and we can do it in our 43° Wild and Scenic River. Speaking of the White Salmon, I know people think that rafting is for tourists, but that river is a gem, and if you've never rafted it, Temira suggests you give it a shot. Trips are generally about $65 plus a tip. Well worth it.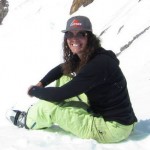 Find this forecast useful?
Click on Temira to donate.
Thank you!
Thank you for using this forecast. Please tell your friends. Think this service is awesome/useful/saves you gas money/makes your life more fun? make a donation by clicking on my photo. Is more fun worth $50/year? $20/year? More? Less? Donate what it's worth to you. A $12 minimum gets you on the email list (with occasional swag) for a year. Don't use Paypal? You can mail a check to Temira at PO Box 841 in Hood River, 97031. Thank you!
Today's Gorge Wind – these are ranges for the average speed, not a predicted wind range. =)

Your favorite beach
Dawn
Patrol
9am-
11:30a
11:30a-
3pm
3pm-
dusk
Rooster's Rocks
OK day
for
tanning
at the
nudie
beach
Steven's Locks
0-10
10-15
21-24
24-28
Hatch – minus some for Event Site
10-13
17-21
gusty
25-29
gusty
23-27
Doug's, etc.
10-13
17-21
gusty
26-30
gusty
26-30
Rufus, etc.
5-10
10-13
gusty
23-27
gusty
26-30
Roosevelt, etc.
light
13-15
23-26
26-30+
…Gorge Wind…
First, are you missing a kite? Did you lose it at Rufus? Someone named Bruce might have it, and you might owe him a nice gift. His email address is motoxxer at geemail dot com.
Today starts off with light wind. But things will change as the day goes on. Yes, they will. As a weather system approaches, we'll see the west wind pick up from 5-10 this morning to gusty 21-24 by 2pm, 25-29 by 5pm and 26-30+ by 8pm. Expect the strongest wind to be short-lived at the Hatch, Hood River, and the Lyle sections of river, with the steadiest, longest-lasting wind at Stevenson (unless it starts raining there), Avery, and Arlington (probably around sunset and all night) today. The wind will fill in to Maryhill by 3ish and to Arlington by 5ish.
Tuesday gets leftovers from tonight's system and gets a bump from another very weak system. Expect gusty 21-24 east of Hood River to Arlington (probably east of Hood River, anyway) in the morning, picking up to gusty 25-29 from Hood River to Maryhill in the afternoon.
Wednesday starts off light and picks up to 10-15 or 15-18 in the afternoon as a very strong (for this time of year) weather system moves in. Thursday looks windier than Wednesday.
…Gorge Weather…
It's sunny, mild and calm this morning. Expect clouds to move in this afternoon with sprinkles overnight. Rainbow chances today are only 4% in Hood River, but 24% in Stevenson near sunset. Temps will be in the low 60's early and low 80's this afternoon with increasing west wind.
Tuesday may start off with a few showers. We have a 47% chance of rainbows in Hood River and a 78% chance in Stevenson. Temps will be in the mid 50's early and low 70's in the afternoon.
Wednesday starts off dry and sunny, but clouds move in midday and rain starts by 5pm, with periods of heavy rain possible. Temps will be in the upper 50's early and low 70's in the afternoon. Rainbow chances Wednesday evening are 99%.
Please send your "rainbow of the day" photos to twomirrors@gmail.com.
…Road and Mountain Biking…
Looks like we're going to get a few sprinkles tonight, and some heavier rain on Wednesday night. And maybe some more rain on Friday. But models are not so good with progressive setups like this, so we'll have to wait and see. But I bet we'll get at least some rain on our trails. Yay!
If you'd like to do the Forest Loop and/or Glenwood loops with support, the Mt.
Adams Country Bike Tour is next weekend. Get signed up now, and write "Bicycling Trout Lake is
Bliss" in the comment box, and you'll get a free copy of the book "Bicycling Bliss". First 10 folks
are winners. Well, you're a winner too, but those 10 folks win books.
The Clymb: free membership. Cheap gear. Temira approves. Click to join.
…River Levels…
The White Salmon is at 2.9′. The Klickitat is at 1280cfs. The John Day dam is putting out 247-278kcfs and The Dalles dam is reading 248kcfs. Columbia river temp is 61 degrees at The Dalles Dam.
…Events – email me if I've missed any outdoor-related events…
For fun tonight, there's the ride around the Gorge mellow road bike ride. Everyone's welcome. Meet at the parking lot at the bottom of the Klickitat River Trail in Lyle for a couple hours of road biking along the Klickitat River. Also tonight, there are a few folks headed to PIR for short track and road bike racing. And in White Salmon tonight, there's free community yoga at Yoga Samadhi.
Tomorrow night is $12 Prime Rib at Cebu from 5-9pm. There's outdoor music at the Ruins ($3 and very safe after 7pm, free and all ages before 7pm). Also tomorrow night, there's pickup touch rugby at the Hood River Marina at 5:30 (goes nicely with Prime Rib) and Triathlon practice at Rowena at 6:15.
If you're making plans for next weekend, there's a family-friendly mountain biking campout at the EasyCLIMB trail on Saturday. The Mt. Adams Country Bike Tour happens in Trout Lake on Saturday. Next Sunday is the Six Hours of Skibowl XC bike race.
Have an awesome day today!
Temira