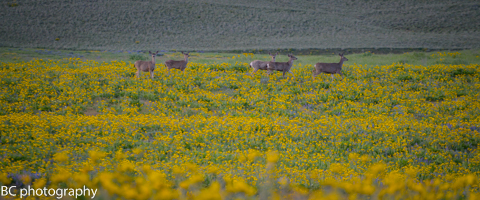 Random Morning Thoughts
It's the holiday season, and that's got me thinking of everyone who finds this season difficult for whatever reason. Maybe it's tough because we don't have a family and we feel disconnected or unloved or we've lost someone important and feel their absence. Maybe we don't have money to buy gifts for our children or friends. There are a million reasons someone might feel sad this time of year, despite all the specious holiday cheer.
Know what? It's okay to feel bad for whatever reason you do when the trees are filled with cheerful sparkling lights, Christmas music plays over the speakers everywhere, and people are walking around you with big bags of presents. When someone tells you to cheer up, you don't have to. Your feelings are valid too. Feel free to tell that chipper person that (in a nice way, of course).
When you feel down, the most important thing is to be kind to yourself and not beat yourself up, or you're just going to feel worse. So feel free to feel sad/angry/etc this time of year. It's okay. Say to yourself, "What do I need right now?" and maybe you'll find an answer (a walk in the woods, buying yourself a gift, hanging with a friend, having a cup of tea, cuddling with a cat or stuffed animal) that you can implement to feel a little less sad. Eventually those feelings will pass, and you'll wake up one morning feeling a different way. I promise you one thing: this too shall pass. This too shall pass. Happy day after the Solstice. It's lighter today. Have a beautiful day.

Thank you for using this forecast!
Click on my photo to support it with a donation.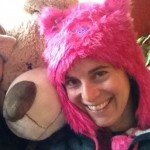 Thank you for using this forecast. Does it save you time, gas money, or help you find more wind, powder, or just plain fun stuff to do? Please make a donation to keep it going! Use it here for free or get on the mailing list for wind for the summer and Mt. Hood snow in the winter. Just click on my photo to donate. The email isn't $99/year. Not $50/year. No, just $12.34 or more gets you on the list for 12 months, and sometimes there are cool prizes. Donate via PayPal/CC by clicking on my happy photo below. Don't PayPal? You can send a check to Temira @ PO Box 841 in Hood River. Thank you for your support, and thank you for trusting my forecast. You guys mean the world to me.
---
Mt. Hood Snow Forecast – 5000′

4a-8a
8a-12p
12p-4p
4p-8p
8p-4a
Today
Tomorrow
The day after
Mt. Hood Snow
Things have finally turned around for the ski resorts, with the Pineapple Express rain lasting one day instead of two. Meadows is now open for the season with limited lifts. It's only poor Skibowl lagging behind now, and they may just get their snow later this week. In the meantime…
Today starts off cloudy on Mt. Hood with the snow level around 5000′. The precip will pretty much end this morning, and the snow level will rise to 6000′ this evening, when we'll see a few overnight sprinkles, possibly mixed with wet snowflakes. No significant accumulation between now and tomorrow morning, either of rain or snow. Wind today will be WNW 30 early, NW 20 in the afternoon and NW 15 overnight.
Tomorrow starts off with low clouds, fog, and a few sprinkles, with the snow level around 7000′. Temps will rise during the day as the precip tapers off, leaving us with a free air freezing level around 10,000 and sunshine up high on the hill. We'll see a total of .1-.3" water value (WV) by noon. That will fall as light rain. Another system moves in overnight, for another .1-.2" of rain after midnight. Wind on Tuesday will be W 20 early and SW 20 in the afternoon.
It'll probably be sprinkling on Wednesday morning, but we'll have snow by Wednesday afternoon. The snow level Wednesday morning will be 6500-7000′, but it will fall to 5500′ by 1pm, 2500′ by 4pm, and 1000′ or so overnight. Expect .1-.2" sprinkles early, switching to snow by 1pm, for .6-.8" WV and 4-6" of new snow.
By Thursday morning, Christmas, we'll be seeing sunshine on the slopes, or maybe sunshine and a few flurries, with the snow level at 500-1000′. The next system hits Friday into Saturday. The snow level will start around 5500′ and fall to 3500′ or so, with 1.5-2" WV, for 1-2 feet of snow possible. Crossing fingers for that one!

Gorge Wind
I'll give you a Gorge wind forecast today, but I have to discourage you from going in the river. I drove to Wyeth yesterday, and I've never see so much debris in the water. (I really wanted to say "flotsam and jetsam", but I didn't see any shipwrecks.) Anyway, expect west wind at 10-13 in the western Gorge today and 13-15 east of Mosier. Tomorrow starts with east wind at 22-25 and fades to light and variable in the afternoon. Wednesday starts off LTV and picks up to west wind late in the day. At this point, it looks like the Classic part of the incoming "Classic Gorge Setup" will happen overnight, but it's possible we'll see a nice day of W 24-28 on Christmas. Stay tuned.

Gorge Weather
I just walked outside to check the sky coverage, and there weren't any stars. So there must be clouds. Or maybe I need new glasses. Anyway, expect a cloudy morning, a few sunbreaks midday, and some rain showers tonight. Temps will be in the upper 40's all day. Rainbow chances today are just 3%.
Tomorrow looks cloudy with light sprinkles possible in the morning and the evening, but unlikely during the middle of the day. It's possible we'll even see some sunbreaks midday, but it's more likely that the east wind will keep us under an inversion cloud. I guess we'll just have to wait and see. Temps will be in the upper 30's early and the upper 40's in the afternoon. Rainbows are unlikely.
Wednesday will start off cloudy, quickly becoming showery. Temps will be in the upper 30's early and the low 40's in the afternoon. Rainbow chances are low in the morning but rise to 78% in the afternoon. As of right now, Christmas Day looks partly cloudy and windy.
The extended forecast shows colder, but not arctic, temps through the weekend, possibly becoming much colder with a modified Arctic blast Sunday or Monday. But that's a long ways out.

White Sprinter Van of the Day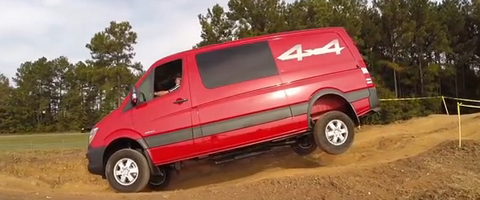 Road and Mountain Biking
It's muddy on the trails. Even the Gorge 400 is muddy and squishy. That never happens. I don't know where to tell you to ride, other than your trainer or your road bike or maybe your cross bike on gravel roads.


The Clymb: free membership. Cheap gear.
Temira approves. Click to join.
Upcoming Events
It's Monday, and that's one of my favorite days because I get to train Aikido on Monday night at 5:30 at Trinity on Belmont. There's community yoga, free or by donation, at Yoga Samadhi in White Salmon at 6:30. Coming up tomorrow night, there's pickup touch rugby at the May Street baseball fields at 5pm, a headlamp trail run in Post Canyon at 6:15pm, and $12 Prime Rib at Cebu from 5pm to 9pm.
Have an awesome day today!
Temira