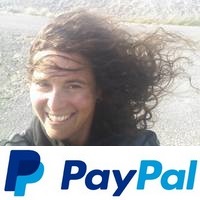 Thank you for using this forecast. I offer it freely so you can have more fun and plan your life. It does take significant time and energy to produce. If you find yourself using it often, or if you feel your life is more awesome because of my work, please make a donation. You can get this forecast via email by donation. The email subscription isn't $99/year. Not $50/year. Donating $12.34 or more gets you on the list for 12 months. Thank you for your support and thank you for trusting my forecast.
Click here to donate using a credit card.
Click here to donate via PayPal.
Venmo: @theGorgeismyGym
Snail Mail: PO Box 841, Hood River, Oregon 97031
Get the email version free through the end of September – try it out! Click here.

Today's Gorge Wind – these are ranges for the average speed, not a predicted wind range. =)

Your favorite beach
Dawn
Patrol
9am-
11:30a
11:30a-
3pm
3pm-
dusk
Rooster Rock
wet
buns
umbrellas
funs
Steven's Locks
5-10
10-13
G17-20
G17-20
Swell-Hood River
17-20
17-20
G23-26
G23-26
Doug's, Lyle, Rowena
10-13
16-20
G23-26
G23-26
Rufus, etc.
16-20
16-20
G23-26
G23-26
Roosevelt & Arlington
16-20
16-20
G23-26
G23-26
Gorge Wind Forecast


Autumn-like weather continues with alternating weather systems and dry days. For most of the extended period, offshore high pressure will keep westerlies of some sort going. Early morning Monday gradients were .07 and .08, a good sign for wind today. An approaching warm front later in the day will likely knock down wind quality. So… early wind will be 16-20 most places, with Doug's and Stevenson being the notable exception. By mid to late morning, we should have gusty 23-26 from Swell to Arlington with gusty 17-20 under clouds west of there. River flow is 70,600cfs and temp is 66 degrees.
That warm front moves through on Monday night into Tuesday morning. High pressure builds in behind it. Models have been all over the place on the forecast for Tuesday. Launches between Stevenson and Moiser are questionable due to possible cloud cover and showers. That said… morning wind starts at 5-10 most locations and 13-16 east of The Dalles. We'll see the wind pick up by midday. As I said, the western Gorge is questionable, so let's call it gusty 16-20, dropping to 13-16 mid-afternoon. Mosier to Arlington should see 23-26 from late morning on. The Euro likes even stronger wind than that from Biggs eastward, perhaps 26-29.
Wednesday starts out calm, but a cold front approaches in the afternoon. That takes us from 5-10 in the morning to gusty 13-16 between Stevenson and Moiser in the afternoon. That's definitely subject to change – this time of year we're lucky to get 48 hours of forecast with no changes.
While high pressure remains (mostly) off the coast through the weekend, weather systems moving in from the north and south will knock down the quality of whatever wind does arise. In addition, the weekend will be quite chilly and cloudy.
COAST, JONES, SAUVIE'S: Coast (north/central/south, wind N unless otherwise specified – swell forecast courtesy of National Weather Service). Monday: SW10-15/LTV/N25-30, W swell 8′ at 9 seconds. Tuesday NW5-10/N10-15/N30-40, W 8′ @ 11. Wednesday: 15-20/25-30/30-40, NW 12′ @ 14. Jones Monday: no. Tuesday: 8-12. Wednesday: 8-12. Sauvie's Monday: no. Tuesday: 9-12 late. Wednesday: 14-17.

Hood River Weather Forecast
Low clouds start the day and high clouds finish it off. Temps will be in the upper 50's early and upper 60's later. Moderate westerlies. No rainbows. Tuesday looks partly to mostly cloudy with sprinkles possible. Temps will be int eh mid 50's early and low 70's later. Moderate to strong westerlies. 15% chance of rainbows. Wednesday may start with low clouds but should end up sunny. Temps will be in the low 50's early and low 70's later. Light to moderate westerlies. No rainbows.

Looking for a complete Columbia Gorge forecast? Looking for more humor in your weather? Obscenities? You're looking for my TATAS: Temira's Awesome Travel Advisory Service on Facebook.

Road and Mountain Biking
Logging is finished on the Whoopdee trail. The southern 1/3 of the trail is gone, but you are welcome to go up there and ride and check it out. Ronnoc trail is still open and good to go, as is the climb out. Work parties coming soon. In other news… Tack alert for all trails! 130,140, Borderline, and the jump trails in the 150 area are closed for timber harvesting. Upper 8 Track is now closed due to logging. Motorized use is now permitted in Post (thanks, rain!), east side and Middle Mountain. There is a work party on the 140 Trail on Saturday – meet at 9am at Binn's Hill Staging Area.
All other trails are open. Apparently Boulder Lakes is quite overgrown. If you're riding Underwood, please do not park at the trailhead as per request by SDS. Continue past the trailhead 0.5 miles or so to the new parking area. The cows are off Hospital Hill, which means your dog can come along.

Upcoming Events
Monday events include Meditation and Metta with the Trinity Sangha at noon, advanced Tai Chi at the Hood River Adult Center at 1pm, and beginner/intermediate Tai Chi at 2:30 at the Adult Center. Samadhi in White Salmon has $5 yoga at 6pm and Mid-Valley Elementary hosts Zumba at 6:30.
Coming up later this week, Columbia Gorge Wind and Water Association has their annual awards ceremony on Friday night at the Hood River Historical Museum. That's followed by a swap meet on Saturday at Luhr Jensen. There's a work party on the 140 trail in Post Canyon = that one meets at 9am at Binn's Hill Staging Area.

White Sprinter Van of the Week!


Click here for the White Sprinter Van map of the world!!!

Random Morning Thoughts: on vacation.
Click here for the full events calendar.
Have an awesome day today!
Temira