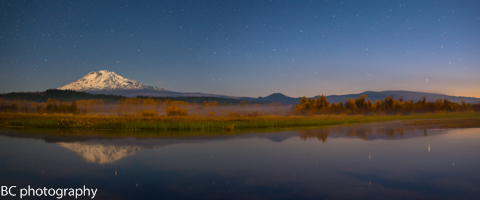 Another resort succumbed yesterday to the Winter that Wasn't: Baker is closed until they receive more snow. In a nice gesture, Meadows is offering $10 lift tickets this week to anyone holding a season pass at any resort. You just have to show your pass to get that price. If you're taking advantage of that deal, here's the weather you can expect for the rest of the week. Continued below the chart…
Mt. Hood Snow Forecast – 5000′

4a-8a
8a-12p
12p-4p
4p-8p
8p-4a
Today
10,000'
Tomorrow
11,000'
The day after
8000'–>6000'
Today will be sunny on Mt. Hood. The free air freezing level (FAF) will be 10,000′, and 5000′ temps will max out around 50 degrees. Wind will be NW 15 in the morning and W 15 in the afternoon. Tomorrow starts off sunny with the FAF around 11,000′. High clouds move in late in the afternoon with max temps at 5000′ in the mid 50's. Wind will be SW 15-20 all day.
We may see some sprinkles or showers starting around 5am Wednesday. The snow level will be 8000′ early, 6500′ midday and 6000′ in the afternoon, for a chance of mixed precip and/or rainbows. A chance of showers continues overnight, but the models are currently showing the bulk of the moisture staying west of Mt. Hood. That may change… Total precip will be .2-.3" water value (WV) during the day, likely as rain, followed by an as-yet unknown amount overnight. Wind will be SW 20 all day.
Sunshine returns for Thursday and Friday, possibly Saturday too. Models disagree on Saturday, with the GFS bringing heavy rain and the Euro sending the moisture north. Both of those models show some rain Sunday. But that doesn't mean it will happen, 'cuz it's still a week out!

Click on my photo to donate and support this forecast.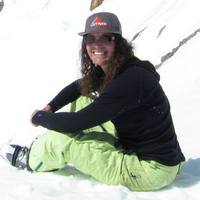 Thank you for using this forecast. Does it save you time, gas money, or help you find more wind, powder, or just plain fun stuff to do? Please make a donation to keep it going! Use it here for free or get on the mailing list for wind for the summer and Mt. Hood snow in the winter. Just click on my photo to donate. The email isn't $99/year. Not $50/year. No, just $12.34 or more gets you on the list for 12 months, and sometimes there are cool prizes. Donate via PayPal/CC by clicking on my happy photo below. Don't PayPal? You can send a check to Temira @ PO Box 841 in Hood River. Thank you for your support, and thank you for trusting my forecast. You guys mean the world to me.
---
Gorge Wind
The wind this morning is light and variable (LTV), but this afternoon looks like a great opportunity for you to get on the water. The river is 42 degrees now, and with a forecast high today in the mid 60's, the 100 rule will be achieved. Expect west wind at 15-18 this afternoon from Steven's Locks to Doug's. Tomorrow starts off LTV, goes to E 20-25 briefly at Rooster midday, and then goes right back to LTV. Expect LTV all day on Wednesday.

Random Morning Thoughts
I just want to give you guys a heads up that I have a very, very busy week this week. I'm going to do my best to get you a forecast every day, but I might miss one or two or maybe even three. I'll do my best if the weather looks questionable, but I'm almost certain I won't have time to write a forecast tomorrow or Sunday.
I don't really have much to say on the subject of being really busy, other than this: Check in once in a while and make sure that you're involved in things that really mean a lot to you. Are you involved in stuff because you feel you "should" or because you "have to"? That's only going to create resentment and resistance and unhappiness in your world. There are a couple of approaches you can take. One, you can walk away from those "shoulds". Two, you can reframe those "shoulds". For example, I'm condo president because I feel like I have to, but also because I want to make sure the place I live stays beautiful and functioning.
So, to recap: walk away or reframe to create a positive vibe. There are other options, of course, but I don't have much time; I have a PT appointment at 8am, so I'd better get a move on. Have a great week!
(don't forget that you're supposed to be writing down something you love about yourself each day this month and putting that nice thought in a mason jar for later…)

Gorge Weather Forecast
It's a clear start to the day, and the warm and sunny weather will be around all day long. Expect temps in the upper 30's early and the mid 60's this afternoon with a bit of westerly breeze and no rainbows. Tomorrow starts off clear. High clouds move in during the afternoon. Temps will be in the upper 30's early and the mid 60's in the afternoon with a very light east breeze.
Wednesday looks mostly cloudy with a chance of sprinkles during the day. Temps will be in the mid 40's early and the low 60's in the afternoon. Expect light wind and a 64% chance of rainbows. Looks like we may see a few showers Thursday morning before sun returns on Friday. There's a chance of rain on the weekend…

White Sprinter Van of the Day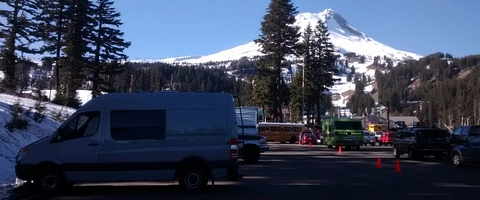 Road and Mountain Biking
Today looks like a lovely day for either mountain biking or road biking. Same goes for tomorrow. It might rain a little Wednesday, so bike today and tomorrow, just in case.


The Clymb: free membership. Cheap gear.
Temira approves. Click to join.
Upcoming Events
Tonight is Monday. That means you can do yoga at the Mt. Hood Town Hall at 6pm or at Yoga Samadhi at 6:30pm. There's Aikido at Trinity on Belmont at 5:30pm. Coming up tomorrow, there's community yoga at Flow at 8am. Tomorrow evening, there's pickup touch rugby at 5pm at the May Street fields, there's a trail run at 6:15pm at Post Canyon, and there's $12 Prime Rib at Cebu. If you're suffering pangs from the Winter that Wasn't, there's a ski movie at Double Mountain on Wednesday evening.
Have an awesome day today!
Temira