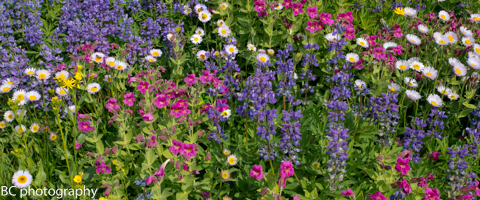 I have nothing to offer you in the way of snow on the mountain, as 2004-2005 continues ten years later. At least the mountains are open for this round of '04-'05. All I have to offer you today is excellent hardpack corduroy on the slopes. If you like to carve, you will like today (I thought the last two days were AWESOME). If you want spring skiing, it should be perfect by Thursday or Friday, as the snow will take a few days to go to corn from hardpack. Continued below the chart…
Mt. Hood Snow Forecast – 5000′

4a-8a
8a-12p
12p-4p
4p-8p
8p-4a
Today
1500'–>3000'
Tomorrow
0'–>1000'
The day after
0'–>5500'
As for the details, expect high clouds to start today with sunshine in the afternoon. The free air freezing level (FAF) will be around 1500′ early and 3000′ in the afternoon. The wind will be light early and N 20-25 later in the day. North wind. Blech. Really hard to forecast accurately…
Tomorrow starts out clear and cold with the FAF at the surface and 5000′ temps in the upper teens. The FAF will rise to just 1000′ in the afternoon with temps at 5000′ in the mid 20's. Wind will be N 20-30 early and NNW 15 in the afternoon.
The weather starts to warm up on Wednesday. Expect sunshine. The FAF will be at the surface early and around 5500′ in the afternoon. Wind will be NNW 15. Expect similar weather through next weekend, unless something changes in the long-range models.

Thank you for using this forecast!
Click on my photo to support it with a donation.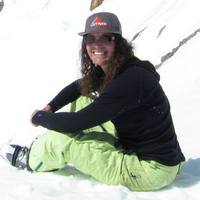 Thank you for using this forecast. Does it save you time, gas money, or help you find more wind, powder, or just plain fun stuff to do? Please make a donation to keep it going! Use it here for free or get on the mailing list for wind for the summer and Mt. Hood snow in the winter. Just click on my photo to donate. The email isn't $99/year. Not $50/year. No, just $12.34 or more gets you on the list for 12 months, and sometimes there are cool prizes. Donate via PayPal/CC by clicking on my happy photo below. Don't PayPal? You can send a check to Temira @ PO Box 841 in Hood River. Thank you for your support, and thank you for trusting my forecast. You guys mean the world to me.
---
Gorge Wind
There's just a touch of a west gradient this morning. That gradient will build today as a weak weather system moves through and high pressure sits off the coast. Models suggest 13-16 this afternoon from Steven's Locks to Doug's. We might see a touch more than that. Water temp 41. High today 55.
Tomorrow brings easterlies at 30-35 at Rooster. Wednesday brings easterlies at 25-30 at Rooster. Thursday and Friday look light and variable.
On the coast for the next three days, you will find northerly wind. I am finding it ridiculous that I am talking about coast northerlies in the middle of winter. Anyway, here's the forecast (north/central/south). Today: 15-20/20-25/30-40, NW 7-9@8. Tuesday: 10-15/15-20/30-35, NW 4@8. Wednesday: 15-20/20-25/25-30, 4@?.

Random Morning Thoughts
When I was younger, I would have been super frustrated by this ski season, just as I was frustrated by windless days or days I spent chasing wind, never to find any. I noticed yesterday that I was dreading the fact that winter might return at some point, leaving me cold, blasted by snow and driving on icy roads. In the same moment, I noticed my joy at the warm sun on my face. The dread was taking away from my joy.
This is more of that "be in the moment" stuff. We really can't change the weather, whether we're enjoying it or hoping for something else. But we can let ourselves fully enjoy it for what it is, and let go of hoping for something different. If something different comes, we can embrace it. I'll sure as heck embrace some powder skiing if it ever comes, and then I'll realize that my previous dread of winter and discomfort was for nothing.
What I'm saying is this: we torture ourselves with difficult emotions over things as silly as weather. Geez. If we're doing it there, how much are we doing it over the bigger stuff? Try enjoying what you've got right now. And see if you can catch yourself hoping or dreading something else. You don't have to change the hope or dread or whatever. Just see if you can see it, and go back to enjoying the warm sun on your skin. P.S. I have a tan on my arms and face. That's ridiculous for this time of year!
(And don't forget that you're supposed to write down something you love about yourself and stick it in a mason jar each day this month…)

Gorge Weather Forecast
I hope you like sunshine, because there will be plenty of that this week and next weekend if nothing changes. Today starts with a few high clouds, but full sun returns by afternoon. Temps will be in the mid 30's this morning and mid 50's this afternoon with light westerlies. No rainbows. Tomorrow starts with temps in the upper 20's (NOAA, your low 30's forecast is wrong) and finishes up near 50. Light easterlies, no rainbows. Wednesday starts in the mid 20's and finishes in the mid 50's. Lighter easterlies that Tuesday, plenty of sun, but still no rainbows unless you make 'em yourself.

White Sprinter Van of the Day
Road and Mountain Biking
About a million people rode Post Canyon over the weekend, despite sub-freezing overnight temps that left the trails thawed and sensitive. Lots of damage to repair. Wouldn't you rather your HRATS spend volunteer time and money building NEW trails, not fixing the damage you and your friends caused? Thought so! If you see below-freezing overnight temps, don't ride Syncline, Post or Whoopdee the next day. Simple rule. Follow it! Try Nestor instead – it's under the trees, and isn't nearly as affected by the freeze-thaw cycle.
In other news… we're going to see another round of freeze-thaw tomorrow and Wednesday, so please consider road biking or gravel biking instead. It will be EPIC this week. If you want to, um, get sick one day this week to go for a long ride, I'd recommend Friday. By then, the trails will have returned to tackalert status, and the highs will be around 60 for SICK cycling. Well, either Thursday or Friday will be sick-day-worthy on the road. Cough. Cough.


The Clymb: free membership. Cheap gear.
Temira approves. Click to join.
Upcoming Events
It's Monday night. There's Aikido at 5:30pm at Trinity in Hood River. There's community yoga at 6pm at Mt. Hood Town Hall. There's another CY class at Yoga Samadhi at 6:30pm. There's community yoga at 8am at Flow tomorrow, and at 5pm at the Mt. Hood Town Hall. There's a headlamp trail run with the tri club at 6:15pm at Post. There's also pickup rugby at 5pm at the May Street ballfields. If you're hungry after all that, there's $12 Prime Rib at Cebu from 5-9pm Tuesday and Two-fer-Tuesday at Sixth Street all evening.
Have an awesome day today!
Temira