---

With the La Nina winter still going strong, Mt Hood Meadows is looking forward to an awesome spring of skiing and snowboarding! You can be part of the team that keeps the season going. Check out www.skihood.com/jobs to apply. Want more information? Visit that link to find contact info for the folks who can tell you more. See you on the mountain soon!

Mt. Hood Snow Forecast – 5000′

4a-8a
8a-12p
12p-4p
4p-8p
8p-4a
Monday
5000′->6500′
Tuesday
6500′->4000′
Wednesday
4000′->1500′
Mt. Hood Snow Forecast

Although the snow level will remain borderline or just plain too high for much of this week, it does look like there's a good chance of snow next Friday and Saturday. For today, expect a cloudy day with a few wet snowflakes or sprinkles during the day and light rain tonight. The snow level will be 5000′ early and 6500′ after 2pm. We'll see just sprinkles during the day. That's followed by 1/3" rain or so between 5pm today and 5am on Tuesday. Wind today will be SW 15 in the morning, picking up to SW 20 after 5pm.
Tuesday looks like another sprinkly day. It's a bit unclear from the models what will happen on Tuesday night. It's possible we'll see an inch or two of snow overnight. Anyway, the snow level Tuesday will be 6500′ pretty much all day and 4000′ after midnight. We'll see 1/5" rain during the day, followed by a wet inch or two of snow after 5pm. Wind on Tuesday will be SW 15-20 for much of the day, rising to SW 30 after midnight.

---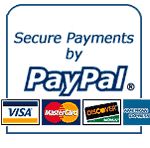 Say "thanks for the forecasts"
by making a donation!
Keep the forecasts coming.

Does this forecast save you time, gas money, or help you have more fun in your life? Make a donation to support continued forecasting, and get the forecast in your inbox each day. Click on the button to donate. The email subscription isn't $99/year. Not $50/year. No, just $12.34 or more gets you on the list for 12 months. Don't PayPal? Send a check to Temira @ PO Box 841 in Hood River. Thank you for your support and thank you for trusting my forecast.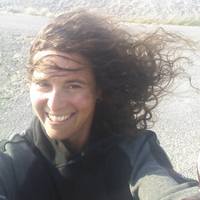 ---
Mt. Hood Snow Forecast, finished
Models are a little mixed on Wednesday. My best guess is we'll see some orographic snowfall, despite the sounding model's insistence on partly cloudy sky. The snow level will be 4000′ in the morning, 3000′ in the afternoon, and 1500′ or less after the sky clears on Wednesday night. We'll see .1-.3" water value (WV) during the day, for 1-2" of new snow, maybe, with sunbreaks mixed in. We'll see a trace of new after dark. Wind on Wednesday will be SW 30 for much of the day, dropping to SW 10-15 in the afternoon and evening.
As of right now, models suggest a sunny day on Thursday. The free air freezing level will be 1500′ or less in the morning and 6000′ in the afternoon and evening. Wind on Thursday will be SW 10 early and S 15-20 overnight. Friday currently looks borderline for snow… if it does snow, it'll be wet and heavy. Saturday, however, is looking snowy. Long ways out to be forecasting, tho, so let's not get too excited yet!

Gorge Wind Forecast
Expect east wind at Iwash (Rooster) Rock at 30mph this morning and 40mph this afternoon with peak westerlies at 25ish at Steven's Locks today. Tuesday starts with E 35 at Iwash and backs off to E 10-15 after 2pm. Wednesday starts with light westerlies. In the afternoon, the wind will pick up to W 12-15 in the western Gorge and W 20-23 east of The Dalles.

Jones, Sauvie's, Coast Beta Test Forecast

If you click right here , you'll find NOAA's coast forecast.

Random Morning Thoughts
Today is the international day of happiness. Those of us who live in the Gorge and play in the Gorge may think happiness arises from the meeting of our body with perfect dirt, dry powder, strong wind, or splashing rapids. While those things can contribute to our sense of well-being, they are fleeting and inconsistently available.
If you're seeking happiness (and who isn't?), there are a few scientifically backed things you can do on a daily basis to give your mood a little bump. 1) Do something nice for someone else (even a compliment is enough!), and notice their gratitude. 2) Write down three things you are grateful for, and reflect on those things at random times during the day. 3) Take a few minutes out of your day to mindfully meditate, pray, or relax into silence.
Notice that all of those things are simple, cost-free, and accessible from within. Happiness doesn't arise from without – it's merely a neural network firing inside your mind-body. If you want more happiness, you just have to fire that network up and let yourself revel in it. May you be happy. Have an awesome day!

Disclaimer required by my grad school program: I am not your therapist (but I could be 40 graduate school credits from now). I am your weather forecaster. Take everything I say with a grain of salt, and consult with your actual therapist about your mental health issues. One other thing: I plan to keep doing this forecast indefinitely, even when I am a therapist.

Gorge Weather Forecast
It's a cloudy start to the day and shall remain that way until late this afternoon when we'll have some light rain. Temps will be in the upper 30's early and the upper 40's this afternoon. East wind. No rainbows. Tuesday looks cloudy and showery. Temps will be in the upper 30's early and the low 50's this afternoon. East wind. No rainbows. Wednesday looks partly cloudy with sprinkles and showers. Temps will be in the low 40's early and the low 50's in the afternoon. Light west wind. 98% chance of rainbows.
For weather specifically directed at travel through the Gorge, please visit Temira's Awesome Travel Advisory Service on Facebook.

Road and Mountain Biking
I went for a ride on the Twin Tunnels yesterday (the parks people cleaned it up, by the way, and the pavement was clear as of yesterday) and there were about one gazillion people at Syncline. Perhaps you were one of those people? There's also some riding on Hospital Hill (unclear exactly what is open). Post is covered in downed trees and snow still, although Mobius is clear of snow and tacky in the clearcut – you'll have to ride the road to get there. Definitely a better place for a jog than a ride right now.

Upcoming Events
It's Monday, and there's meditation at Trinity Natural Medicine at noon. There's a walking happiness group that leaves One Community Health in The Dalles at 5pm, there's Kickball at Daubenspeck Park at 6, free yoga at Samadhi at 6, Pickup Basketball at the Mt. Hood Town Hall at 6:30, free Zumba at St. Francis House in Odell and at the Parkdale Community Center, and YogaFaith (Christ-centered yoga) at Pure Yoga in The Dalles.
Have an awesome day today!
Temira