The best snow forecast for Mt. Hood. The best wind forecast for the Gorge.
Support it with a contribution!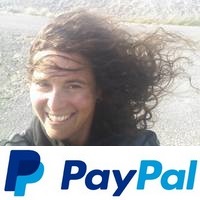 Thank you for using this forecast. Writing it takes 60-120 minutes a day; I can only keep it going with your generous financial support. Make a contribution or subscribe and get it in your inbox with bonus material. What's that cost? Not $99 a year. Nope. Not $49. Contribute $19.99 or more, and you're on the list for a year. People are added to this list on Thursday and Sunday. Thanks for your patience! Click below to contribute and keep the forecast going for everyone, nearly every day.
Credit card payments use this button
Click here to use your PayPal
Venmo: @theGorgeismyGym
Snail Mail: Temira Lital, PO Box 841, Hood River, Oregon 97031
(note: I am not a non-profit entity. The only way to accept credit cards with a user-defined amount is to use the 'donate' button. Thanks for understanding!)

Auto-renewing subscription. New! Awesome!
The Forecast
Today's Gorge Wind – these are ranges for the average speed, not a predicted wind range. =)

Your favorite beach
Dawn
Patrol
9am-
11:30a
11:30a-
3pm
3pm-
dusk
Rooster Rock
E10-15
E10-15
calm
LTW
Steven's Locks
E10-15
E10-15
LTV
W16-19
Swell-Hood River
calm
calm
7-10+
16-19
Lyle to Doug's
calm
calm
calm
16-19
Rufus, etc.
LTV
LTV
10-15
20-23
Roosevelt & Arlington
LTV
LTV
LTV
LTV
Gorge Wind Forecast
Well, reality certainly beat gut instinct yesterday, and it beat it by enough that folx were out kiting in the easterlies at Viento. Today's picture is more obvious, but quite hot. We're back to stronger westerlies through Wednesday or Thursday, and then it's back to heat for next weekend.
Monday morning starts with an easterly gradient of 0.05 between PDX and DLS. Easterlies will be in the 10-15 range between Rooster and Viento this morning. Around 1pm, the gradient turns onshore. Expect 7-10 from Stevenson to Viento around 2pm. The wind builds to 15-18, perhaps a touch more. From Stevenson to The Dalles by mid to late afternoon. Evening westerlies hold in the teens in the west and pick up to 20-23 from Avery to Rufus. East of there, the wind will be light and variable all day with temps over 100F. Hood River: 98F. River flow: 162k. River temp: 63F.
Onshore flow between the coast and the metro area moderates temps on Tuesday and leads to stronger westerlies through the Gorge. Dawn Patrol wind will be 25-28 between Viento and Mosier with 10-13 to the east. Models suggest the wind will dip just a bit, to 23-26, late morning and extend all the way from Stevenson to Arlington. Western Gorge wind drops to 16-20 mid afternoon. Mosier to Arlington lead the way with 25-28 until dusk. High temp for Hood River: 87F.
Hump Day keeps the westerlies flowing. Dawn Patrol kicks it off with 21-24 from Viento to Mosier with 8-11 east to Arlington and west to Stevenson. Late morning: 21-24 from Stevenson to Mosier with 11-14 east to Arlington. The wind holds like that until the evening, when models suggest a bump to 24-27 between Mosier and Arlington and a dip to 16-19 from Stevenson to Hood River. High temp: 87F.
Westerlies continue in the mid-20's on Thursday. It's likely they'll shut down in response to the next heat wave slated to arrive next weekend. Have a great week!
Coast, Jones, Sauvie's
Coast (north/central/south, waves. Wind direction north unless otherwise noted. Swell forecast from NWS.) Monday: NW15/NW10-15/LTV, W swell 5′ at 9 seconds. Tuesday: N15/N15-20/LTSW, W 6′ @ 10. Wednesday: NW10-15/N20-25/N15-20, W 6′ @ 10. Jones Monday: 15-18. Tuesday: 15-18. Wednesday: 11-14. Sauvie's Monday: 9-12. Tuesday: 11-14. Wednesday: 10-13.
Mt. Hood Weather forecast
On vacation unless some wintry weather happens.
Hood River Weather Forecast
Clear sky this morning stays that way. Temps will be in the upper 50's early (open windows!) and upper 90's later (close them). Light easterlies early. Moderate westerlies in the afternoon. NO rainbows. Tuesday may start with some high clouds. It turns clear midday and picks up some high clouds and/or cumulus in the afternoon. Temps will be in the upper 60's early (warm!) and upper 80's later (hot!). Strong westerlies. No rainbows. Wednesday looks sunny. Temps will be in the upper 50's early and upper 80's later. Moderate to strong westerlies. No rainbows.
Looking for a complete Columbia Gorge forecast? Looking for more humor in your weather? Obscenities? You're looking for my TATAS: Temira's Awesome Travel Advisory Service on Facebook.
Cycling
Trail guesses: Whoopdee, dry; Post,, mixed; 44 Road, good. Falls Creek: good. From the 44trails.org website… Open trails: Eightmile, Fifteenmile, Bottle Prairie, Dog River, Superconnector, Cedar, Knebal, Cooks (to 1.5 miles above the 4410 road), 450 to the junction with 15 mile, Underhill. Upper 450: patches of snow and 10 trees down.
Maple Road in Post Canyon is closed. DO NOT drive past the closed signs. If you do so, you will jeopardize TRAIL access for the entire summer. This is the road that runs to the west, just north of the Binns/Riorden intersection. Also, the trail from the bottom of Post Canyon to Seven Streams Staging Area is now closed. It's on private land. Respect the closure. Surveyor's Ridge: clear of snow and trees. Other 44 Road Trails: clearing in progress. Cows are out on Hospital Hill. No parking at the corral. No dogs on the trails. No exceptions. Please respect the wishes of the landowners – they let us use their land, and in return, we respect their rules! New Whoopdee: open.
Local Events
Friday is "Pride in the Park" at the Hood River Waterfront Park. That's a celebration of all people and stuff LGBTQPKIA+. The Strawberry Fields Ultramarathon is in Stevenson (?) on Saturday and Sunday.
Mountain View Cycles women's ride is every Thursday, bottom of Post at 5:30pm. They have an all-genders ride at 6pm on Wednesday, end of the pavement on Post Canyon Road. Their shop road ride leaves at 9am on Saturday for a 2 hour ride. Dirty Fingers has the Post n' Pint on Thursday evenings at 5:30pm from the shop. They also have the women's Post n' Pinot Wednesday evening at 5:30pm from the shop. Oregon E-Bikes has ladies' rides at 7:30am Sunday and Monday. The Small Boat Group does paddles every Thursday evening at 6pm. Hatch laps are the latest thing they do.
Other weekly events. Tuesday night there's meditation with the Pacific Hermitage Monks at 5:15 (1 hour) and 6:30 (30 minutes followed by a talk) at Yoga Samadhi in White Salmon. Triathlon practice with the Tri Club is Tuesday at 6pm at West Mayer State Park. Sailboat races happen Wednesday night from the Hood River Marina.
Sprinter Van of the Week!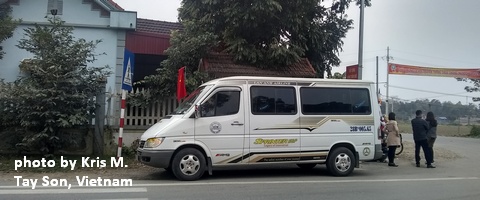 Click here for the Sprinter Van map of the world!!! Have an awesome day!