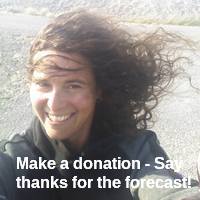 Get the email free through the end of February – try it out! Click here.

Thank you for using this forecast. I offer it freely so you can have more fun and plan your life. It does take significant time and energy to produce. If you find yourself using it often, or if you feel your life is enhanced by this information, please make a donation. I count on your support to pay my bills, and am deeply grateful to you for choosing to help support me. You can get this forecast via email by donation. The email subscription isn't $99/year. Not $50/year. Donating $12.34 or more gets you on the list for 12 months. Click on my photo to donate. Don't PayPal? Send a check to Temira @ PO Box 841 in Hood River. Thank you for your support and thank you for trusting my forecast.
Mt. Hood Snow Forecast – 5000′

4a-8a
8a-12p
12p-4p
4p-8p
8p-4a
Monday
0′
Tuesday
0′
Wednesday
0′
---
Mt. Hood Snow Forecast

Mt. Hood did all right with this last storm system. Over two feet of snow fell at 5000′, making for a whole new mountain! The weather looks mostly dry this week, but the ECMWF and GFS both have another round of intense snowfall on the schedule for next weekend. This week's dry weather should be cold enough to keep the snow in excellent shape for both alpine and Nordic skiing.
For Monday, light snowfall starts the day. The sky turns clear by afternoon. The snow level will be 0′ all day. Temps will be in the single digits today, and perhaps in the teens this afternoon. No accumulation of new snow. Wind will be N 10-20 in the morning, NW 20 in the afternoon, and NW 10 after midnight.
Tuesday's forecast is complicated by model disagreement. There will probably be high clouds, and there may be light snow (up to an inch or two) overnight. The snow level will be 0′. Temps will be in the single digits or low teens. Wind will be NW 10 early, W 10 in the afternoon, and N 10 overnight.
Wednesday is also complicated by disagreement. There may be flurries early. There will most likely be sunshine in the afternoon and partly cloudy sky overnight. Snow level will be 0′. Temps will be in the single digits or teens. Wind will be N 10 in the mornign and light and variable in the afternoon. Thursday looks partly cloudy. The next round of snow arrives late Friday.

Random Morning Thoughts
We all have circumstances that "drive us crazy." Here's the thing: the crazy arises inside of us, not from outside of us. Don't get me wrong – there are plenty of situations that suck. There are times where we feel powerless. Irritated. Furious. Sad. Those emotions are totally fine, but sometimes they aren't warranted by a situation, or sometimes they are more intense than necessary.
When you find yourself saying, "this is making me crazy," notice what exactly is making you crazy. What are you telling yourself? What thoughts are arising? What memories are being evoked? What feelings are present?
See, if the situation is making you crazy, there's a good chance you can't change it. You can only change your reaction. You can do this by developing insight. Cultivating less activating thoughts. Sitting with the underlying feelings. And you can do this. I know you can. May you be happy. Have an awesome day.

Disclaimer required by my grad school program: I am not your therapist, but I am seeing clients at this time at Comprehensive Healthcare in White Salmon. In the meantime, I am your weather forecaster. Take everything I say with a grain of salt, and consult with your actual therapist about your mental health issues. One other thing: I plan to keep doing this forecast indefinitely. Forecasting and counseling are both deeply meaningful and nourishing to me.

Gorge Wind Forecast
For Monday, we'll have east wind at 20-25 this morning near Rooster Rock with light and variable wind after noon. Tuesday looks like E 10-15 all day. Wednesday starts with E 25-30, holds for much of the day, and backs off to E 20-25 in the afternoon.

Gorge Weather Forecast
We're starting out cloudy this morning as the low pressure system that caused yesterday's snow has yet to move far enough south to draw in cold, dry air. And that's why temps are in the upper 20's this morning, rather than teens. Temps will max out around 33 today under clear sky. Light east wind. No rainbows. Tuesday looks clear. Temps will be in the teens early and mid 30's in the afternoon. Light easterlies. No rainbows. Wednesday looks much like Tuesday, but perhaps the low temp will just be in the low 20's. East wind. No rainbows. That's one version. The other version is the one favored by the NAM and ECMWF, where light snowfall moves through on Tuesday night.
For weather specifically directed at travel through the Gorge, please visit Temira's Awesome Travel Advisory Service on Facebook.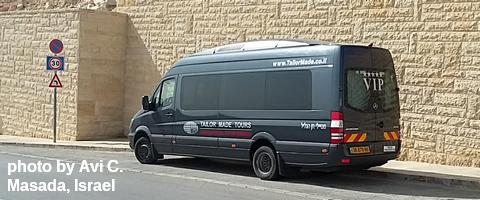 White Sprinter Van map of the world!!!
Road and Mountain Biking
We are now in a freeze thaw cycle. What does that mean for trails? If it was below freezing last night and it is above freezing now or sunny, do not ride. You will do massive damage to the trails. You will also coat your bike in sticky mud. Go do something else, like skate skiing or hitting the gym or trainer.

Upcoming Events
For Monday, there's meditation at noon at Trinity Natural Medicine. There's $5 Tai Chi at the Hood River Adult Center at 2:30. This evening at 6pm, there's community yoga at Samadhi in White Salmon. At 6:30, there's community yoga at the Mt. Hood Town Hall and community Zumba at St. Francis House in Odell. There's YogaFaith (Christ-centered yoga) in The Dalles at 6:45pm.

Click here for the full events calendar.
Have an awesome day today!
Temira