Random Morning Thoughts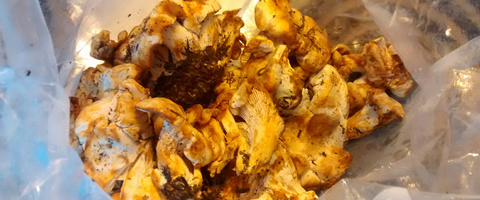 I spent yesterday riding my bike. Now, I know that doesn't sound very different than what I normally do, but this was a 50 mile mountain bike ride with my Dirty Fingers family. I'd been riding for about 7 hours when I heard yelling and banging and the sound of metal pounding on metal. I came around a dusty corner to find… a metal fighting cage in the middle of the woods, a woman in black leather on a swing 15 feet above the ground, and 20 people holding weapons, dressed in black and leather with painted faces.
They forced me into the cage, where I fought for my life against a large-breasted woman with tattoos and a mohawk. She tossed me to the dust, turning my all-white spandex AngelKit to dusty brown. But she didn't know my secret weapon: I'm best on the ground, because I studied Gracie Jujitsu many years ago. She didn't stand a chance. I rolled on top of her and pinned her until she screamed for mercy. With my victory, my release was secured, and I continued on my ride. (after eating some really delicious baby back ribs supplied by Riverside Grill and chugging some chocolate milk – ride fuel of champions)

Thank you for using this forecast!
Please donate to support it!
Thank you to everyone for using this forecast. Does it save you time, gas money, or help you find more wind, powder, or just plain fun stuff to do? Please consider making a donation to keep it going! Use it here for free or make a donation and get on the mailing list for wind for the summer and Mt. Hood snow in the winter. It's not $99/year. Not $50/year. No, just $12.34 or more gets you on the list for 12 months. Do it via PayPal/CC by clicking on my happy photo below. Don't PayPal? You can send a check to Temira @ PO Box 841 in Hood River. Thank you for your support, and thank you for trusting my forecast. You guys mean the world to me.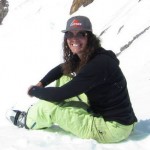 ---
Gorge Wind
I'm so distracted by the prospect of rain that I can hardly concentrate enough to write the wind forecast. We do have some nice gradients this morning, or at least we did at 7am: .11 (pdx-dls) and .06 (dls-psc). That'll give us gusty, up-and-down 22-25 from now 'til noon at Swell and Mosier, likely building to that range briefly all the way to Rufus before backing off out east this afternoon. In the afternoon, expect 18-22 from Stevenson to Doug's.
Tomorrow, Tuesday, looks light and variable (LTV). Expect another round of LTV on Wednesday.
Out on the coast, you will find south wind this week. Today will be S 10 with a W swell 5@10. Tomorrow will be S 30+ with a W swell 4@9. Wednesday looks like S 20-25 with W 10@15.

Today's Gorge Wind – these are ranges for the average speed, not a predicted wind range. =)

Your favorite beach
Dawn
Patrol
9am-
11:30a
11:30a-
3pm
3pm-
dusk
Rooster's Rocks
goodbye
tan
boobs and
buttocks
Steven's Locks
W 17-21
17-21
17-21
17-21
Hatchery/White Salmon Sandbar (minus a few for Hood River)
22-25
22-25
22-25
17-21
Doug's, Lyle, Rowena
16-19
16-19
21-24
17-21
Rufus, etc.
16-19
21-24
16-19
16-19
Roosevelt, etc.
13-16
13-16
13-16
13-16
Temira's sail: 35-40: 2.9 / 30-35: 3.2 / 26-30: 3.5
23-26: 4.0 / 20-23: 4.5 less than 20: something bigger!
Tonia's kite: 35-40: 4m / 30-35: 4-6m / 26-30: 5-7m
23-26: 7-9m / 20-23: 8-10 / 15-20: 10-12 / 10-15: 13-15.
Gorge Weather
RAIN!!!! Rainbows! Expect a cloudy day today under a somewhat unstable atmosphere. As a cold front pushes in this evening, expect rain overnight. Not a lot of rain, but some. Temps will be in the low 60's early and low 80's this afternoon with high humidity. Tuesday looks cloudy with occasional showers and a 35% chance of rainbows. Temps tomorrow will be in the mid-50's early and upper 70's in the afternoon. A big ol' cold front pushes in late Tuesday for heavy rain Wednesday-Thursday. Temps Wednesday will be in the mid 50's early and low 70's in the afternoon with a 69% chance of rainbows somewhere in the Gorge. Rain continues on Thursday.

White Sprinter Van at the IngerUcker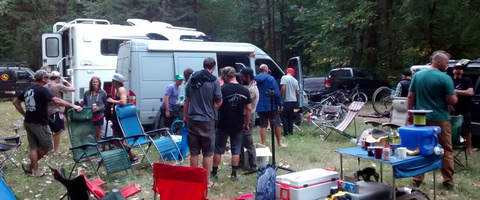 Road and Mountain Biking
Rain, rain, it's on it's way. Lots of rain so we can play. Perfect dirt coming soon to a trail near you! If you want to road ride, do it today or midday tomorrow, because the rain is coming.


The Clymb: free membership. Cheap gear.
Temira approves. Click to join.
River Levels / Fish Counts/Cheezburger Update
The John Day Dam is reading 60kcfs. The Dalles Dam is putting out 68kcfs. There are two river-wide logs on the White Salmon: 1 just below Cave Rapid on the Middle and one below Cave Wave on the Lower. Cheezburger is AWOL. There were 21,444 Chinook, 4296 Coho and 2941 Steelhead over Bonneville Dam yesterday. Columbia river temp is 67 degrees.

Interesting is simple: an afternoon or evening of 20 different people each talking for 3-minutes about something they love/hate/do/did/know/care about/obsess over. It's like TED talks, only quicker, quirkier, and just plain more fun! Past topics include: "Why Kale will save us", "Why I drink my own urine", "Living with the knowledge of your impending death", and "Gone with the Wind in 3 minutes". November 15th. Mosier School. If you're interested in speaking, we want you. Application deadline is September 22nd (but we might just extend it). Click on the headline above for more details about Interesting. You'll find the speaker application form on that page too. Fill it out and send it to me.

Events – email me if I've missed any outdoor-related events
If you want to start the week relaxing, there's community yoga, free or by donation at Yoga Samadhi in White Salmon at 6:30 tonight. Tomorrow night brings a downriver whitewater kayak race on the White Salmon, pickup touch rugby at the Hood River Marina at 5:30, and triathlon practice at Mayer Park at 6:15. Outside music at the ruins is done for the season, but you can catch some tunes insdie this week.
Coming up this weekend, it's Hops Fest, the last Oregon Enduro Series mountain bike race at Sandy, and the Wasco Salmon and Steelhead tournament.
Have an awesome day today!
Temira