Today's Gorge Wind – these are ranges for the average speed, not a predicted wind range. =)

Your favorite beach
Dawn
Patrol
9am-
11:30a
11:30a-
3pm
3pm-
dusk
Rooster Rock
light
E 10-15
E 15-20
E 5
Steven's Locks
light
E 10-15
E 15-20
E 5
Hatchery/Wunderbar
light
light
light
light
Doug's, Lyle, Rowena
light
light
light
light
Rufus, etc.
light
light
light
light
Roosevelt, etc.
light
light
light
light
---
Gorge Wind Forecast

It's looking mighty calm on the river this morning. As the heat low sits over the western valleys this morning and cold high pressure sits in the desert, we'll have easterly flow in the Gorge. By late morning, the Rooster Rock to Home Valley stretch will have east wind at 15-20. The wind will fade after 1pm, becoming calm by 5pm. Other areas of the Gorge will see calm to light wind today.
Tuesday sees a trough of low pressure move towards BC and then begin to slip south during the day. Despite a calm start, the wind will be strong enough in the afternoon to get you on the water. Expect zero wind to start the day. By 11am or so, the Cascade Locks to Swell stretch should be at 10-13. After 2pm, the wind will pick up to gusty 20-23 between Cascade Locks and The Dalles.
The low pressure trough will move over the Northwest on Wednesday, dragging low clouds into the western half of the state and knocking max temps down about 10 degrees. As usual, this will bring up the westerlies: we'll see 10-13 early near Cascade Locks with 20-23 between Viento and The Dalles and 7-10 futher east. By midday, the wind will be at 22-26 between Cascade Locks and Rufus with the strongest wind near Doug's and Avery, where 25-28 seems likely. Arlington will max out at 20-23 on Wednesday.
Thursday currently looks like gusty 22-25 out of the west and Friday looks like 12-15.
As far as I know, the Columbia River remains closed to all vessels (including you) between approximately Home Valley and the Narrows (River mile 154 to 158), unless you have the explicit permission of the Captain of the Port. You also must remain 500 yards from fire air support from Cascade Locks westward. In other words, it's probably best if you don't windsurf, kite, SUP, paddle any downwind floating object, or take out your sailboat anywhere along the Eagle Creek Fire.

>
Does this forecast save you time, gas money, or help you have more fun in your life? Make a donation to support continued forecasting, and get the forecast in your inbox each day. Click on the button to donate. The email subscription isn't $99/year. Not $50/year. No, just $12.34 or more gets you on the list for 12 months. Don't PayPal? Send a check to Temira @ PO Box 841 in Hood River. Thank you for your support and thank you for trusting my forecast.
Jones, Sauvie's, Coast Beta Test Forecast

Jones Monday: no. Tuesday: 16-19. Wednesday: 10-13. Sauvie's Monday: 10-13. Tuesday: 12-15. Wednesday: 10-13. Coast (north/central/south). Monday: 20-25/25-30/30+, W swell 6′ at 10 seconds. Tuesday: 15-20/20-25/30+, W 6′ @ 10. Wednesday: 5-10/15-20/30+, NW 4′ @ 9.

Random Morning Thoughts
I was reading a book on meditation last night, and I got to thinking about ways we can be efficient in minimizing our suffering. Meditation is a tool for reducing suffering. So are communication, self-regulation, coping skills, and social networks.
We often spend our lives putting out fires, so to speak. We get in a fight and make up for that one conflict. We process a particular loss and move on, ignoring all the prior losses that are intertwined. We treat a symptom (high blood pressure, for example), rather than treating the cause (lack of activity, perhaps).
We can change things for the better, permanently, by looking at the causes of our troubles. When we fight about, for example, the division of work in the house, we're probably fighting about something else: a feeling of being unsupported, for example. If we can address that underlying concern and restructure things so we feel better, a whole host of circumstances will change.
Same goes with our minds in general: our emotions, our lives, our relationships can overwhelm us. By focusing on the big picture – coping skills, self-regulation, self-care, mindfulness – we can impact all of these aspects of life at once.
Putting out each crisis is like trying to fight just one front of a fire. When we develop a master plan, we can contain the whole mess and put it out, possibly for good. What tools do you have? What coping skills can you appropriate from your friends? Aim your efforts at the big picture, at the process of your life, and all those little crises will become easier to manage. Have an awesome day.

Disclaimer required by my grad school program: I am not your therapist (but I could be 27 graduate school credits from now). I am your weather forecaster. Take everything I say with a grain of salt, and consult with your actual therapist about your mental health issues. One other thing: I plan to keep doing this forecast indefinitely, even when I am a therapist.

Gorge Weather Forecast
It's less smoky this morning than it's been lately, and easterly flow today should help clear things out more. Temps will be near 50 ealry and in the upper 80's this afternoon. Light easterlies. No rainbows. Tuesday might see some high clouds. Temps will be near 60 early and in the mid 80's in the afternoon. Moderate west wind. No rainbows. Wednesday looks cloudy in the west. Temps will be in the low 50's early and low 70's in the afternoon. Moderate west wind. No rainbows. The GFS is actually suggesting we'll see some real rain on Monday.
For weather specifically directed at travel through the Gorge, please visit Temira's Awesome Travel Advisory Service on Facebook.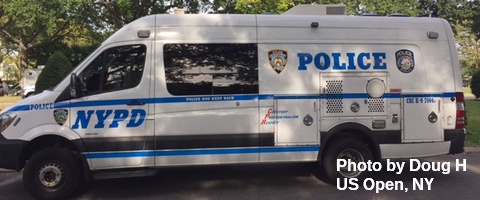 Road and Mountain Biking
Post Canyon, Hospital Hill, Whoopdee, Underwood, and all other trails on Hood River County, Kreps, and SDS lands remain closed due to extreme fire danger. Everything you can ride along I-84 is currently closed or inaccessible. Falls Creek is now closed from the top due to fire. Not sure about the bottom.Open trails in the area: Syncline, Buck Creek, Nestor Peak, and anything along the 44 Road or Highway 35. The air quality has been much better once you get away from the actual Gorge, so consider a drive to get away from the smoke before you hop on a bike.

Upcoming Events
Today's community events start off with $5 Tai Chi at the Hood River Adult Center at 2:30. There's pickup kickball at 6 at Daubenspeck Park. There are three by-donation yoga classes this evening: 6pm at Samadhi, 6:30 at the Mt. Hood Town Hall, and 6:45 at Pure Yoga in The Dalles. There are also two free meditation classes today: 12pm at Trinity Natural Medicine and 7pm at Bethel Congregational in White Salmon.
If you're looking for better-quality air, here are some hints: it's been a lot better up near Parkdale and Mt. Hood the last few days. Buck Creek and Nestor Peak were also good a couple of days ago, despite smoky air for the first ¼ mile. With east wind in the forecast today, the air should clear out even more this afternoon.
Click here for the full events calendar.
Mt. Hood Snow Forecast
The Mt. Hood snow forecast is currently on vacation. It will stay on vacation until I deem it to be close enough to winter that we need a Mt. Hood snow forecast. Be safe out there on the snow this summer!
Have an awesome day today!
Temira