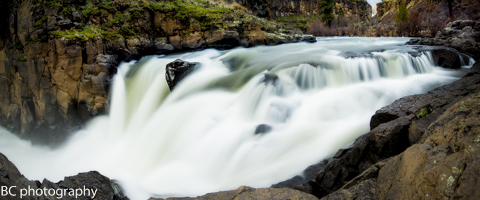 This morning is warm and high overcast on Mt. Hood, but don't you worry: snow is coming, just in time for Meadows to not be open Monday through Thursday. Expect increasing clouds today with the snow level dropping from 8000′ this morning to 5000′ when the precip hits around 5pm to 1500′ overnight. We'll see about .8" water value (WV) tonight, for 6-8" of new snow. Wind today will be SW 30 for much fo the day, switching to W 30 late in the evening. Continued after the chart…
Mt. Hood Snow Forecast – 5000′

4a-8a
8a-12p
12p-4p
4p-8p
8p-4a
Today
8000'–>1500'
Tomorrow
1000'–>2000'
The day after
1500'–>2500'
Tomorrow brings leftover snow flurries that decrease during the day. By evening, the sky will be clear. The snow level tomorrow will be around 1000′ early and 2000′ in the afternoon with .1-.2" WV during the day. That'll give us 1-2" of new snow. Wind will be NW 35 for much of the day and W 30 in the afternoon.
Wednesday looks sunny. The free air freezing level (FAF) will be 500′ early and 5000′ in the afternoon. Wind will be NW 15-20, turning to N 10-15 in the afternoon. Thursday looks sunny and warm with the FAF at 10,000′ and light and variable wind.

Donate and keep the forecast going!
(contribute to Temira's grad school, bike repair and coffee fund)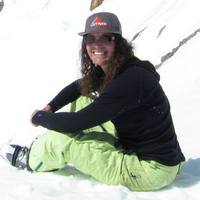 Thank you for using this forecast. Does it save you time, gas money, or help you have more fun in your life? Make a donation! Get your forecast here for free or donate and get on the mailing list for year-round wind forecasts and ski season snow forecasts. Just click on my photo to donate via PayPal or credit card. The email isn't $99/year. Not $50/year. No, just $12.34 or more gets you on the list for 12 months, and sometimes there are cool prizes. Don't PayPal? Send a check to Temira @ PO Box 841 in Hood River. Thank you for your support, and thank you for trusting my forecast.
---
Gorge Wind
We're starting off the week with a light east gradient and light and variable wind. As a strong cold front moves in this afternoon, we'll see the westerlies pick up. This isn't an ideal setup by any means, but it's going to be enough to get you on the water if that's your aim today. Expect 15-18 through pretty much the whole Gorge by 2pm. During mid to late afternoon, we'll see a shortlived burst of 23-26 from Stevens' Locks to Mosier with longer-lasting 26-30 from Lyle to Arlington.
High pressure off the coast follows this front's passage, giving us 28-32 from Mosier to Arlington for much of the day tomorrow. The western Gorge, from Steven's Locks to Hood River, will likely be showery tomorrow, at least for the morning, leaving us with gusty 10-15 in that section of the river. But hey, if you're there, you might get to kite or windsurf with the rainbows.

Random Morning Thoughts
jnmmmmmmmm. That wasn't me. That was the cat I'm fostering. What is it about cats that they like to lie on the keyboard and get in the way of us getting our work done? And now you're wondering why I'm fostering a cat, I suppose.'/;;;;;;;;;;;;;;;;;;;;;;;;;;;;;;;;;;;;;;;;;;;;;;;;;;;;;;;;;;;;;;;;;;;;;;;;;;;;;; (dang cat).
Columbia Gorge Cat Rescue fosters out cats until they get adopted. This is a great way to try out being a pet owner. It's also a way to have a temporary pet during times when you might need one.
Honestly, I'd rather be a crisis human foster parent. But I don't have space in my life, or my condo, for a kid right now. Maybe you do? If so, contact The Next Door, because the Gorge is in desperate need of foster homes.

Gorge Weather Forecast
It's mostly clear with some high clouds this morning. We'll see more clouds as the day goes on with rain starting by 5pm. Temps will be in the mid 30's early and the low 60's in the afternoon. Light wind early, strong wind late, 38% chance of rainbows.
Tomorrow will be cooler and windier. Temps will be in the low 40's early and the mid 50's in the afternoon. Expect very strong wind all day and a 89% chance of rainbows. Wednesday looks sunny. According to NOAA, temps will be in the upper 30's early, but I think it'll be colder. Let's call this a frost alert for Wednesday morning. By afternoon, temps will be in the low 60's with light wind. Thursday looks sunny and warm with a high near 70. Light wind. No rainbows.

White Sprinter Van of the Day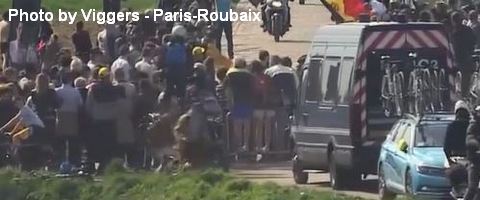 Road and Mountain Biking
I got several reports that Post was a muddy mess yesterday. I also got several reports that there were tons of people riding Post. Syncline would be your best choice today. There's fresh snow on Surveyor's, and that means there's fresh snow on the 44 Road trails too. There will be more fresh snow after tonight. In road biking news, today and tomorrow will be very windy, especially in the afternoon. Wednesday afternoon looks good, and Thursday looks epic: light wind and 70 degrees.


The Clymb: free membership. Cheap gear.
Temira approves. Click to join.
Upcoming Events
Today is Monday. That means you can do Tai Chi at the Mt. Hood Town Hall at 1pm. There's Aikido at Trinity at 5:30. There's community yoga at the Mt. Hood Town Hall at 6pm, and there's community yoga at Yoga Samadhi at 6:30pm. Coming up tomorrow, there's community yoga at Flow at 8am. There's pickup touch rugby at the Hood River Marina fields at 5pm, and there's at trail run at 6:15pm in Post Canyon. After you do all that tomorrow night, there's Prime Rib for $12 at Cebu.
Have an awesome day today!
Temira