Random Morning Thoughts
I was skimming the Hood River Weather chatroom yesterday, and came across the following about the Twin Tunnels trail: "…A group of riders were coming up [the hill in Mosier on the Twin Tunnels trail] – chatting and spread out across the entire roadway. I was able to shout at the group and they moved over. My wife riding with a friend was not so lucky. Coming around a bend they were surprised by the group (still filling the roadway), and my wife crashed trying to stop and avoid the riders. She went to the emergency room. If you are riding as a group please stay on your side of the road." Agreed. 100%. Same thing's happened to me.
I think speaks to a bigger problem of lack of courtesy and a sense of entitlement, both of which lead to less compassion for and understanding of those around us. If you are overstepping the bounds of what is fair, what is reasonable, and what puts others in a worse position, rather than leading to win-win, consider reevaluating your actions and giving more and taking less. Maybe that refers to taking the entire 20′ of a trail, having your dog off leash at places with leash laws (like the Twin Tunnels), or maybe there's a bigger picture of money, land, residences, power, privilege, etc. Here's a interesting read, if you are blessed with more than most people around you.
Do you find this forecast useful? Hooray! It's pledge drive month!
Thanks for coming here for your forecast. It's time for the annual pledge drive! "WHAT?", you say, "I thought this was free!" It is, but it takes lots of time. It's my job, and you're my employers! Here's the deal: Every day someone has to pledge. If not, no website forecast the next day: only the people on the email list get their forecast. Want on that list? Make a donation. Do I save you gas? Find you more fun? Entertain you? The email list is not $99/year. Not $50/year. No, just $12.34 or more gets you on the list for the next year. Anything over the minimum feeds my coffee and bicycle addictions and makes me feel loved, and god knows we all need to feel loved. Do it via PayPal/CC by clicking on my photo. And thank you so much for your support. Don't PayPal? You can send a check to PO Box 841 in Hood River. Thank you for your support. It means the world to me.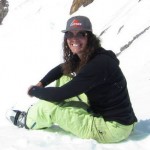 Tomorrow's forecast status:

Thank you to Big Winds / Steve G., Mark M., and Christin C. for tomorrow's forecast!
And thank you all for using this forecast!
Today's Gorge Wind – these are ranges for the average speed, not a predicted wind range. =)

Your favorite beach
Dawn
Patrol
9am-
11:30a
11:30a-
3pm
3pm-
dusk
Rooster's Rocks
cloudy
there
this
morning
Steven's Locks
5-10
10-13
15-18
19-23
Hatchery/White Salmon Sandbar (minus a few for Hood River)
17-21
21-24
23-27
gusty
23-26
Doug's, etc.
17-21
21-24
23-27
24-28

Rufus, etc.

13-16
13-16
21-24
23-27

Roosevelt, etc.

13-16
13-16
15-18
18-21
Gorge Wind
Today, and the rest of this week, we will be blessed with more wind than most people. Unfortunately, we cannot box that up and ship it away to share with wind-starved folks in the rest of the world, so they will all have to come here so we can share the water space with them!
Expect westerlies through the whole Gorge at 17-22 this morning, driven by gradients starting at .13 (pdx-dls) and .07 (dls-psc). Looks like that eastern Gorge gradient will back off by late morning as the wind picks up in the western Gorge. Expect a quick rise to 23-26 from The Hatch to Doug's, filling in at Stevenson around noon. Then expect a jump to 24-28 from The Hatch out to Rufus this afternoon.
Tomorrow sees a ridge build for less wind and more heat, but still plenty of wind to use the Columbia for a cooldown: 10-13 early in the morning from Stevenson to Mosier picks up to 15-18 midday and 21-24 late in the day from Stevenson to Doug's with the late day session at the Hatch being rather gusty and a bit lighter (like it almost always is).
If the long range forecast is correct, we'll see an upper teen to low twenties start on Wednesday followed by 26-30 in the afternoon. Both Thursday and Friday appear to be 28-32+, and the weekend (we know how much faith we should have in this forecast, right?), appears to be 26-30+.
Ok. Remember that I said that, and let's see how accurate the long-range models were when we get closer to the weekend.
Advertising Worth Reading
Cascade Acupuncture Center

Cascade Acupuncture Center is open 6 days per week (Saturdays in Hood River) between their three Gorge locations: Hood River, The Dalles and Stevenson. They work as a team of Licensed Acupuncturists, Licensed Massage Therapists and Office Staff, offering Acupuncture, custom Chinese herbs, allergy elimination, and massage. You can get a free 15 minute consultation and stress reduction treatment and insurance check. Heal faster from sports injuries. Have less pain. Go visit CAC.
Gorge Weather
Yesterday's spectacular thunderstorms didn't end up so spectacular because early cloud cover inhibited heating, and heating drives instability. Still, there were some nice thunderstorms yesterday. Inciweb and NWCC aren't showing any new wildfires, so that's good. There is one fire near Maupin that started on 7/12.
There will not be thunderstorms today, as the atmosphere has stabilized. We'll see muggy weather, with temps in the upper 60's early and upper 80's in the afternoon and a nice cooling west breeze.
Tuesday will be hotter and drier and less windy. Expect temps in the mid 60's early and upper 90's in the afternoon with moderate westerlies. Wednesday looks just a touch cooler than Tuesday and a bit windier.
Road and Mountain Biking
I was out jogging in Post Canyon last night around 5pm, and it was raining. There wasn't enough rain yet to make the trails tacky, but there were tacky spots. So, the dirt today will be less dry than it was yesterday. Road riding today will be best in the morning when it's 1) cooler and 2) less windy.

The Clymb: free membership. Cheap gear.
Temira approves. Click to join.
River Levels / Cheezburger update
The White Salmon is at 2.5′, and Cheezburger (a guide at Wet Planet on the weekends) wants you to know that the kid out on Tucker Road by the cemetery has cherries for $1 for a (very) generous pound. The Klickitat is at 1060cfs. The John Day dam is putting out 125-146kcfs and The Dalles dam is reading 163kcfs. Columbia river temp is 68 degrees at The Dalles Dam.
Events – email me if I've missed any outdoor-related events
Tonight's events include the Ride Around the Gorge mid-paced road ride leaving China Gorge for Mosier or Rowena Crest at 5:30. That ride lasts about an hour and a half. Also tonight, there's free community yoga at Yoga Samadhi in White Salmon at 6:30.
Coming up next Saturday, it's the Wild Woman offroad marathon and 50k race in Trout Lake, for women only, followed by a campout. Also next weekend, there's Enduro mountain bike racing, where the uphills don't count, at Cold Creek in Camas.
And if you want your uphills to count, the Race Across Oregon is next weekend, starting Saturday morning at Shilo Inn in The Dalles, and continuing for 520 miles of riding through the weekend. And yes, there are some folks doing that race solo, so make plans to cheer them at the start.
Have an awesome day today!
Temira