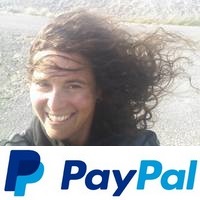 Thank you for using this forecast. I offer it freely so you can have more fun and plan your life. It does take significant time and energy to produce. If you find yourself using it often, or if you feel your life is more awesome because of my work, please make a donation. You can get this forecast via email by donation. The email subscription isn't $99/year. Not $50/year. Donating $12.34 or more gets you on the list for 12 months. Thank you for your support and thank you for trusting my forecast.
Click here to donate using a credit card.
Click here to donate via PayPal.
Venmo: @theGorgeismyGym
Snail Mail: PO Box 841, Hood River, Oregon 97031
Get the email version free through the end of November – try it out! Click here.

Mt. Hood Snow Forecast – 5000′

4a-8a
8a-12p
12p-4p
4p-8p
8p-4a
Monday
10,000′->8500′
Tuesday
8500′->4000′??
Wednesday
5000′??
Mt. Hood Weather Forecast

It's Monday morning, and there's still some uncertainty in the weather forecast for the next week or so. Fortunately, the uncertainty lies around relatively low-impact weather scenarios, so this is all going to work out okay!
For Monday, Mt. Hood will be cloudy with occasional mist or sprinkles. Snow level: 10,000′ falling to 8500′ after midnight. Wind: SW 15 early, SW 30 in the afternoon, and WSW 40 after midnight. Tuesday starts off with a round of heavy rain. That may turn to wet snow in the afternoon, but by then, most of the precip will have moved on through. Snow level: 8500′ early, 6000′ around 4pm, falling to 4000′ after midnight. Precip: 0.8" water value (WV) during the day. That falls as rain, maybe with wet snow mixed in at the end. Overnight precip: just a trace. That falls as snow. Wind: WSW 40 in the morning, WSW 30 in the afternoon, W 25 after midnight.
Looking at Wednesday, models disagree on the snow level with an incoming weather system. Predictions range from 4000′ to 6000′. Fortunately, there's not a lot of precip associated with the incoming system. Daytime precip: 0.2" WV, for up to 2" of Cascade Concrete. Overnight precip: just a trace. Wind: W 25 early, SSW 15 in the afternoon, SW 5-10 overnight.
Model disagreement continues on Thursday morning, but there's more agreement on Thursday night as flow becomes more westerly. Snow level: unclear Thursday morning, 4000′ Thursday afternoon, 2500′ overnight. Precip: 0.2" daytime, for an unclear amount of snow due to model disagreement on the snow level. Call it "up to 2 inches". Overnight precip: 1.0" WV, for 9-11" of new snow at 5000′ that becomes increasingly powdery. As the snow level drops to 2500′, even skibowl will pick up 4-6". Models disagree on the weekend weather, but it does appear the mountain will pick up another foot of snow followed by cold, dry weather.

Gorge Wind Forecast
Monday starts off with easterlies at 40-45 near Rooster and 15-20 near Viento and Stevenson. As rain moves in today, the wind will drop to 30-35 near Rooster and stay at 15-20 near Stevenson. Tuesday starts off with 10-15 of of the east near Cascade Locks. The wind in most locations will turn calm in the afternoon with a slight chance of gusty 18-22 from Avery to Rufus in the afternoon. Wednesday looks light and variable all day.
JONES, SAUVIE'S, COAST: now on vacation for the fall and winter. Will return in spring.

It's that time of year: you're in peak cycling fitness, and now the rain is falling. You're dreading losing everything you've gained over the dry months. Want to keep that fitness this winter and also build some strength? Get signed up now for Power Station winter classes. BIKE: keep that fitness. BUILD: cycling specific strength workouts. BIKE & BUILD: the best of both. Like virtual rides? Power Station has a projector and ginormous wall. Zwift (or whatever!) with friends. Get signed up now by clicking here!

Gorge Weather Forecast
Monday morning is cloudy, and the clouds won't go anywhere today. We'll see occasional light rain or mist or sprinkles during the day with heavier rain after 10pm. Temps will be in the upper 30's early and mid 40's later. East wind. 5% chance of rainbows. Tuesday looks cloudy all day with a chance of sunbreaks in the afternoon. Heavy rain early gives way to showers in the afternoon. Temps will be near 40 in the morning and near 50 in the afternoon. Light wind. 75% chance of rainbows. Wednesday looks mostly cloudy early (Nothing) and cloudy and rainy in the afternoon. Temps will be near 40 early and near 50 later. Light and variable wind. 50% chance of rainbows.

For weather specifically directed at travel through the Gorge, please visit Temira's Awesome Travel Advisory Service on Facebook.

Post is too wet to ride without damaging it. Some areas of Whoopdee and Hospital will also be too wet. Syncline is your best bet at this point, or you could try gravel roads or pavement.

Upcoming Events
Our Monday community events start with by donation yoga at Flow at 8;30. There's meditation at Trinity Natural Medicine at noon, $5 Tai Chi at the Hood River Adult Center at 2:30, free stress reduction class at HAVEN in The Dalles at 5:30, yoga at Samadhi at 6, and Zumba at Mid-Valley Elementary at 6:30. There's also pickup kickball at Bingen's Daubenspeck Park at 6.

Random Morning Thoughts
Click here for the full events calendar.
Have an awesome day today!
Temira