Random Morning Thoughts
I'm always astounded how one can be in fantastic shape for one sport and in horrendous shape for another sport. If you put me on a bicycle, I can ride all day. I went for a 3 hour hike (with lots of breaks) two days ago, and my calves are so sore today that I can barely walk. That's particularly amusing to me, because last time I checked, humans were designed to walk and run, not to ride bikes, and we really shouldn't be getting sore just from walking around for half a day.

Do you find this forecast useful? Hooray! It's pledge drive month!
Thanks for coming here for your forecast. It's time for the annual pledge drive! "WHAT?", you say, "I thought this was free!" It is, but it takes lots of time. It's my job, and you're my employers! Here's the deal: Every day someone has to pledge. If not, no website forecast the next day: only the people on the email list get their forecast. Want on that list? Make a donation. Do I save you gas? Find you more fun? Entertain you? The email list is not $99/year. Not $50/year. No, just $12.34 or more gets you on the list for the next year. Anything over the minimum feeds my coffee and bicycle addictions and makes me feel loved, and god knows we all need to feel loved. Do it via PayPal/CC by clicking on my photo. And thank you so much for your support. Don't PayPal? You can send a check to PO Box 841 in Hood River. Thank you for your support. It means the world to me.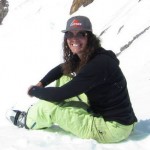 Tomorrow's forecast status:

Thank you Luke H. for tomorrow's forecast,
and thank you all for using this forecast!
Have a wonderful day!
Today's Gorge Wind – these are ranges for the average speed, not a predicted wind range. =)

Your favorite beach
Dawn
Patrol
9am-
11:30a
11:30a-
3pm
3pm-
dusk
Rooster's Rocks
Grant
says
to go
kiting
Steven's Locks
13-16
13-16
13-16
13-16
Hatchery/White Salmon Sandbar (minus a few for Hood River)
17-21
17-21
16-19
16-19
Doug's, etc.
13-16
13-16
16-19
17-21
Rufus, etc.
13-16
13-16
13-16
10-15
Roosevelt, etc.
13-16
13-16
10-15
10-15
Temira's sail: 35-40: 2.9 / 30-35: 3.2 / 26-30: 3.5
23-26: 4.0 / 20-23: 4.5 less than 20: something bigger!
Tonia's kite: 35-40: 4m / 30-35: 4-6m / 26-30: 5-7m
23-26: 7-9m / 20-23: 8-10 / 15-20: 10-12 / 10-15: 13-15.
Gorge Wind
An upper level low (ULL) off the OR/WA coasts will dampen the wind's enthusiasm for the next couple of days. The 7am gradient today was .07 (pdx-dls) and .04 (dls-psc). That's enough for 17-21 this morning near Swell, but it looks like we'll see the wind back off to 16-19 pretty soon, holding at that speed from Swell to the eastern Gorge for much of the day with Stevenson possibly joining later, but possibly just holding at 10-13. We'll likely see a bump to 17-21 this evening at Rowena/etc.
Tuesday starts off light and glassy, picking up to gusty 15-18 after noon from Swell to Arlington. Stevenson is a maybe tomorrow. Wednesday starts with 13-16 from Mosier to Arlington, picking up to gusty 26-30 from Mosier to Arlington in the afternoon with 12-15 under clouds in the western Gorge.
High pressure rebuilds off the coast Wednesday evening, but it's hard to tell at this point if that will be accompanied by high pressure inland, so I'm not yet sure what the long-range forecast should say.
If you want your photos from yesterday, Grant was shooting at the sandbar in the morning and at Rufus in the afternoon.
Coast wind will be light northerly today and tomorrow and light southerly on Wednesday. Swell is W 5@10 today, W 3@10 tomorrow and W 4@10 on Wednesday.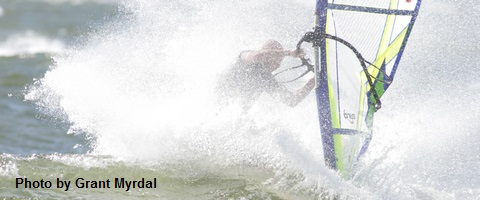 Advertising Worth Reading
Growlerz – Beer, Dawgs, Wine, Cider and Kombucha in Bingen

GROWLERZ in Bingen is now OPEN for biz! M-F, 11-9, S, 3-9. Growlerz is a Gorge community tavern that serves up good company, awesome DAWGZ and Cold Craft Beer by the pint or growler, as well as select bottled brews. We also feature cider, wine, and Kombucha! Music will be commonplace, with the Dam Good Jazz Trio playing every Thursday evening from 6:30 to 9:00, and Eddie Corduroy rocking the house with Blues every Friday, 6:30 to 9:00. Growlerz can host host book clubs, parties, and just about any gathering that would enjoy dawgz and refreshments.
Gorge Weather
We'll see some high clouds today from disturbances associated with an offshore low. Temps will be in the upper 50's early and upper 70's this afternoon. Tomorrow starts with temps in the upper 50's, reaching the mid 70's in the afternoon with increasing clouds during the day and a chance of showers and thunderstorms in the evening. As an upper low moves inland on Wednesday, we'll likely see rainbows (72% chance) and showers, with a chance of thunderstorms too. Temps Wednesday will be in the upper 50's early and low 70's (brrrrrr!) in the afternoon with the snow level at 7000′ or so.
White Sprinter Van of the Day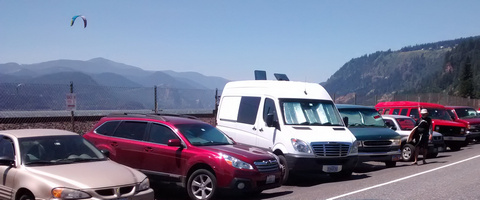 Road and Mountain Biking
Yesterday was lovely for road bike riding. Today should be pretty nice too, with not all that much wind around after this morning. As for our trails, they are dusty, but there's a pretty good chance we'll see some rain Tuesday into Wednesday. Get excited about that!

The Clymb: free membership. Cheap gear.
Temira approves. Click to join.
River Levels / Cheezburger update
The White Salmon is at 2.5′. Cheezburger didn't text me yesterday, so maybe he worked all day? The Klickitat is at 1020cfs. The John Day dam is putting out 140-150kcfs and The Dalles dam is reading 140kcfs. Columbia river temp is 68.9 degrees at The Dalles Dam.
Events – email me if I've missed any outdoor-related events
If you want to start your week off with some fun, there's mountain bike short track and road bike racing for all levels at PIR tonight. Closer to home, the Ride Around the Gorge folks are meeting at Dee Mill at 5:30 for a ride to Lost Lake. There's also free community yoga at 6:30 at Yoga Samadhi in White Salmon tonight.
Tomorrow's pickup rugby at the Hood River Marina at 5:30, Triathlon practice at Mayer Park at 6:15. Later this week, the Hood River Fair kicks off on Wedensday and Cascade Locks hosts the Gorge Dinghy Invitational on Saturday.
Have an awesome day today!
Temira