It's Now "THANK YOU" Drive Month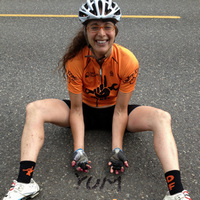 This is Temira!
Thanks for coming here for your forecast. The "pay Temira for forecasting" drive is over (but if you want to get on the email list, make a donation of $12 or more by clicking on the sun) so now I'm asking for thank you notes for the rest of July! "WHAT?", you say, "I thought this was free and written by some paid NOAA chick!" Free, yes. Written by some paid chick, no, unless people donate. But you've all been so generous this month with donations that I'm just asking for thank you notes for the last week of July. A note won't get you on the mailing list, but it will make my day. I'll smile. Maybe I'll cry. Why? Because I like to be appreciated more than you can appreciate. So, send me a quick email using complete sentences, telling me why you use this forecast, and you'll make my day. Truly. And probably make your day too. (Fine print: I must get one thank you note per day or I will not post a forecast the next day.)

Tomorrow's forecast status – will be updated after I'm done windsurfing!:


Thank you to everyone for the nice notes yesterday. You really made my day!


Good morning,
Where ya gonna go when the wind don't blow?
SUP Paddlers!
Who ya gonna see when the river's glassy?
SUP Paddlers!

The
Gorge SUPer Club
is a family friendly nonprofit just started in the Gorge. Membership includes access to all the club's brand new SUPS and carbon paddles. Mail inquiries to
Stephen's email addy
. We're giving away five single-day passes to members of the email list…
Temira's random morning thoughts
While all of us were out turning the wind into pleasure this weekend, the firefighters and residents around the Mile Marker 28 fire were suffering horribly. Keep them in your thoughts today, and be glad for the respite from nuclear wind. If you want more information about the fire, you can check out InciWeb or NWCCweb.
Wind forecast
Get ready to enjoy a bit of rest today, most of you. Most of me will be resting, too, but part of me will find some sort of sport to do today. With gradients down a bit today due to the influence of an upper trough – we're at .07/.07 – the wind will be down too. Expect 15-18 pretty much all day (it'll pick up by mid-morning), strongest near Hood River/Mosier early and Stevenson/Doug's/Lyle later.
Tomorrow looks lighter – we may start with a short-lived burst of 17-21, but the wind will back off to 13-15 for much of the day. It will be hotter and muggier, and better for SUP and swimming.
Wednesday currently does not look windy (break out your road bike?), but a passing upper low on Thursday could, and I say could, because it's a long way out and everything depends on timing… Thursday could bring a nuker of a desert day. Mid-summer Arlington and Threemile possibility here, but it's so far out I should probably stop typing.
Today's Gorge Wind

Your favorite beach
Dawn
Patrol
9am-
11:30a
11:30a-
3pm
3pm-
dusk
Stevenson
0-10
0-10
13-15
15-18
Hatch (subtract a few mph for Event Site)
13-15
15-18
15-18
15-18
Doug's / Rowena / Lyle
7-11
7-11
13-15
15-18
Maryhill / Rufus / The Wall
7-11
11-13
11-13
11-13
Arlington / Roosevelt
17-21
13-15
7-11
7-11
The Clymb: free membership. Cheap gear. Temira approves. Click to join.
Other random Gorge news
If you're feeling a little stiff this morning after all the wind over the weekend, head on down to Cascade Kiteboarding for Molly K's watersport warmup class at 8:15. If you missed it, don't worry, because it's every Monday, Wednesday and Friday, by donation.
The lighter wind will make for better biking today, and there are two rides happening. The booze cruise leaves Mountain View at 6:30 for Mosier. Bright lights and a helmet if you're doing that ride. The triathlon and road riding crew does a recovery ride today. They're meeting at Home Depot in The Dalles at 5:30. .
Coming up next weekend, it's First Friday in Hood River, a great chance to see some art and friends. Then on Saturday morning, there's the Gorge Cup Windsurfing race at the Event Site in Hood River Also on Saturday, the Bridge of the Gods kite fest continues with the blowout race – 17 miles of downwind kiteboarding ending in Hood River.
Have an awesome day today!
Temira