Please support this forecast by clicking on the photo of the forecaster and making a donation via Paypal!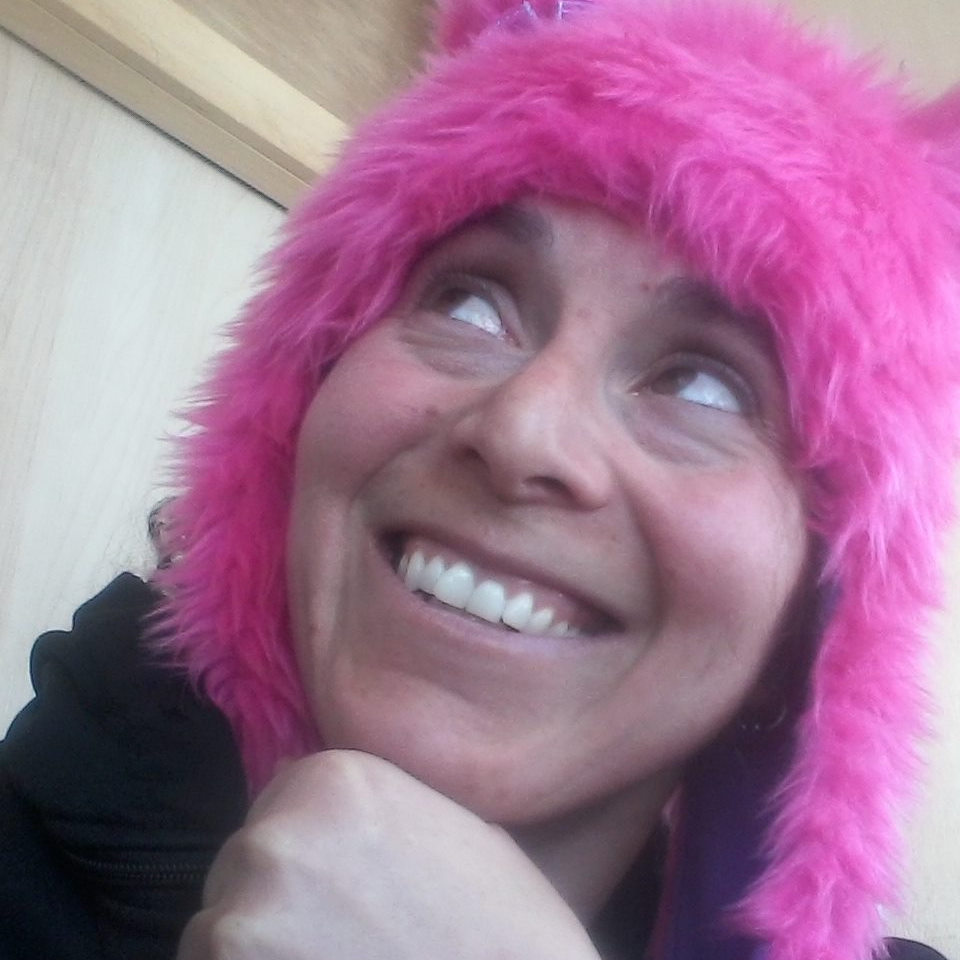 Your forecaster. Click on her to donate. Thank you!
Thank you for using this forecast. Please tell your friends about it. And if you or your friends think this service is awesome/useful/saves you gas money/makes your life more fun (that's the important part), make a donation by clicking on my photo above. Is more fun worth $50/year? $20/year? More? Less? Donate what it's worth to you (and thank you!), but $12 minimum gets you on the email list (with occasional giveaways) for a year. Don't use Paypal? You can mail a check to Temira at PO Box 841 in Hood River, 97031. Thank you!
Awesome local business: 2nd Wind
Hey, 2nd Wind has moved. Find them on the corner of 2nd and State on the new pavement, with lots of parking and none of those pesky printout-style parking meters. The new store is awesome – swing by and check it out. With less foot traffic wandering in and out, 2nd on 2nd's super knowledgeable staff will have more time to help you find the best gear for your playtime in the Gorge. And remember, they do used gear too – bring them your summer consignments. See you at 2nd on 2nd, and make sure to be at the official ribbon cutting on June 5th at 5pm!
Random Morning Thoughts
Many thanks to those of you who have served in the military or who have sacrificed in so many ways while your friends and family members served in the military. And best of luck to my friend Jeff who is on his way to Afghanistan.
Today's Gorge Wind

Your favorite beach
Dawn
Patrol
9am-
11:30a
11:30a-
3pm
3pm-
dusk
Rooster's Rocks
light
light
light
light
Steven's Locks
5-10
10-13
rainy
10-13
gusty
13-16
Hatchery (minus a few for Hood River)
5-10
15-18
gusty
11-15
gusty
13-16
Doug's, etc.
10-13
15-18
gusty
23-26
gusty
23-26
Rufus, etc.
5-10
15-18
gusty
23-26
gusty
23-26
Roosevelt, etc.
10-13
15-18
gusty
23-26
gusty
23-26
Gorge Wind
The wind will be light early, W 15-18 by noon and W 23-26 by 2pm. Those wind speeds will be everywhere east of the cloud line, currently somewhere between Mosier and Lyle. You'll find gusty 11-15 under the clouds.
Tomorrow sees low pressure set up over the inland PNW. We'll have light wind early, but as a strong weather system moves inland after 2pm, we'll see the wind jump from nothing to W 21-24, perhaps becoming a lot stronger after 4pm. This isn't a great setup for wind, and you will likely have to do some chasing, but you'll be able to get on the water (briefly) at most locations tomorrow as this weather system swings through.
Wednesday sees lots of low clouds and showers in the western Gorge. If you head east of the cloud line, probably as far as Maryhill, you'll find 22-25 early and 25-29 in the afternoon.
Gorge Weather
It's cloudy and sprinkly this morning. Expect similar weather through early afternoon, when the low clouds will likely break up some, leaving us with high clouds. Temps will be in the upper 50's early and upper 60's this afternoon with increasing west wind. Chance of rainbows is 10% in Hood River and 30% in Mosier.
Tomorrow looks cloudy with temps in the mid 40's early and upper 60's late with light wind early and strong wind late. Wednesday looks cloudy and showery. Temps will be in the mid 40's early and low 60's late with gusty and moderate westerlies in the central Gorge. There's a good chance of rainbows on Wednesday.
Road and Mountain Biking
Tonia posted something on Strava yesterday about the dirt in Post Canyon being a perfect 10 on the tack scale. This surprised me. It must have rained up there. I'd probably better go check it out today. I can tell you that the pavement is perfect on both Lake Branch and Vista Ridge, and according to Mike S., who rode Three Summits yesterday (at a blistering 17.3mph average, thankfully without me), all three roads are in good shape. 88-23-90 above Trout Lake is not yet open. Thanks, Lora M.!
8 Mile, Knebal, Surveyor's, Dog and the Superconnector are all open. 15 Mile? Lewis River?
The Clymb: free membership. Cheap gear. Temira approves. Click to join.
River Levels
Guess what? I forgot to call Wet Planet AGAIN yesterday. The White Salmon is at 3.9′. The Hood is at 4.6′, the Klickitat's at 2250cfs, and the Columbia is at 355kcfs at John Day. The Dalles sensor is down.
Events – email me if I've missed any outdoor-related events
There's not much going on today in sports events. There's pickup Ultimate Frisbee at May Street Elementary at 6pm. My friend Brian's wedding party is today. I believe that's an event and worth mentioning. Congrats, Brian and to his new wife – we'll leave her out of the forecast so we don't identify the happy couple publicly!
Have an awesome day today!
Temira