Please support this forecast by clicking on the photo of the forecaster!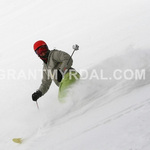 Your forecaster. Click on her to donate. Thank you!
Thank you for using this forecast. Please tell your friends about it! And if you or your friends think this service is awesome/useful/saves you gas money/makes your life more fun, make a donation by clicking on my photo above. Is more fun worth $50/year? $20/year? Donate what it's worth to you (and thank you!), but $12 minimum gets you on the email list (with occasional giveaways) for a year. Thank you for your support, and have fun today!
Random Morning Thoughts
The model I use to forecast weather has been down for almost 24 hours, so I had to scramble this morning using backups. This would be akin to a Mac user switching to PC on no notice with no help, or vice versa. It's really disorienting, and unfortunately, is probably going to affect the quality of the forecast. Sorry guys.
Mt. Hood Snow Forecast – 5000′

4a-8a
8a-12p
12p-4p
4p-8p
8p-4a
Monday
Tuesday
Wednesday
Mt. Hood Snow Forecast
Yesterday sure was a rainy one up on Mt. Hood. The skiing was fun on the groom – soft, fast and carveable, but I was glad I had a plastic bag over my outerwear. Today started off clear up there, but clouds will move in quickly. We'll see the snow level rise to 5000′ or so this afternoon, before dropping to 3500′ overnight. Despite the prediction of 5000′ by the sounding model, the 850 suggests temps will be above freezing for a period, so let's call the 10am-4pm precip, .3" water value (WV) of it, mixed rain and snow for 1" of new. Between 4pm today and 4am tomorrow, another .4-.5" WV falls for 4-6" of new snow. Wind today will be W 20 early, SW 35 mid-morning, SW 40 in the afternoon and SW 40-50 overnight.
Tuesday starts off with snow showers with the snow level around 3500′. The snow level will rise to 5500′ by 1pm, and rise further overnight as warm, wet sub-tropical air moves into the PNW. By 4am Wednesday, models predict the snow level at 10,000. Whoa. Anyway, during the day Tuesday, we'll see .3" WV between 4am and 4pm, for 2-3" of heavy new snow. Between 4pm Tuesday and 4am Wednesday, we'll see 1-1.5" WV, for 2-4" of heavy, wet snow before a switch to rain. Wind Tuesday will be W 40 early, W 30 mid-afternoon, and SW 30 early evening, rising to SW 50 overnight.
Wednesday morning looks very wet and very windy. We'll see the snow level way up high first thing in the morning: 8000-10000′. The snow level will crash to 3000′ by 10am and 2500′ by 4pm. We'll see very heavy rainfall between 4am and 7am – up to 1", before the freezing level drops, giving us orographic snow flurries for the rest of the day, for a few inches of new snow. Wind on Wednesday will be very strong as this system moves through, but a SW cant to the morning wind will protect low lifts at Meadows. Timberline seems to take the brunt of these SW winds, so they'll have an interesting Wednesday. Anyway, expect WSW 70+ early, WSW 50+ late morning, and W 50 in the afternoon. All the resorts will have fun with those W 50mph winds.
Gorge Weather
We're still sub-freezing here in the Gorge, and we're still waiting for the hammer to drop with the freezing rain. We sure got off easy yesterday! Sounds like everyone was out skiing the Gorge yesterday morning. Good job, everyone!
Today starts off with low clouds (escape them by heading to Mt. Hood, at least for a while this morning) and temps in the mid-20's. As a warm front moves in after 10am, we'll see some freezing drizzle, a tenth of an inch or two. The NAM insists we'll be above freezing by 1pm, but I'm thinking it'll be closer to 4pm or maybe even later. Anyway, expect some freezing drizzle today before we see a switch to rain overnight. Dig out those storm drains before this happens.
Tomorrow looks cloudy with temps in the upper 30's to low 40's with rain showers early and heavy rain overnight. Wednesday starts with very heavy rain, becoming showery and possibly partly cloudy in the afternoon. We'll see another wet and rainy system on Thursday, most likely.
Gorge Wind Forecast
It's still nuking at Rooster Rock, with a 5am reading of 49mph supported by an E .17 gradient. The gradient will slowly decrease today, switching to west sometime after 1pm, possibly as late as 7pm. We'll see light west wind tomorrow, perhaps 15-18 at best. Wednesday starts off light, increasing to W 30+ in the afternoon in the eastern Gorge.
Road and Mountain Biking
The biking is great at spin class and on your trainer today. I hear the XC skiing is good on the Twin Tunnels, and I also hear that Hospital Hill and the east hills are pretty tracked out. You'll have to go elsewhere for your Gorge BC turns today.
The Clymb: free membership. Cheap gear. Temira approves. Click to join.
Events – email me if I've missed any outdoor-related events
I saw photos on FB yesterday of people playing rugby in the snow. I wonder if they'll be doing their usual Tuesday night rugby at Collins Field? Kayak Polo is on at the pool tomorrow night at 8pm, and there's $12 Prime Rib at Cebu tomorrow night.
Have an awesome day today!
Temira