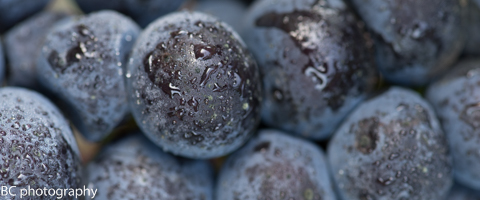 Don't be fooled by the light wind on the river this morning. Today is not going to be a light wind day in the Gorge. Oh no. On the contrary, we're going to see exponential wind speed growth as the day goes on. This is a day to rescue your garbage cans early. It's a day to tie down your underweight electric vehicle. It's a day where even the stoutest of trees will be tried by the forces of the westerlies. It is not a day to be mountain biking in the woods in the afternoon, because branches will be falling and small forest animals will be flying. Continued after the chart…
Today's Gorge Wind – these are ranges for the average speed, not a predicted wind range. =)

Your favorite beach
Dawn
Patrol
9am-
11:30a
11:30a-
3pm
3pm-
dusk
Rooster's Rocks
too
windy.
sandblasted
buns
Steven's Locks
5-10
15-20
24-28
24-28
Hatchery/White Salmon Sandbar (minus a few for Hood River)
15-18
20-23
28-32
24-28
Doug's, Lyle, Rowena
10-15
24-28
28-32
30-35
Rufus, etc.
10-15
24-28
28-32
30-35
Roosevelt, etc.
10-15
24-28
26-30
26-30
Temira's sail: 35-40: 2.9 / 30-35: 3.2 / 26-30: 3.5
23-26: 4.0 / 20-23: 4.5 less than 20: something bigger!
Tonia's kite: 35-40: 4m / 30-35: 4-6m / 26-30: 5-7m
23-26: 7-9m / 20-23: 8-10 / 15-20: 10-12 / 10-15: 13-15.
Gorge Wind forecast, continued…
Expect W 10-15 this morning from Steven's Locks to Doug's, ramping up as the day goes on. This wind is driven by a combination of factors, some helpful, and one not so much: a trough of low pressure inland combines with very strong high pressure in the Pacific and an approaching cold front. The first two contribute to stellar wind and huge gradients. The last may make it gusty.
Anyway, expect the wind to build to 28-32 from Swell to Arlington by mid afternoon with periods of 30-35 possible at Doug's and Maryhill, and even stronger wind possible after 5pm from Doug's to Rufus. One thing of note: that front could mess with the wind late in the day, leaving us with huge gradients and wind that only hits the water at Steven's Locks, Avery and Arlington. That said, it's gonna be real windy this afternoon.
Tomorrow starts off with 26-30 from Mosier to Doug's, backing to 23-26 from Swell to Maryhill in the afternoon. Thursday starts with W 5-10 and picks up to W 21-24 in the afternoon.
Out on the coast, expect this (north/central/south)… Today: 10-15/25-30/30-40, 7′ @ 13 seconds. Tomorrow: 5-10/15-20/30-40+, 10′ @ 11 seconds. Thursday: 5-10/5-10/20-25, 6′ @ 10 seconds.
Donate and keep the forecast going!
(contribute to Temira's grad school, bike repair and coffee fund)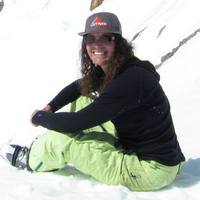 Thank you for using this forecast. Does it save you time, gas money, or help you have more fun in your life? Make a donation! Get your forecast here for free or donate and get on the mailing list for year-round wind forecasts and ski season snow forecasts. Just click on my photo to donate via PayPal or credit card. The email isn't $99/year. Not $50/year. No, just $12.34 or more gets you on the list for 12 months, and sometimes there are cool prizes. Don't PayPal? Send a check to Temira @ PO Box 841 in Hood River. Thank you for your support, and thank you for trusting my forecast.
---
Mt. Hood Snow Forecast
There's not much to say here right now, but we may end up with some snow early next week…
Random Morning Thoughts
I'm fostering a cat right now, and at some point in this cat's life, someone had it declawed. This makes me cry. Cats and claws go together like fresh-baked cookies and coffee. Anyway, declawing a cat is permanent, just like circumcising a baby boy, tattooing your body, or sterilizing yourself.
I have nothing to say on the merits of these things, but they are all irreversible (mostly), and require careful consideration. So many people do irreversible things impulsively. All I ask is that you think, especially if you hold power over the person or animal you are affecting. Use your power wisely, whether it's power over other creatures or over yourself. Think. Think long and hard. Consult. Think more. We humans have intelligence. Use your intelligence wisely. Use it with respect. Use it with compassion. Think.

Gorge Weather Forecast
Other than the Siberian smoke drifting high in the atmosphere, it's another beautiful start to the day in the beautiful Columbia Gorge. Expect increasing high clouds today, and maybe even some lower clouds by afternoon with a chance of a few sprinkles tonight. Temps will be in the upper 40's early and the upper 60's in the afternoon. Super nukin' wind by late in the day. No rainbows.
Tomorrow looks partly cloudy with a chance of sprinkles all day. Temps will be in the mid 40's early and the low 60's in the afternoon. Strong west wind. 72% chance of rainbows. Thursday looks mostly clear with temps in the low 40's early and low 60's in the afternoon. Moderate wind. No rainbows. The weekend looks rainy.

White Sprinter Van of the Day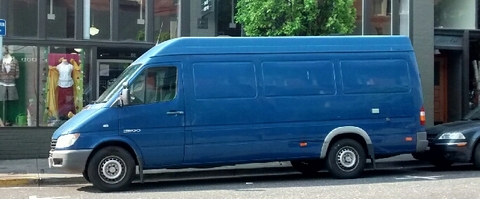 Road and Mountain Biking
I went out and inspected Post Canyon yesterday, and I'm happy to report that it's still there and still riding great. It's even getting a little dusty in spots, but this weekend's rain should take us back to tacky conditions. In the meantime, here are some other reports: Columbia Hills = dusty. 8 Mile and Knebal = dusty spots. Surveyor's = lots of trees down. Falls Creek = 15 trees on the top section, bottom half clear. This weekend is the Bear Springs Trap XC and Short Track race at McCubbins Gulch, and the following weekend is the Dog River Super D.
Road biking news: way too windy today and tomorrow to be all that much fun. Thursday morning looks relatively light. Everything's open except McKenzie Pass.


The Clymb: free membership. Cheap gear.
Temira approves. Click to join.
Upcoming Events
If you don't have plans to get out on the river today, other events include free community yoga at Flow in Hood river at 8am, pickup touch rugby at the Hood River Marina at 5pm, and a trail run in Post Canyon at 6:15pm.
Coming up on Friday, there's a talk about bigfoot and butterflies at the White Salmon Library and there's the Gorge paddler whitewater film festival at the River city. This weekend is the Oregon Trail Rally, there's the Cherry Festival 3k/5k/10k run in The Dalles on Sunday, and it's the first swap meet of the season at Windance on Sunday.
Also on Saturday and Sunday from 10 to 2, Anson's Bike Buddies will be accepting used bikes and bike parts donations at Cascade Eye Center in Hood River. Clean out your garage this week, and help set a local kid up with a new ride by donating your old gear!
Have an awesome day today!
Temira