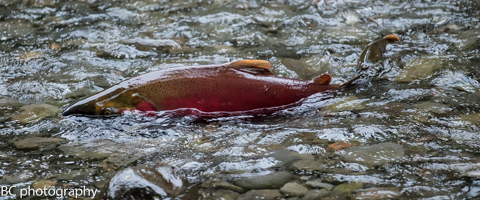 Yesterday ended up being a pretty fun day on the water, I think. I hope you had the same experience! We'll have more wind today, but I'm going to recommend you get it earlier rather than later. The wind may stick around all day, but an upper level low dropping into eastern Washington this afternoon could cause some gustiness and/or instability. So, why wait for wind when the wind is already here. Go get it! Continued after the chart.
Today's Gorge Wind – these are ranges for the average speed, not a predicted wind range. =)

Your favorite beach
Dawn
Patrol
9am-
11:30a
11:30a-
3pm
3pm-
dusk
Rooster's Rocks
watch for
sand in
your
nether
land
Steven's Locks
7-11
11-14
18-22
18-22
Hatchery/White Salmon Sandbar (minus a few for Hood River)
21-24
24-28
24-28
21-24
Doug's, Lyle, Rowena
21-24
24-28
24-28
24-28
Rufus, etc.
13-16
13-16
16-19
16-19
Roosevelt, etc.
13-16
13-16
13-16
16-19

Wild Columbia Salmon – Dip net caught daily
Get it at Windance 9am-7pm
Gorge Wind forecast, continued…
Our not-so-early morning gradients were .12 (pdx-dls) and .04 (dls-psc), and today, unlike the last couple of days, the wind from those gradients is manifesting early, with teens out east and 20's in the central Gorge and near east. Expect 22-25 this morning from Swell to Doug's, with 24-28 from Stevenson to Rufus this afternoon. Given the low clouds pushing past Swell, it's likely to be gusty there and steadier at Mosier and Doug's today. Arlington, if the models are right, will see 10-15 this morning, a midday lull, and 15-18 this afternoon.
---

Donate and keep the forecasts coming
See below for details.
---
Tomorrow's a little tricky, as the eastern WA upper level low potentially fires off thunderstorms in the afternoon. We'll see westerlies at 10-13 first thing in the morning from Stevenson to The Dalles, picking up to 17-20 midday and 21-24 in the afternoon. Given the likelihood of desert thunderstorms, it's probably best to plan on staying west of Rufus tomorrow, although models do hit at 15-18 from Maryhill to Arlington late in the day.
Wednesday starts with westerlies at 13-16 and picks up to 17-21 in the afternoon, strongest near Hood River. At this point, it looks like the wind will back off even more later next week as high pressure builds inland.

Support the forecast!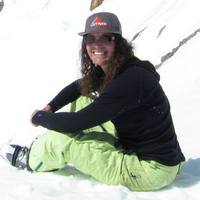 Thank you for using this forecast. Does it save you time, gas money, or help you have more fun in your life? Make a donation! Get your forecast here for free or donate and get on the mailing list for year-round wind forecasts and ski season snow forecasts. Just click on my photo to donate via PayPal or credit card. The email isn't $99/year. Not $50/year. No, just $12.34 or more gets you on the list for 12 months, and sometimes there are cool prizes. Don't PayPal? Send a check to Temira @ PO Box 841 in Hood River. Thank you for your support, and thank you for trusting my forecast.
---
Mt. Hood Snow Forecast
Rest in peace, Lisa Moulding.

Random Morning Thoughts
My cat knows how to sit on command. I wish I could take credit for that, but she came pre-trained. Most of us don't think that cats can learn tricks, but they can. It's just our expectations that keep them from being as well-trained as dogs – we don't believe they can learn, so we don't try to teach them.
Many studies have shown that our expectations can affect performance, not just in animals, but in other humans. When we expect less of someone because of their age, sex, color, height, sexual orientation, or any other quality, we influence their abilities through subtle (and likely unconscious) discrimination and devaluation.
Given what research shows, it's important to not limit our expectations of others' capabilities. You think an 8-year old can't have a valid idea that'll make the world a better place? You're wrong. I know a kid named Anson… You think an 8 year-old can't have a passion that will lead to a career as a fishing guide? Wrong there too. I know a young man named Gabe… My point is to not have preconceived notions of what the people around you are capable of based on how they present in the world.
People are capable of amazing things, and if you suspend judgment and expectations and allow space for amazing things, you'll be blown away by what people can do. Support the folks around you in their dreams and attempts at self-actualization, and the world will thrive. You can even try teaching your cat to sit. All it takes is a little patience and belief in her ability to learn.

Gorge Weather Forecast
It's mostly clear outside my window this morning with a few marine clouds pushing past the Whtie Salmon Bridge. Expect a mostly sunny day with a few convective clouds over the Cascades this afternoon. Temps will be in the mid 50's early and the upper 60's in the afternoon. Moderate wind, no rainbows.
Tomorrow starts off sunny and ends up cloudy, as thunderstorms build due to the influence of an upper level low to our east. Temps will be in the low 50's early and the low 70's in the afternoon. Moderate wind. 4% chance of rainbows. Wednesday looks a lot like Tuesday, with slightly warmer afternoon temps and a slightly lesser chance of thunderstorms and rainbows. The rest of the week looks warmer, sunnier, and less rainbowy.

White Sprinter Van of the Day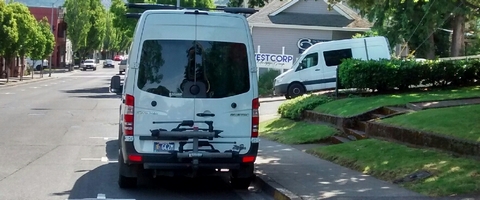 Road and Mountain Biking
A friend of mine let me know yesterday that the dirt on Falls Creek is fantastic right now. So there's your tip for today. Road bikers, have patience. The wind will be much lighter in the mornings starting tomorrow, so you'll have a chance to ride this week.


The Clymb: free membership. Cheap gear.
Temira approves. Click to join.

It's memorial day and we want to help you wake up right and get stoked! Any time today if you come in to Stoked Roasters at the waterfront and say "coffee is my fuel for adventure" you will receive 10% off of your purchase. STOKED ROASTERS is all about premium coffee to kick start your day in a positive way. Our roasts are packed with good vibes by awesome people who love to be outside as much as you. #getstoked #stokedroasters
Upcoming Events
The usual Monday events include Tai Chi at the Mt. Hood Town Hall at 1 and Community Yoga, free or by donation at 6:30 at both the Town Hall and Yoga Samadhi. I honestly have no idea if they are all happening today, so check in first. Coming up tomorrow, there's pickup touch rugby at 5pm at the Hood River Marina, triathlon practice at Mayer Park in Rowena at 6, and two free yoga classes: one at Flow at 8am and one at the Mosier Senior Center at 7pm. Tomorrow night at 6:30, the monks of Pacific Hermitage lead a meditation at Yoga Samadhi at 6:30pm followed by a dharma talk. What's a dharma talk? It's the abbot's Random Evening Thoughts. You'll like it. Come check it out.
Looking ahead to next weekend, there's a shuttle day fundraiser at Thrillium trail near Camas on Saturday. The Hood 2 River Relay happens on Saturday. Next Sunday, the Mt. Adams parks n' rec district has a 1k, 5k, and 10k fundraiser run.
Have an awesome day today!
Temira