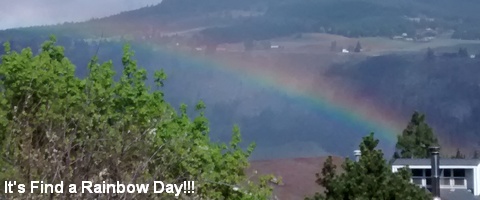 The GFS models were incomplete this morning, only offering me about 18 hours of forecast information. I resorted to backups, but I'm not used to them and I find it difficult to craft a precise forecast using them. That said, the general picture is for cool, snowy weather in the mountains for the next 5 days or so.
Mt. Hood Snow Forecast – 5000′

4a-8a
8a-12p
12p-4p
4p-8p
8p-4a
Today
2000'–>4500'
Tomorrow
1000'–>4000'
The day after
3500'
Today starts off clear on Mt. Hood, becoming cloudy mid-afternoon with snow starting around 5pm. The free air freezing level (it's below freezing in Parkdale, sadly) will be around 3000′ early, rising to 4500′ midday and dropping to 1500′ or so overnight. We'll see .3-.4" water value (WV) tonight for 3-4" of new snow. Wind today will be SW 20 early, SW 25 in the afternoon and W 30 in the evening as this weather system hits.
Saturday may start off with a few lingering snow flurries with blue sky and sunshine making an appearance midday before more clouds move in during the afternoon. The free air freezing level will be less than 1000′ early, rising to 4000′ in the afternoon. Wind will be NW 15 early, swinging to SW 10 by noon and staying that way.
Sunday starts off cloudy, before the next weather system hits around noon, bringing more snow. The snow level will be 3500′ early, dropping to less than 2000′ midday and rising to 3500′ in the afternoon. I am a little concerned about the path of this system and warm air associated with it; the sounding models says we'll stay all snow, but the 850mb model suggests we'll see some rain mixed in. For now, let's call it .4-.6" WV that falls as 2-3" of snow. Wind on Sunday will be E 20 early, SE 25 midday and light n' variable in the afternoon. There's a chance of thunderstorms on Sunday. Looks like we'll see snow flurries on Monday.

Donate and keep the forecast going!
(contribute to Temira's grad school, bike repair and coffee fund)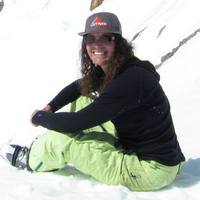 Thank you for using this forecast. Does it save you time, gas money, or help you have more fun in your life? Make a donation! Get your forecast here for free or donate and get on the mailing list for year-round wind forecasts and ski season snow forecasts. Just click on my photo to donate via PayPal or credit card. The email isn't $99/year. Not $50/year. No, just $12.34 or more gets you on the list for 12 months, and sometimes there are cool prizes. Don't PayPal? Send a check to Temira @ PO Box 841 in Hood River. Thank you for your support, and thank you for trusting my forecast.
---
Gorge Wind
It's light-n-variable out there this morning, and not much will happen until this afternoon. An approaching, fast-moving cold front will kick the wind up to W 10-13 early afternoon. As the front pushes on in, we'll see a brief burst of gusty W 23-27 move through, likely hitting Stevenson, Doug's, and Maryhill before dark. Let me reiterate: gusty. Brief. May not hit Hood River, although it's entirely possible we'll see a jump from 10-13 to gusty 19-22 mid-afternoon at Swell and possibly 15-18 at the Spit. I guess what I'm saying is this: If you want to get it today, have the car packed and be ready to go at a moment's notice.
Tomorrow brings W 5-10 or less. Sunday starts off with light and variable wind. As an upper low rotates off the coast and approaches the continental United States of America, we'll see the east wind pick up. As of right now, the wind doesn't look focused anywhere in particular; instead, we'll see E 5-10 or maybe a touch more through much of the Gorge, all the way from Stevenson out past The Dalles.

Random Morning Thoughts
Today, I'm really happy to report, is "Find a Rainbow" day. I squealed in glee when I saw that. Yes, you can imagine me squealing out loud in front of my computer and happy lights at 4:30am. And that's after getting only 4.5 hours of sleep. Imagine my response to this holiday if I were well rested!
I kinda want to talk about why I'm sleep-deprived, but what's really on my mind is something completely different. We human beings exist as emotional creatures, but we also exist as physical creatures who move through space. And as physical creatures, we create mental maps of the physical orientation between us and other people in our worlds. I find playing with this fascinating.
You can play with it by noticing the physical distance you keep between you and your peeps. Sit on the couch with a friend. Then decrease or increase the distance between the two of you and notice the feelings that arise in your body. If you close your eyes, you may notice more. Do you suddenly feel emotionally closer? Do you feel disconnected? Do you feel scared or relaxed or do you feel warmth in your heart? And why do you feel those things? I think this is a fun game. Maybe you will too. Or maybe not.
My point is that our emotional relationships are reflected in the way we move through the physical world, and we can manipulate our emotional relationships by manipulating our physical world. It's fun. Try it and see!

Gorge Weather Forecast
I just stepped outside to check the weather, and it appears to be mostly clear. That's lovely if you like blue sky, but really not nice if you happen to be an orchardist or someone who likes fruit. You see, the temp was 26 degrees in Mt. Hood and 30 in Parkdale this morning, and fruit doesn't like frost. Expect clear sky this morning and clouds this afternoon with rain tonight. We'll see temps in the low 30's this morning and the mid 50's this afternoon. Increasing wind. 23% chance of rainbows late.
Tomorrow looks partly cloudy pretty much all day with plenty of sunbreaks. As of right now, it look like we'll see another round of frost tomorrow morning, a big groaner for fruit growers and gardeners in the Hood River Valley. Expect temps in the low 30's tomorrow morning and the upper 50's in the afternoon. Light wind. No rainbows.
Sunday starts off cloudy (so frost is unlikely) with rain moving in around noon. Temps will be in the upper 30's early and the upper 50's in the afternoon. Light east wind. 87% chance of rainbows.

White Sprinter Van of the Day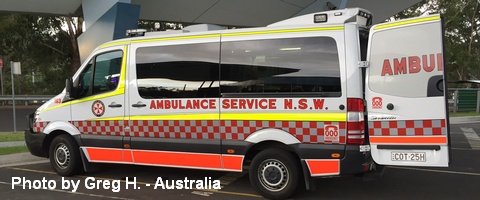 Road and Mountain Biking
I suspect Post will still be too muddy today, as will Whoopdee (which should be open again). Syncline will be quite nice, as will Hospital, although you may find some freeze-thaw up high given sub-freezing temps last night at upper elevations. It's likely going to freeze again tonight, so be aware and ride with care tomorrow as well.
In road biking news, it's fucking freezing this morning. By late afternoon, we'll have rain and increasing west wind, so ride in the midday sweet spot today. Tomorrow morning will also be fucking cold, but at least the wind will be light. Ride in the afternoon for the best results. Sunday looks rainy for much of the day with east wind, so your best bet is Petersburg Loop.


The Clymb: free membership. Cheap gear.
Temira approves. Click to join.
Upcoming Events
Today is Friday, and today you can do the funnest run of the week, the 10 Speed Coffee run. Not only is the group fun, the leader fun, and the run fun, but you earn free coffee and a donut by going for a 4.5 mile jog. Calorie expenditure is less than calories earned, so this is also a very efficient and cost-effective workout. If you like swords, there's Iaido at Trinity at 6:30am on Fridays. I like swords, but at 6:30 I'm writing this.
Coming up tomorrow morning, there's a trail run at 8am with the Tri Club at Post. There's a work party on the 140 trail at 9am where 140 crosses Riorden Hill Road (below the intersection with Post Canyon Road). I haven't heard if the county has reopened the gates on Post Canyon and Riorden Hill roads, meaning you probably want to drive up Riorden to the work party, because they'll have to open a gate for you to get there, and I suspect that's the one. No promises.
Also tomorrow, there's a community Easter egg hunt at Jackson Park at 11am and one in Rufus at noon. The annual electric car race happens tomorrow morning at 9:30am in downtown Hood River, with the festivities coalescing around the entrance to Full Sail.
Have an awesome day today!
Temira