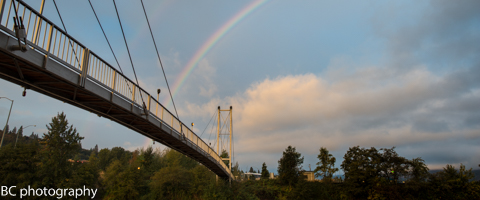 A middling west gradient of .05 is bridging the ends of the Gorge this morning, and it will climb this afternoon as a weather system approaches. As you may have gathered from the last week, weather systems don't make for ideal wind. That said, you'll have plenty of wind today to do your windsport thing. Expect 7-10 or maybe 10-13 for much of the morning through the whole Gorge. By early to mid afternoon, we'll see 26-30 from Stevenson to Maryhill with 22-25 further east. This will likely be one of those days with two hours of good wind in that entire stretch followed by a drop everywhere except Stevenson and Avery. So, drive preemptively. Continued after the chart.
Today's Gorge Wind – these are ranges for the average speed, not a predicted wind range. =)

Your favorite beach
Dawn
Patrol
9am-
11:30a
11:30a-
3pm
3pm-
dusk
Rooster's Rocks
tan
in the bare
if you
dare
Steven's Locks
7-10
15-18
26-30
26-30
Hatchery/White Salmon Sandbar (minus a few for Hood River)
7-10
15-18
26-30
22-25
Doug's, Lyle, Rowena
7-10
15-18
26-30
22-25
Rufus, etc.
7-10
15-18
26-30
22-25
Roosevelt, etc.
7-10
15-18
22-25
22-25
Temira's sail: 35-40: 2.9 / 30-35: 3.2 / 26-30: 3.5
23-26: 4.0 / 20-23: 4.5 less than 20: something bigger!
Tonia's kite: 35-40: 4m / 30-35: 4-6m / 26-30: 5-7m
23-26: 7-9m / 20-23: 8-10 / 15-20: 10-12 / 10-15: 13-15.
Gorge Wind forecast, continued…
Tomorrow starts with leftover westerlies at 10-13, fading midday and picking back up to 7-10 in the afternoon. Sunday brings light east wind. Models aren't really in agreement about the beginning of next week, but Monday looks windy in a similar way to today.
Out on the coast, you will find the following (north/central/south). Today: 15-20/25-30/30-40, NW 8′ @10 seconds. Tomorrow: 20-25/25-30/30-35, NW 8 @ 11. Sunday: 15-20/20-25/25-30, NW 7 @ 11.

Donate and keep the forecast going!
(contribute to Temira's grad school, bike repair and coffee fund)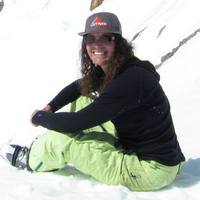 Thank you for using this forecast. Does it save you time, gas money, or help you have more fun in your life? Make a donation! Get your forecast here for free or donate and get on the mailing list for year-round wind forecasts and ski season snow forecasts. Just click on my photo to donate via PayPal or credit card. The email isn't $99/year. Not $50/year. No, just $12.34 or more gets you on the list for 12 months, and sometimes there are cool prizes. Don't PayPal? Send a check to Temira @ PO Box 841 in Hood River. Thank you for your support, and thank you for trusting my forecast.
---
Mt. Hood Snow Forecast
Nothing to say here today.

Random Morning Thoughts
Yesterday, about midday, a story appeared that the American Psychological Association was involved in CIA torture operations at secret prisons. The primary responsibility of a mental health professional is to protect the dignity and welfare of other human beings. The APA claims they were monitoring torture to protect people, but monitoring, being present, is condoning. Torture is wrong.
I haven't mentioned yet that I am starting a Master's in Clinical Mental Health next fall. Now y'all know. Anyway, it makes me sick that my professional organization had a part in the violation of human rights, and possibly in violations of the Geneva Conventions. We mental health workers are here to help people grow and recover from the past; we are not here to cause further trauma. I am disappointed, and I am outraged.
If the APA can't set a good example, perhaps we can. Be kind to others. Speak up when you see torture, or its civilian equivalent, bullying. Respect the rights and support the dignity and welfare of others. Together we can make the world a better place, even if our professionals choose to do the opposite.

Gorge Weather Forecast
There are some high clouds out there this morning, and they shall remain today as a weak cold front pushes into the PNW. Temps will be in the upper 40's early and the low 70's this afternoon. Increasing wind, no rainbows. Tomorrow looks partly cloudy with temps in the low 40's early and the low 70's in the afternoon. Light west wind. No rainbows. Sunday looks sunny. Temps will be in the mid 40's early and the low 70's in the afternoon. Light east wind. No rainbows. Next chance of rainbows is Tuesday.

White Sprinter Van of the Day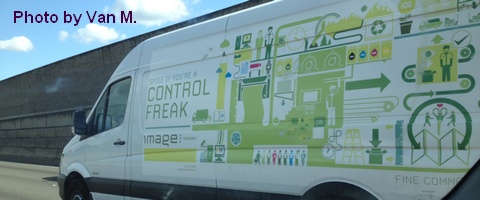 Road and Mountain Biking
I got an email yesterday saying that Post is still perfect. So go get yourself some perfect dirt. I also got an email saying the Hood River Mountain Trail (aka Puke Hill, East Ridge, Radio Tower) is closed at this time due to logging operations. I believe it was partially closed before and is now fully closed. So, no hiking or biking there. If you go to Columbia Hills (Crawford Oaks trailhead) tomorrow, there will actually be other people there, because it's Columbia Hills Park Days. If you see Ranger Andy, tell him "Go Hawks!" In road biking news, I pick Sunday, with Saturday as a close runner-up.


The Clymb: free membership. Cheap gear.
Temira approves. Click to join.
Upcoming Events
Today's Friday, and that means it's time for the 10 Speed Coffee run, leaving 13th and State at 7am. The run's 4.1 miles, and you'll get a free cup of coffee and a donut if you do it. The Gorge Paddler film Festival is tonight at 7pm at the River City. It's unclear if there's an official First Friday tonight, but Columbia Center for the Arts usually has an opening. There's definitely something going on at the Enchanted Alpaca, and in other exciting news, Mr. Beautiful Hood River, Blaine Franger, is opening a photography gallery tonight: 111 2nd Street, Suite 300, 5pm to 7pm.
Tomorrow morning is Columbia Hills Park Days at Crawford Oaks, and on the other side of the Columbia, there's a free youth fishing clinic at Mayer Park at Rowena. Cascade Locks hosts the Angela Coe Rainy Day run and walk, for once happening on a sunny day. There's also a trail run with the Tri Club on Saturday morning at 8am at Post Canyon.
The Dog River Super D mountain bike race is Saturday and Sunday on the Dog River trail on highway 35, so pick a different trail for hiking and biking those two days.
Have an awesome day today!
Temira