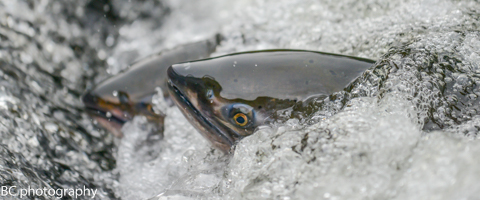 First off this morning is the fact that The Dalles wastewater treatment plant had a little bit of an issue the other day and dumped about 400,000 gallons of untreated water into the Columbia. Because of that, the beaches between Lyle and The Dalles have new, temporary signs suggesting that you don't come into contact with the water. It's unclear how long those signs will be there, but let's hope they're gone by the weekend, because it's going to be windy. Continued after the chart.
Today's Gorge Wind – these are ranges for the average speed, not a predicted wind range. =)

Your favorite beach
Dawn
Patrol
9am-
11:30a
11:30a-
3pm
3pm-
dusk
Rooster Rock
Great
day
for a
beach!
Steven's Locks
LTV
LTV
LTV
LTV
Hatchery/White Salmon Sandbar (minus a few for Hood River)
LTV
LTV
LTV
LTV
Doug's, Lyle, Rowena
LTV
LTV
LTV
LTV
Rufus, etc.
LTV
LTV
LTV
LTV
Roosevelt, etc.
LTV
LTV
LTV
LTV
Gorge Wind Forecast, continued…

I saved this part of the forecast to write last today, because I'm just a little excited about it. There's not much to say about today, other than the fact that we'll have a rare light wind day in the Gorge, perfect if you want to SUP, tan, spray chemicals, wash your car, road bike, or do whatever people do on light wind days. River temp is currently 55 degrees. River flow at The Dalles is 278kcfs, pretty darn moderate, and pretty darn good for all beaches.
Saturday starts off with very, very, very light west wind. As a marine push starts up in the afternoon, we'll see 13-16 midday from Stevenson to Mosier. Models disagree on how much and when the wind will pick up, but 21-24+ after 5pm from Stevenson to The Dalles seems entirely possible. Tie your stuff down on Saturday night, because if you don't, it'll be gone by Sunday morning.
---

Donate and keep the forecasts coming
See below for details.
---
A deep marine push on Saturday night sets us up for a Sunday that maxes out 15 degrees cooler than Saturday. Expect west wind at 28-32 right off the bat from Mosier to Doug's. It's hard to say if the Viento to Hood River stretch of river is going to join in the fun on Sunday – it really depends on the depth of marine air penetration. Anyway, by midday, we'll have 30-35 from Mosier to The Wall with 24-28+ further east. Arlington and Roosevelt will likely join in mid-afternoon, but models do suggest a late-day drop in the wind, meaning that the far east may not be the best option, especially given a forecast of rapidly declining wind overnight.
Jones n' Sauvie's beta test forecast: Jones today, 11-14. Jones Saturday, 24-27. Jones Sunday, 16-19. Sauvie's today, 20-23 (whoa). Sauvie's Saturday, 16-19. Sauvie's Sunday, 10-13.
Coast (north/central/south). Today: 20-25/25-30/30-40, NW swell 4′ @ 12 seconds. Tomorrow: 20-25/25-30/30-40, NW 6 @ 13. Sunday: 15-20/20-25/30-35, W 7′ @ 13.

Support the forecast!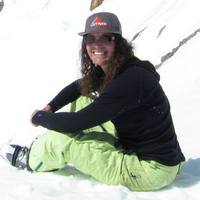 Thank you for using this forecast. Does it save you time, gas money, or help you have more fun in your life? Make a donation! Get your forecast here for free or donate and get on the mailing list for year-round wind forecasts and ski season snow forecasts. Just click on my photo to donate via PayPal or credit card. The email isn't $99/year. Not $50/year. No, just $12.34 or more gets you on the list for 12 months, and sometimes there are cool prizes. Don't PayPal? Send a check to Temira @ PO Box 841 in Hood River. Thank you for your support, and thank you for trusting my forecast.
---
Abbreviated Mt. Hood Snow Forecast
It's definitely not snowing on Mt. Hood this morning, and it's definitely not going to snow this weekend. Speaking of snow, the snowpack has dropped by about 20" over the last week with all this warm weather. Wow. If you are planning on heading to Hood today, you'll have sunshine all day with the freezing level around 12,000′ and NE wind at 15-20. Saturday looks sunny. The free air freezing level will be 13,000′ and the wind will be N 15 early and NW 15 in the afternoon. 5000′ temps will max out around 60 degrees on Saturday. Sunday looks a little more interesting as a deep marine push comes in Saturday night. One model says the clouds will stay below Mt. Hood, and another says we'll see some sprinkles on Sunday morning. The only way to know is to wait and see! Anyway, the freezing level will be 13,000′ on Sunday morning and the wind will be NW 25mph.

Random Morning Thoughts
It appears summer will end tomorrow. Finally. Decisively. With a bang. Break out your favorite pineapple recipes and prepare to celebrate the first Pineapple Express of the 2015-2016 season.
The great thing about the first torrential downpour happening this early… wait… I need to talk about my drive home last night. Holy ****. I have never seen it rain so hard here. I felt like I was on Maui. It was raining so hard that I was driving 40mph, could barely seen, and was hydroplaning all over the road. It was ridiculous. Anyway, back to the great thing about the first Pineapple Express happening this early…
Some of us still have energy left over from summer. Some of us are excited about the changing seasons. Some of us are excited for winter. We can channel that into excitement about the sheer force of this weekend's weather. Get excited. Throw a pineapple party (but don't throw pineapples – that would be wasteful). Incorporate an umbrella into your Halloween costume (looks like the heaviest rain will be 4pm-7pm Saturday). Drink Mai Tais and eat Pineapple Express cake.
And don't forget to curl up on the couch with a good book for some well-deserverd down time this weekend while the rain falls. Pineapple Express season, everyone! Have an awesome day!
Disclaimer required by my grad school program: I am not your therapist. I am your weather forecaster. Take everything I say with a grain of salt, and consult with your actual therapist about your mental health issues.

Gorge Weather Forecast
Goodness gracious it's summery out there! It's so summery that I was playing in my garden before 8am in a t-shirt. You can expect continued summer today with temps in the mid 50's early and the low 80's (whaaaaaa?!?) this afternoon. Light wind. No rainbows. Saturday starts off sunny and sees some low clouds move in late in the day or overnight. Temps will be in the mid 50's early and the low 80's in the afternoon. Light wind early, moderate wind late. No rainbows. A strong marine push Saturday night knocks the temps down quite a bit. Expect a partly cloudy start and a sunny end to the day. Temps will be in the low 50's early and the upper 60's in the afternoon. Nuking wind. No rainbows.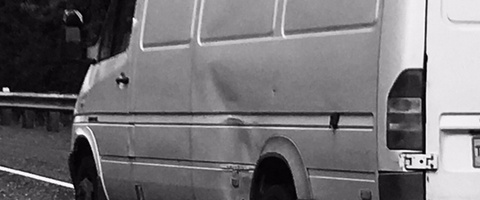 Road and Mountain Biking
My friend and I went and inspected Post Canyon for you midday yesterday. It was a mix of ball bearings and tacky sections, with one slick spot on Mitchell Ridge that made me super glad I wore kneepads yesterday! So, you can expect mixed conditions there. Other than that… the complete list of trail conditions is here at my website. In road biking news, Lake Branch Road is NOT open. There's lots of snow and one big downed tree, along with a lot of debris on the road. That means Vista Ridge and the Trout Lake Forest Loop are unlikely to be open as well.


The Clymb: free membership. Cheap gear.
Temira approves. Click to join.
Upcoming Events
Today's events include the weekly Kickstand Coffee donut run in Hood River at 7am. There's a community yoga class at the Heartgate Sanctuary at 4:30, and Tonight's First Friday in Hood River. The Eta Aquarids meteor shower (a weak one, but a meteor shower, nonetheless) is still happening tonight.
There's a trail run in Post Canyon tomorrow at 8am, the Angela Coe not-so-rainy day Run and Walk is in Cascade Locks, the master gardeners' plant sale, with over 4000 plants, is at Hood River's Extension office starting at 9 tomorrow, the Dirty Harlots women's mountain bike race team has a car wash at Dirty Fingers at 11 tomorrow, and there's a guided wildflower hike at Rowena at 2pm. Also tomorrow, Hood River Valley High hosts a free Tracktown Youth meet starting at 11am.
Have an awesome day today!
Temira